Roblox is an online platform that lets users explore, create and play together. It is the largest social media platform that has been evolved to be more than just a game. You can add music to Roblox while playing the game by yourself or with friends. In this blog post, we will discuss Bloody Stream Roblox ID codes and how you can use them to add music to your game.
Bloody stream is one of the most popular songs on Roblox. It was sung by a Japanese artist Coda. The song has been played millions of times and has been favorited by thousands of users.
As we know music helps in enhancing the gaming experience. so if you are looking for some good and catchy music to play along with your game then Bloody Stream is perfect for you. Music improves the gaming environment and also makes the game more interesting. It helps in interacting with other players and also keeps you motivated throughout the game.
Also Useful: 9300+ Roblox Music Codes (2022): Best Songs
What is Bloody Stream Roblox ID Code?
Bloody Stream was written by Saori Kodama and composed by Toshiyuki O'mori. The song has an emotional and fashionable tune, with the husky yet charming voice of its singer adding a further stylish nature to it as well.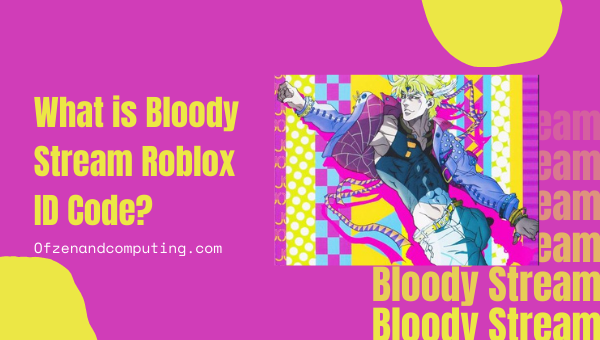 On YouTube, the song has over twenty-eight million views and is a part of many popular Roblox games. This song has a length of Four minutes twenty seconds.
In Roblox, there is a separate ID for every song termed as Roblox ID. Once you have found the ID of the song, all you need is to use that ID in your game to play that particular song. If you wish to play Bloody Stream in your game then need to use the Bloody Stream Roblox ID code.
Bloody Stream Roblox ID Codes List (2022)
If you love listening to music on Roblox then Bloody Stream is a must-have in your playlist. It is an amazing song with a great tune and catchy lyrics. The best part about this song is that it is perfect for any situation, whether you are playing a game or just spending time with friends.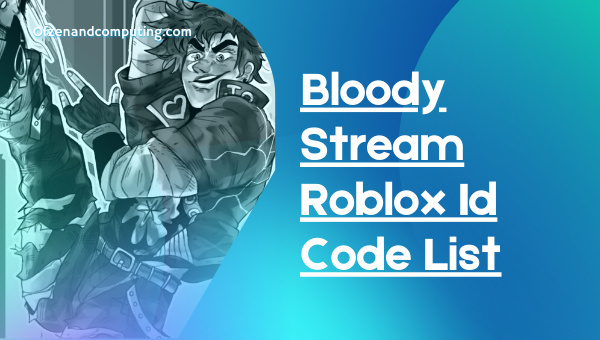 Here, in this section, we will provide you with a list of Bloody Stream Roblox ID codes that you can use in your games. 
| | |
| --- | --- |
| Song (Version) | Roblox ID Code |
| Bloody Stream Roblox ID | 1031380033 |
| Bloody Stream (Mexican Spice Added) | 5920798534 |
| BLOODY SLAM - Bloody Stream x Space Jam Mashup | 6173751996 |
| Bloody Stream Greyl Remix | 6293570156 |
| Bloody stream Remix 2 | 6376888928 |
Also Related: Earthworm Sally Roblox ID Codes (2022)
How to Use Bloody Stream Roblox Song ID Code?
In order to use the Bloody Stream Roblox ID code in your game, you need to follow these simple steps: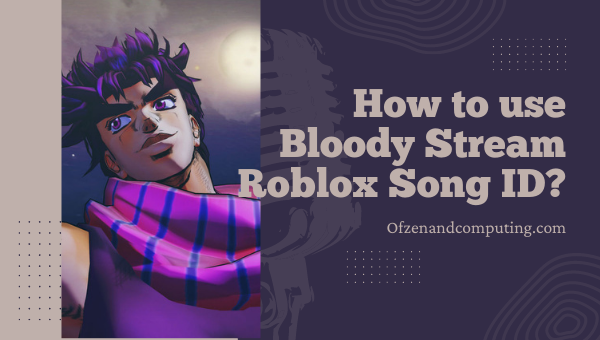 First of all, open up Roblox and log in to your account.
Then open the game that allows you to play songs on the boombox.
After that copy/paste one of the Bloody Stream Roblox IDs into the input box.
Once done, click enter to start playing.
Why Do Robloxians Use Bloody Stream Roblox Music ID?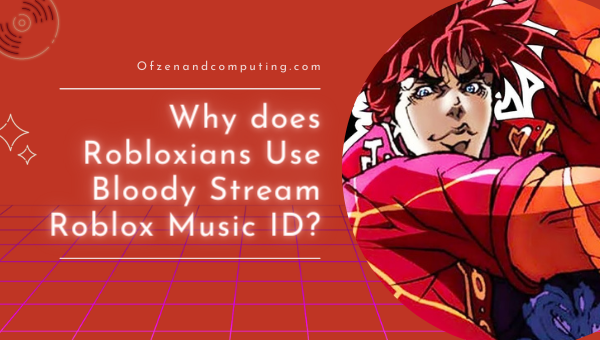 Robloxians use this song because it is very popular and it has a lot of energy. The song is also perfect for battle royal games. It also gets you pumped up for gaming and gives you an extra boost of energy.
By using this type of track, players are able to add an extra bit of intensity and excitement to their game. It can also be used as a way to create suspense or tension, particularly in horror-themed games. The catchy tune of this song is sure to get stuck in your head for days on end.
Also Check: Gas Gas Gas Roblox ID Codes (2022)
Final Words
So these are some of the Bloody Stream Roblox ID codes that you can use in your Roblox games. They are perfect for adding some extra energy and excitement to your game.
If you know of any other codes that we have not mentioned in this article, then please feel free to share them with us in the comments section below.
Thank you for reading!