Want to know how to change airdrop name? Or get bored with your airdrop name and want to rename it? then you are at the right spot, as I will tell you how you can do it, in this article.
If you are an Apple user, then you will surely use Airdrop for file sharing and if you got bored with your airdrop name then you can change it and the process is very easy. But sometimes you don't know how to do it and you search for how to change airdrop name on Google and now you come on your desired website as in this article I will guide you steps from which, you would know how to change your airdrop name. But, before going to the main topic let's take a dig towards the basic information.
What is Airdrop?
In 2011 on 20 July Apple Inc launched an app named Airdrop, from which you can share your files with your friends without using e-mail or mass storage devices. You can transfer files with Macintosh computers or IOS devices. The platforms in which you can use this app are the iPhone 5 and later, iPad (4th generation) and later, iPad Mini (1st generation) and later, iPod Touch (5th generation) and later, MacBook Pro, MacBook Air, MacBook, iMac, iMac Pro, Mac Mini, iPad Pro (1st generation) and later.
While using the Airdrop app, sometimes you don't give attention to the name and the default name is iPhone or iPad and after that, you find it difficult to change the name. To make this work easy for you, I made this article in which, I will guide you on how to change Airdrop's name.
Also Useful: How To Delete Spotify Account Permanently
How to Change Airdrop Name on Apple Devices
As earlier I told you that by default your name would be iPhone or iPad and while transferring the file you need to have a unique name to ensure that the file gets transferred to the right place. For this, you can change your Airdrop name by following the simple steps discussed below: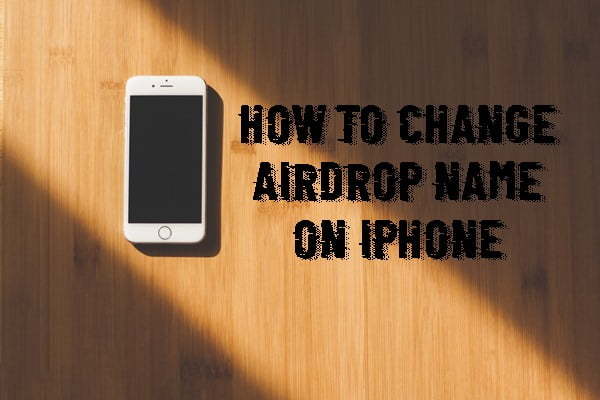 How to change Airdrop name on iPhone or iPad:
Go to the settings icon on your device.
Search for general and open it.
After that go to about.
When you click about, the first thing you will see is your device name.
Now, change the name according to your preference as your device name is the same as your Airdrop name.
After writing the name click on done.
How to change Airdrop name on iPod classic, iPod nano & iPod shuffle:
First of all, connect to your iPod device by using your computer.
Launch iTunes on your PC.
Search for your iPod and open it.
At the top of the left sidebar, you will see your name and click on it.
Now, type new name according to your preference and click on done, as your Airdrop name automatically changes with this step.
Also Recommended: Roblox Arsenal Codes (2020)
How to Change Airdrop Name on MAC
If you want to share files through your IOS devices to your MAC, then choose Airdrop for that, as it is the best way to transfer files. Sometimes while opening airdrop, you might not change your name and by default, your name is displayed as "unknown" and to resolve this you can change your airdrop name by following the given steps: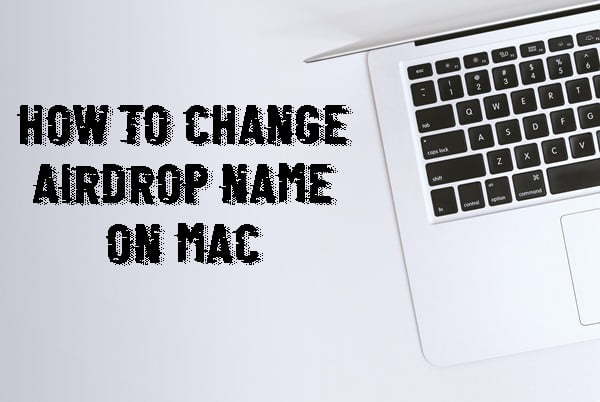 Go to the menu bar and type System preference and open it.
After that, go to the Sharing option.
Now, type the name that you want to display in Airdrop as the same name is displayed there.
Now, close the window and your name is changed.
Also Check: Cool Minecraft Names 2020
Conclusion
I hope after reading the full article, you will know how to change airdrop name successfully and from now you don't see any difficulty while sending files as you know your device's name.
Happy Sharing!