Valorant is one of the games that has been released by Riot Games, a game developer famous for League of Legends. Valorant features an intense competitive multiplayer experience, where players must work as part of a team to destroy their opponent's base, which is defended by an opposing team of players.
When you start playing Valorant, you need to come up with a name for your character. This is important, as it will be the name that other players see when they look at your profile. The good news is that you can change your Valorant name at any time, so don't worry if you're not happy with it initially. In this article, I'll show you how to change your Valorant name.
There are many reasons people might want to rename their display name, such as: wanting to change their name to something more fitting, wanting to use a nickname that their friends call them, or simply because they've decided they don't like the original name.
Regardless of the reason, renaming your Valorant character is easy to do. Read on to find out how.
Also Useful: Cool Clan Names Ideas (2022)
Valorant - A Quick Introduction
First-person hero shooter games are becoming more and more popular. Games such as Fortnite, Apex Legends, and of course, Counter-Strike have taken the gaming world by storm. And with Valorant's release on June 02, 2020, it seems that Riot Games is looking to capitalize on this genre.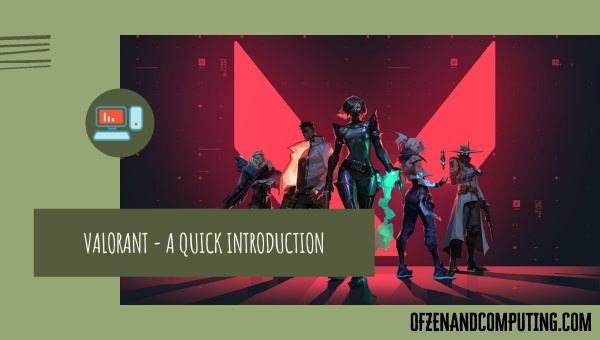 Valorant is a free-to-play game that is available on Microsoft Windows. The game is set in a modern-day world and takes inspiration from the Counter-strike series of tactical shooters.
The gameplay of Valorant is similar to popular free-to-play titles like Fortnite and Overwatch. Players are assigned to one of two teams, each with five players on it. These teams then compete against each other in order to complete objectives or defeat the enemy team.
Each player controls a hero that has unique abilities. The use of these abilities requires the player to use charges. These charges can be recharged by completing objectives, killing enemies, and more.
In addition to unique abilities, each player also has an "ultimate" ability. This ability can be activated once the player has charged it up by killing enemies, completing objectives, and more.
Valorant features a wide variety of weapons that can be used in-game. These weapons can be purchased using an in-game currency that is awarded based on the outcome of the round.
How to Change Your Valorant Name in 2023?
Now that you know a little bit about Valorant let's talk about how to change your name in Valorant. As mentioned earlier, the process of changing your character's name is simple and easy to do. You don't need to spend any in-game currency, and it will only take a few minutes of your time.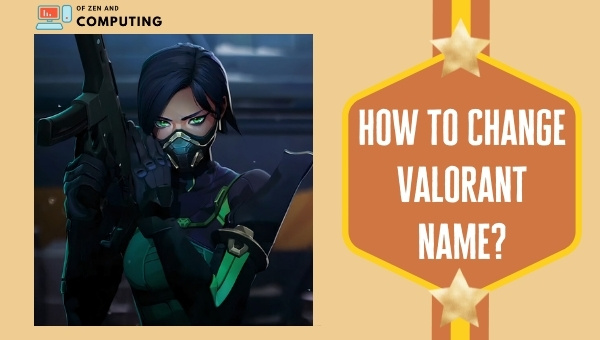 Your Valorant profile name is the name that is used to represent you in-game. It should be unique and original to help players identify you. You can change your name as many times as you want, but only once every 30 days is allowed per account.
Note: Before changing the name of your Valorant, make sure it's creative and catches people's attention. This is because your Riot ID will be representative of your display name in all of Riot Games' titles, so this includes League of Legends as well.
Follow these simple steps to change your Valorant name:
First of all, you need to log in to your Riot account from your browser.
Then navigate to the Riot ID tab at the top of the page.
Now, you have to type in your new name and click save changes.
Finally, you have successfully changed the name of your Valorant account.
Also Related: Cool Team Names Ideas (2022)
Frequently Asked Questions
1. What happens if I change the name of my Riot ID?
If you change your display name, it will be changed in all other Riot Games titles as well. This includes League of Legends, Valorant, and any future games that use the same account system.
2. Can I change my name more than once every 30 days?
You are only allowed to change your Valorant name once every 30 days. However, you can change it as many times as you want on other Riot Games titles.
3. How long does it take for the name change to go into effect?
The process of changing your Valorant name is immediate, and your new name will show up in-game.
4. Will I be able to play Valorant after changing my name?
Yes, you can continue playing Valorant as usual. The only thing that will change is your in-game display name.
5. Will I lose my progress if I change my name?
No, you will not lose any of your progress if you decide to change the name of your Valorant. All of your stats and data will remain unchanged.
6. Will I need to pay anything?
The process of how to change the Valorant name is free. There are no charges whatsoever, even if you decide to revert back your display name after changing it.
Also Check: Cool Discord Names 2022 (Usernames)
Final Words
Valorant is quickly becoming one of the most popular and in-demand titles around. With its release, Riot Games has taken the gaming world by storm yet again.
Renaming your Valorant character is a quick and easy process. All you need to do is follow the steps that I outlined in this article. Be sure to come up with a creative and original name for your character, as this will be the name that other players see when they look at your profile.
Now that you've read through my article on "how to change your Valorant name?", it's time for me to go as well. If you have any questions or queries about anything related to Valorant, feel free to leave a comment below. Until next time!