Minecraft, the game you all know but the tools you don't, as you can change your horse name in Minecraft anytime. If you want to know, how to name a horse in Minecraft, then read the article with proper concentration and follow all the steps given carefully.
Are you a game lover? And love to play video games? then you would love to play Minecraft as well. Minecraft is the best video game that is recommended by individuals. Nowadays, if you ask any children about video games then he or she will recommend you Minecraft, as this game offers you to explore a limitless world. The craze of Minecraft is increasing day by day as in 2020, there are about 126 million active users and almost 200 million copies sold across all the platforms around the globe.
Minecraft is an adventuress game and it allows you to fight with opponents and for the fight, you have pets with you and you can name those pets by your choice and now in the next section, I will guide you simple steps on how do you name a horse in Minecraft, easily.
Also Useful: How to Name A Dog in Minecraft?
How to Name a Horse in Minecraft
Before going to steps on how to name a horse in Minecraft, you must keep in mind that to name your horse in Minecraft you should have these things:
You should have a minimum of 5 XP levels.
You should have an Anvil.
A name tag.
Now, if you have all these things, follow these steps to name a horse in Minecraft: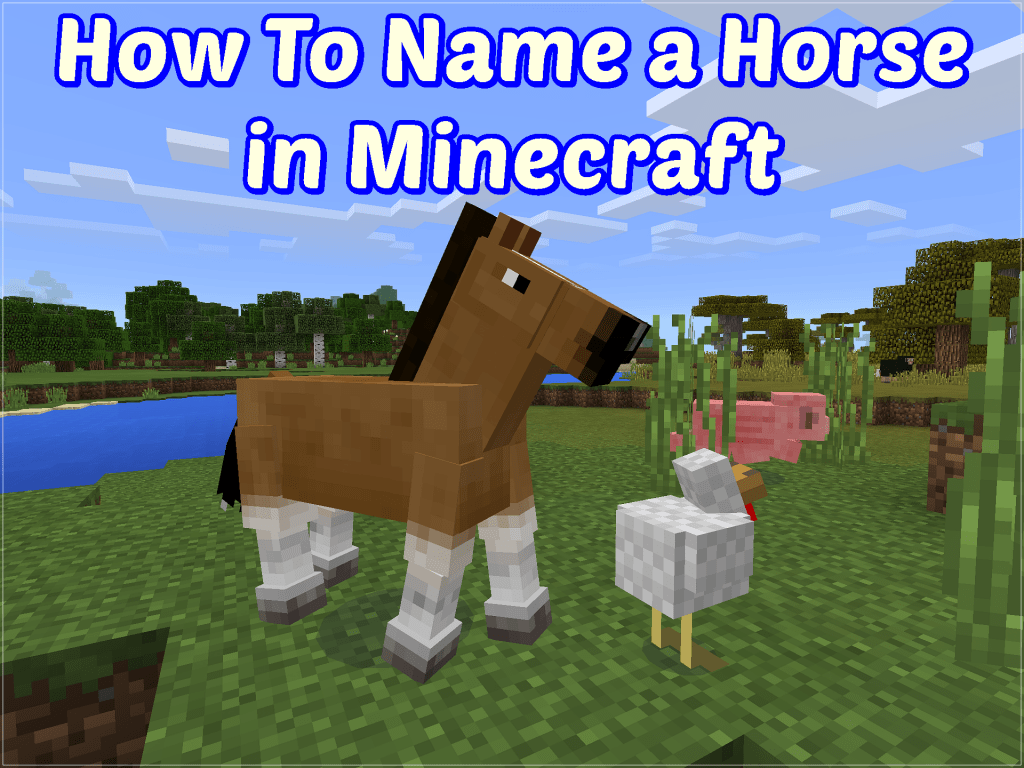 First of all, Built the Anvil with 3 iron blocks and 3 iron hinges.
Once you have built anvil, go to your anvil and now, Repair and name dialog box appear in front of you.
After that, place your name tag in the first box.
Now, after putting the name tag, write your desired name in the box.
Now, place your name tag to the box given at the bottom of the dialog box.
Now, go to your horse and stand in front of him with the name tag selected in the Hotbar.
Now, choose the commands according to your device:
For Wii U, press the ZL button on the gamepad.
For Pocket Edition (PE), you tap on the horse.
For Xbox 360 and Xbox One, press the LT button on the Xbox controller.
For Java Edition (PC/Mac), right-click on the horse.
For Education Edition, right-click on the horse.
For PS3 and PS4, press the L2 button on the PS controller.
For Nintendo Switch, press the ZL button on the controller.
For Windows 10 Edition, right-click on the horse.
Also Useful: Cool Minecraft Names Not Taken
Conclusion
Nowadays, Minecraft is getting more and more viral and people love to play it but they stuck at some points and one of them is naming their pets. I hope that after reading the full article, you can easily change the horse name in Minecraft. Always keep smiling!