Roblox is a gaming platform that allows users to play games created by others. There are millions of active users on the platform, who create and play games daily. Roblox has numerous features that make it a unique gaming platform. One of these features is the ability to use Roblox IDs to play custom songs in-game. In today's article, we'll be taking a look at the Money Machine Roblox ID codes.
Money Machine is one of the most popular songs on Roblox, with millions of plays. The song by 100 Gecs is a popular song that can be found on the internet and has been used in many different Roblox games. The song has a unique sound that makes it stand out from other songs. The Money Machine Roblox IDs are a great choice for a fun song to play in Roblox.
Music has become one of the most important aspects of Roblox. Players use songs to create an immersive experience for themselves and other players. Songs can be used to make a game more exciting or to make it more relaxing.
Also Useful: 9700+ Roblox Music Codes (2023)
What Is Money Machine Roblox ID Code?
The 'Money Machine Roblox ID code' is a unique identifier for the song 'Money Machine' by 100 Gecs. It is a short and catchy song by the American duo from their first album 1000 Gecs. It was released on May 29, 2019. The song has received positive reviews from critics and has been widely appreciated by fans.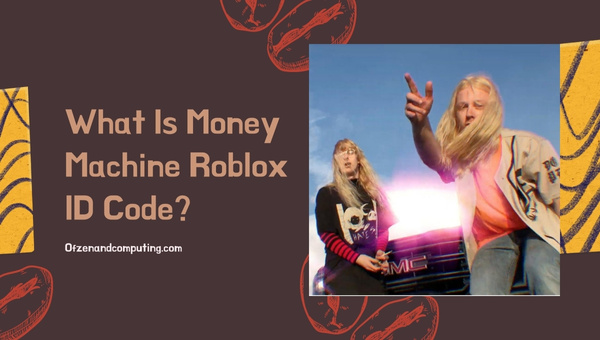 The song has gathered over 17 million views on YouTube. Written and produced by Laura Les and Dylan Brady, the song is a hyper-pop genre. The song is just 1 minute and 54 seconds long but it is very catchy and upbeat.
It has a unique sound that is different from any other song out there. It will get everyone's attention and will make the game more enjoyable. So, go ahead and use the 'Money Machine Roblox ID codes' to listen to this song while playing games on Roblox. It is sure to make your gaming experience more fun.
Money Machine Roblox ID Codes List (2023)
Games and songs are what make our life more entertaining. If we are bored, then we can just go to Roblox and find something fun to do. If you love listening to music, then the Money Machine Roblox IDs are perfect for you!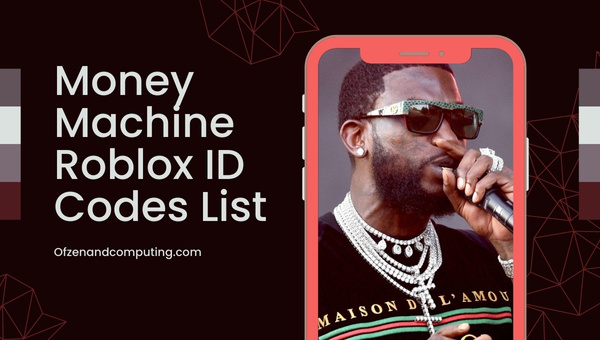 | | |
| --- | --- |
| Song (Version) | Roblox ID Code |
| 100 Gecs – Money Machine – Roblox Song ID | 5532448243 |
| 100 Gecs - Money Machine (Brawl Stars Remix) | 6135102145 |
| Money Machine Roblox ID (2) | 3346193344 |
| 100 Gecs - Money Machine Roblox ID (3) | 5297904435 |
Also Related: Hidden In The Sand Roblox ID Codes (2023)
How To Use Money Machine Roblox Song ID Code?
Once you have the correct code, the process of redeeming it is pretty simple. Just follow the steps given below: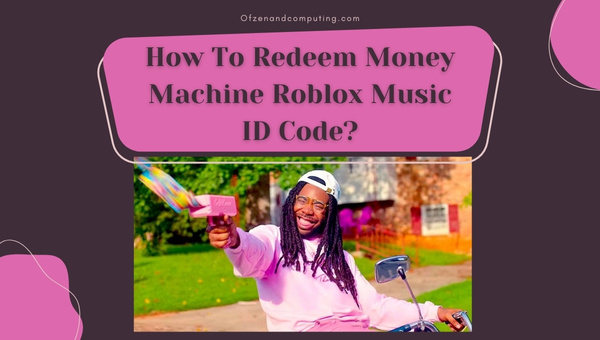 First, open up Roblox on your device.
Next, log in to your account by using the correct credentials.
After you have logged in, open the game and check whether Boombox is enabled or not.
Once the Boombox feature has been enabled, copy the Money Machine Roblox ID code and paste it into the Boombox.
Once you have entered the code, just hit the "Enter" key and the song will start playing.
Why Do Robloxians Use Money Machine Roblox Music ID?
The answer to this question is pretty simple. Players use the 'Money Machine Roblox ID' code because it is a great way to listen to the song 'Money Machine' while they are playing the game. The code is also a great way to share the song with friends who may not have heard it before.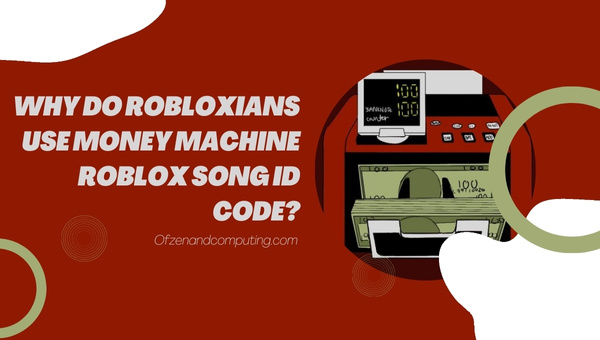 Secondly, the code is easy to remember and it is also pretty uncomplicated which makes it an easily redeemable code for most people who might be new to Roblox. Moreover, it is one of the unique ways, by which players show their love and support for the game as well as for the 100 Gecs bands.
Consequently, the Money Machine Roblox ID code is a must-have for any player who wants to enjoy the game to the fullest. We highly recommend our readers use this code and see for themselves how convenient and fun it is to use.
Also Check: Believer Roblox ID Codes (2023)
Final Words
So, this is all the information we have on the Money Machine Roblox ID codes. We hope that you found this article to be helpful and informative. If you did, then please do not forget to share it with your friends and family who might also be interested in learning more about this code.
If you have any further questions or queries, feel free to reach out to us in the comment section below and we will get back to you as soon as possible. Thank you!