Roblox is an online gaming platform where you can play, create, and be anything imagined. With millions of international users, it's a safe place for people of all ages to come together to have fun while learning and socializing in three-dimensional environments. You can also enjoy your favorite songs while playing the game. In this blog post, we will be discussing the Another Love Roblox ID codes.
Tom Odell's "Another Love" is a beautiful ballad. Odell's vocals are emotive and powerful, conveying the deep hurt of heartbreak but despite the sadness of the lyrics, there's also a sense of hope and optimism. "Another Love" is a beautifully crafted song that captures the complex emotions of loss and hope. This song has been used in numerous advertisements and television programs. 
In our daily life, listening to music has become an indispensable part. Music helps in creating a good mood, reduces stress, and makes us feel happy. There are different types of music for different purposes. When we feel low, we listen to slow and soft music which helps in soothing our mind and soul.
Also Useful: 9800+ Roblox Music Codes (2022)
What is Another Love Roblox ID Code?
Released on 15 October 2012, "Another Love" is a single by English singer-songwriter Tom Odell. The song was included in his EP Songs from Another Love as well as his album Long Way Down. "Another Love" is a piano-driven ballad that features Odell's falsetto vocals. The Duration of this song is four minutes and four seconds.
Critics praised the song for its emotive lyrics and Odell's powerful vocal performance. On YouTube, this song has over four hundred and eighty-seven million views. Tom Odell Another Love Roblox ID code is a code that is used to play this song on Roblox.
Another Love Roblox ID Codes List (2022)
Gaming became more enjoyable when we use the music of our choice while playing games. In Roblox, we can select any type of music we want by using its IDs. This will help to create a more immersive gaming experience for us. The song reached 10 on the UK Singles Chart and has been certified Platinum by the BPI. We can use this song in Roblox by using its ID.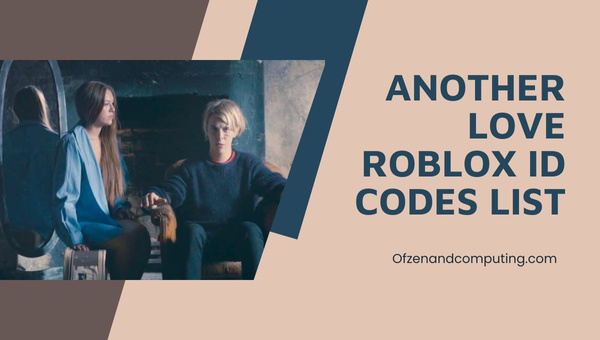 In this area, we'll provide you with a list of Roblox Another Love song ID codes that you may use in your games.
| | |
| --- | --- |
| Song (Version) | Roblox ID Code |
| Another Love - Tom Odell Roblox ID | 6399174042 |
| Another Love - Tom Odell (Slowed) Roblox ID | 6608346378 |
| Another Love Song ID | 1844804832 |
Also Related: Don't Stop Me Now Roblox ID Codes (2022)
How to Use Another Love Roblox Song ID Code?
Some gamers believe that music helps in setting the mood of the game. It can also be used to manipulate emotions and create an immersive experience. That's why many gamers are always on the lookout for new songs to add to their playlist. If you're a Roblox player, then you know that finding good music is essential to enjoying the game.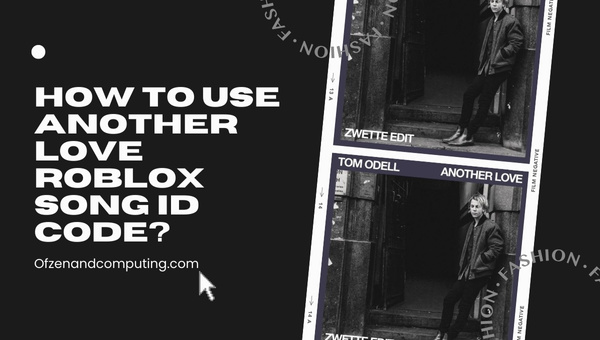 It will help in setting the tone and make your gaming experience more enjoyable. If you're looking for a new song to add to your Roblox playlist, then check out Another Love. The song is sure to create an immersive and emotional gaming experience.
To play this song in Roblox, follow the steps below:
To start the music, firstly open the game and check whether the Boombox allows you to play songs.
If you are allowed to do so, then copy/paste one of the desired Another Love song Roblox IDs into Boombox using copy and paste command.
After completion, click on the enter button to start playing the song in the game. 
Why do Robloxians Use Another Love Roblox Music ID?
Robloxians use Another Love Roblox music ID code in their games because of its emotional lyrics and mellow tone. In 2019, this song exploded in popularity after it was used in a popular commercial. The song has since been used in several YouTube videos, TV shows, and movies. This exposure has helped to make "Another Love" one of the most popular songs on Roblox.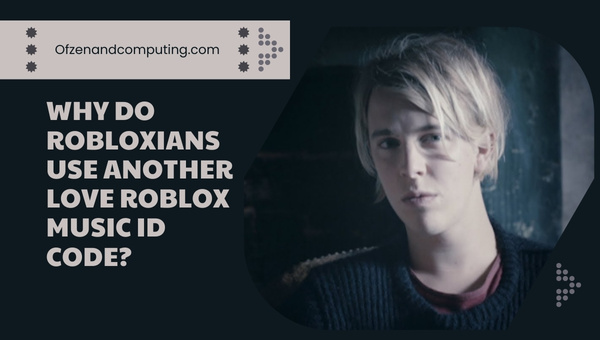 In addition to its popularity, the song is also perfect for use in Robloxian games because it has a slow, relaxing tempo that is ideal for many gameplays. The song has been used in a variety of games, ranging from romantic scenes to playful montages.
While some songs are quite popular within the Roblox community, "Another Love" has emerged as a favorite among many gamers. Its popularity is likely due to its ability to evoke feelings of love and nostalgia, making it the perfect accompaniment to any memorable moment in a Roblox game.
Also Check: Caillou Roblox ID Codes (2022)
Final Words
Now you can add this song to your Roblox game by using Roblox IDs. We hope you find these Another Love Roblox ID codes helpful. If you have any suggestions for songs you'd like to see added to our list, be sure to let us know in the comments. We will be happy to add them for you.
If you're looking for more Roblox IDs, be sure to check out our other blog articles. We regularly post new articles containing popular songs from all genres. You're sure to find something you love.