It's fun to play all sorts of games nowadays. Simulation role-playing video games are always at the top and there is no exception with Stardew Valley! Have you ever tried catching a catfish in Stardew valley? It can be really difficult since one has to work hard before finally getting some success, but it sure is worth trying out because that fish tastes so much better than the ones I've eaten!
Fishing in Stardew Valley is not a big deal. However, when you are catching rare fish it might become difficult because you didn't know the exact spot for fishing. In our today's article, I will also guide you on where and how to catch a catfish in Stardew Valley.
What is Stardew Valley?
Stardew Valley is a simulation role-playing game that was developed by Eric "ConcernedApe" Barone in 2016. It's an amazing game, and it uses the Microsoft XNA engine for working. Stardew Valley is available on Windows, macOS, Linux, PlayStation 4, PlayStation 5, Xbox One, Nintendo Switch, PS Vita, Android, and IOS too! That means you can play this awesome game no matter what device you're using, making Stardew Valley its prime success factor. As of 2021 more than 10 million copies have been sold worldwide of this game.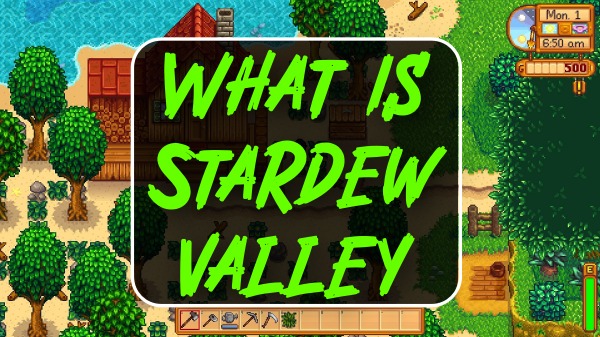 Stardew Valley is a game in which players take on the role of an heir to their deceased grandfather's farm. This endeavor will be made difficult by the fact that your new home has fallen into disrepair following years since it was last tended to. Still, luckily you'll have all sorts of tasks and activities available at hand both inside and outside of farming.
Not only can you grow crops for sale or use as gifts for friends, raise livestock like cows or chickens who provide meat products such as butter or eggs daily, create goods from items found through mining beneath Stardew valley, including coal ore or precious minerals like iron nuggets but also socialize with townspeople; marry one if desired along with having children together!
Also Useful: Cool GTA 5 Crew Names (2021)
What is Catfish in Stardew Valley?
Stardew Valley is a simulation role-playing game that offers players to do various things they would in their real life. It also has fishing and this is the best part of the game by far. There are so many different types of fish you can find, too!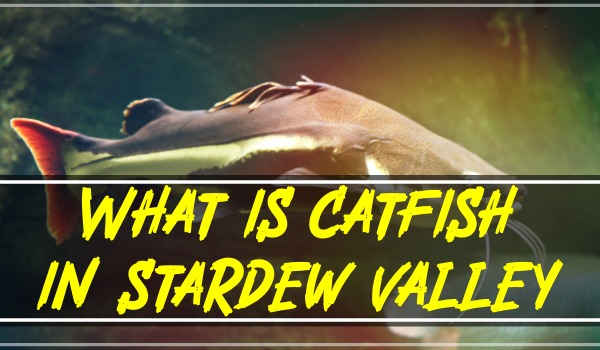 Catfish is a fish that you will find in rivers during the spring and fall when it's raining. This type of fish can be caught near Pelican Town, Cindersap Forest, or Secret Woods, as they are the best place to catch catfish in Stardew valley.
How and Where to Find Catfish in Stardew Valley (Location)?
Spring is the best time to catch catfish in Stardew Valley! The Catfish are most commonly seen either in spring or fall, but don't let that fool you-catching them can be tricky. There are a few spots and days where your odds of catching one go way up though. The Catfish can be caught at any time in the day, which makes it easy to manage other activities in the game while still catching them.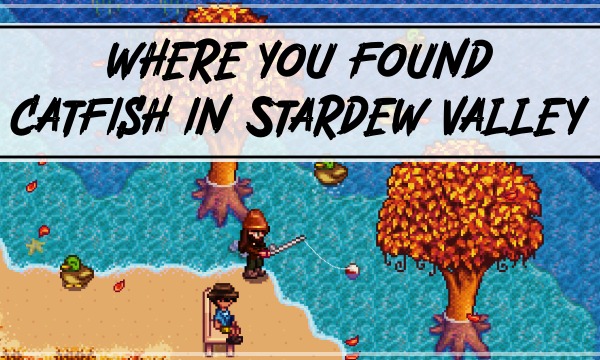 If you're lucky, then it'll be easy to find a Catfish in Stardew Valley. Sometimes they can just turn up among the trash around Pelican Town, Cindersap Forest, or Secret Woods and if you are really super-lucky, Linus might send one your way in the mail.
Now, all the conditions are perfect? If yes, then it's time to fish! So go ahead and read these steps carefully if you want to catch a catfish in Stardew valley.
Also Related: Warframe Promo Codes - Free Glyph Codes (2021)
Things to Keep in Mind While Fishing
As a player of Stardew Valley, you need to know the important things you should keep in mind while fishing. I'll be your guide today with all these helpful tips!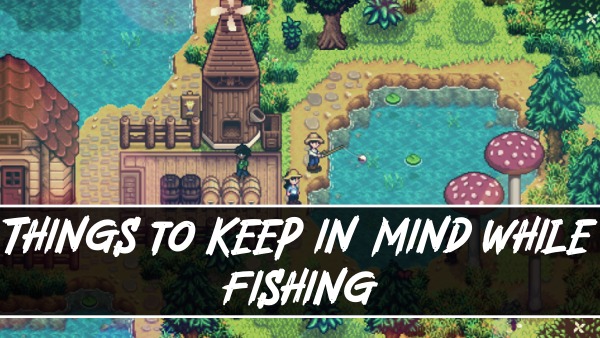 When you're catching fish, don't ever move your mouse. Just keep the fish icon in front of that green brick and then you can do it by just clicking the left button on your mouse.
You know that all the ponds are different, right? I suggest you take some patience with you when fishing.
While fishing, don't make your inventory full of items. Always keep one empty slot in case you catch a rare seaweed or algae that can be eaten for extra energy while out for fishing.
Keep all the trash you find around with you, because after crafting a recycler you can turn it into something useful.
When a line is cast, keep your mouse click for an instant reaction.
I'm hoping that by now I have made some points clear here. Now without wasting any more time let's get started on catching a Catfish in Stardew Valley!
How to Catch A Catfish In Stardew Valley?
Catching a catfish in Stardew Valley is not easy as it seems, you need to follow these simple steps and be patient. All the things are very simple so don't worry about anything. I am sure that after following all of this carefully, your next game will surely include catching some Catfish!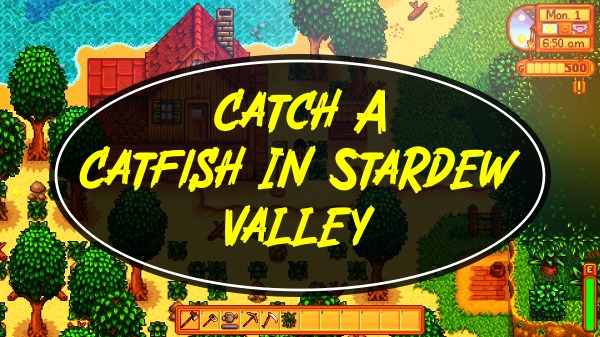 1. First of All, Equip a Fishing Rod:
When you are close to the river and about to catch a big catfish, make sure your fishing rod is equipped and ready.
2. Now, Throw the Line:
First of all, you need to bring a progress bar UI by clicking and holding the left mouse button. After that, the progress bar will start filling as it moves from red (closer) towards green (farther). Note that catfish always appear in deeper locations so try to throw your line far enough away! Now go ahead and click on the left mouse button again to cast out your line.
3. Click on the Exclamation Mark:
Now, when the Catfish gets your bait, an exclamation mark will start displaying on your screen. You just need to go to the mark and press the left mouse button. After that, a vertical bar with a fish icon and green brick will appear on your screen next to a vertical progress bar.
4. You Need to Wait for the Line to Fill Up Completely:
Now, you will see that the progress meter is on your right side and it's filling up gradually. Now as soon as it reaches full capacity, catfish will be with you!
What is the Use of Catfish in Stardew Valley?
Catfish is very useful in Stardew Valley, used for various purposes. Catfish is not an ideal gift to give your friends and fellow villagers - it's best eaten as a high-energy snack!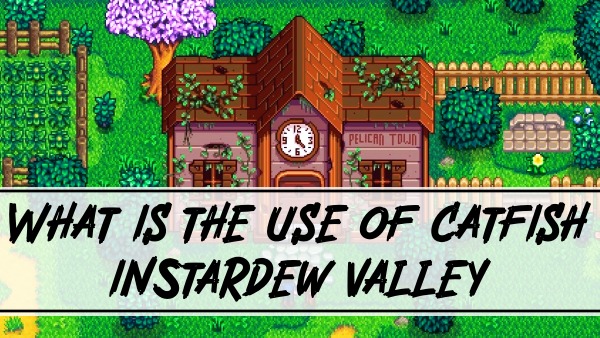 1. Make Makki Roll or a Good Quality Fertilizer
You can make a good makki roll and you're also able to get some quality fertilizer. With the help of a sewing machine, with catfish, you can also make yourself a dye-able fish shirt.
2. Get Friendship Points
If some villager makes an offer on the bulletin board then you'll earn 600G as well 150 friendship points. You can also get 200G per catfish when Willy requests!
3. Get Health and Energy
When you find a quality catfish, it will give you 40 health and 90 energy. If the fish is too small or not very good then it will only give you 22 health and 50 energy.
4. Produce More Catfish
Wow, you caught a bunch of catfish! If you put them in your pond they'll reproduce every four days. After that, just sell the catfish and make some money! They're normally worth 200G per fish but with Angler skill they can be sold for up to 450G each.
Also Check: Funny COD Names 2021 (Not Taken)
Conclusion
I hope you enjoyed the article! It is not uncommon for people to be interested in Stardew Valley. The game has a lot of things going on and many users enjoy playing it like myself. I can't wait until we catch more catfish soon so that our farm will thrive!
Always Remember to Keep Smiling 🙂