If you're looking for a way to delete your Fetch Rewards account, this blog post is the perfect place to start. Whether you're looking to save time or just want a little extra space on your phone, deleting your account could be beneficial. After reading this article, you'll know how to delete fetch rewards account from your device.
What is Fetch Rewards?
Fetch Rewards is a rewards platform that delivers points for purchases in the real world and digital retailers to customers. The app is available on both iOS and Android devices, as well as through the main website. Points are marked as "points" in the app but can be redeemed for other things like free gift cards.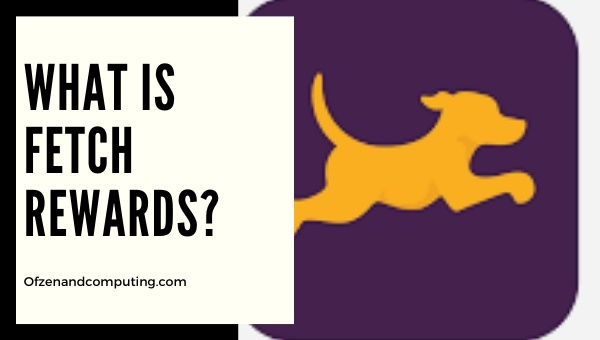 Any time a customer makes an eligible purchase, they will receive points. The number of points received is determined by the amount spent and how often you make purchases within the app.
Also Useful: How to Find a Game That You Forgot the Name Of?
How to Delete Fetch Rewards Account?
If you are an active user of Fetch Rewards, it's likely that your account is linked to your email. If this is the case, then just deleting the app from your phone will not delete your account. You'll need to do some steps to get rid of all traces of Fetch Rewards on all devices used by you or anyone else who has access to them.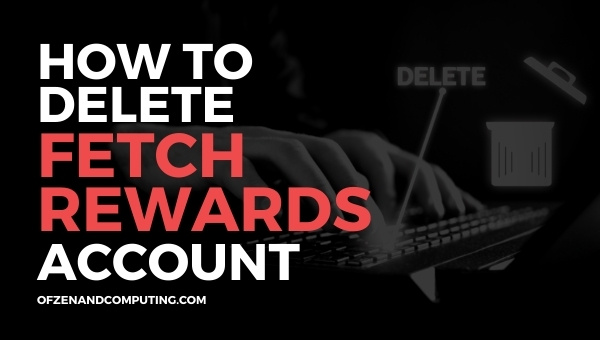 There's a quick way to delete your fetch rewards account:
Log in to your email.
Select the "Create or Compose" mail option from the drop-down menu at the right corner of the screen.
Enter [email protected] as recipient address with "Request To Delete My Account" in the subject line.
Now, type any reasons why it is best if you quit using Fetch Rewards.
Now click on the "Send" button.
Note: Please attach your username to the request. They will delete your account and notify you once it is completed. Deleting an account delete your points or rewards as well. If you want to redeem those, please contact customer support at the earliest.
Frequently Asked Questions
1. How does the fetch rewards work?
The app is free to download, and once downloaded; it can be used on any device (phone or tablet) that has access. It is an easy and fun way to earn reward points by shopping at your favorite retailers. When shopping at stores with Fetch Rewards enabled, simply scan your receipt for all purchases before checking out. Points will automatically add up as soon as they're scanned! You'll also get bonus points if someone else downloads and uses your referral code when making a purchase. 
2. How to use fetch rewards?
To use your points, simply go to the "Rewards" tab on the app. Once in this section of the app, you can choose from rewards offered by participating stores and redeem them for everything from gift cards to apparel, electronics, or even a trip! Rewards are updated periodically, so check back often as new offers become available. There is no limit on how much money may be redeemed at any given time.
3. How to add my amazon account to fetch rewards?
Adding an amazon account to fetch rewards is quite simple. All you need to do in order to link your account with Fetch Rewards is go into Settings -> Accounts. Simply enter your email address and password for an authorized sign-in. The next time you make a purchase from Amazon, points will be automatically added.
4. What receipts can I use for fetch rewards acceptances?
You can use any store receipt, restaurant receipt, online shopping, or anything that you have bought.
Also Check: How to Change Your Name in Clash of Clans?
Conclusion
It's not too hard to delete your account from Fetch Rewards. I hope this article has been informative and helpful. If you have any questions, please don't hesitate to contact the Fetch Rewards team at [email protected]!