Gamers have had a variety of online games to choose from over the past decade. Now, there are so many games in the market that allow gamers to play with players who are on different consoles or even PCs. It is possible because of cross-platform functionality.
If you don't know, then cross-platform compatibility refers to the ability to play multiplayer games between different platforms or devices that are not on the same operating system.
For example, it's possible for Xbox One gamers to play with PS4 gamers if the game has cross-platform compatibility. At the same time, PC players can join in.
Nowadays, MMOs have become one of the most popular genres in gaming. Although there are hundreds of options out there today, only a few stand out from the rest that including Black Desert Online. This game has been around for some time but still is just as popular as it was during the initial days of its release in 2015.
In this article, we will take a close look at Black Desert in relation to cross-platform gaming. If you want to know "Is Black Desert cross-platform in 2023?" then you will find an answer to that here.
Also Useful: Is Killing Floor 2 Cross-Platform in 2023?
Black Desert - A Quick Introduction
Black Desert is an MMORPG type video game that was released in 2015 (Initially in Korea) on Microsoft Windows, PlayStation 4, Xbox One, and Mobile devices. It was developed by Pearl Abyss and published by the same.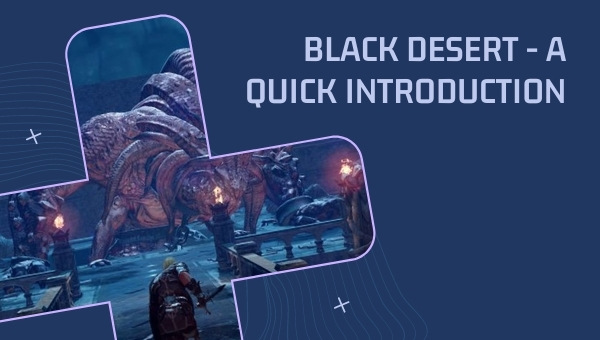 Black Desert is set in the continent of Valencia, with a giant open world for players to explore and use their skills, weapons, and magic to defeat enemies. There is also a large variety of quests to choose from in order to level up faster while strengthening your character.
The leading hook of this MMO-type video game is that it allows players on different platforms to play together in a massive online community. Its gameplay isn't limited to just fighting monsters or completing quests but also crafting and trading on the marketplace.
Players can create items from raw materials that they obtained from defeating enemies, gathering materials from their environment, or buying them from NPCs. In this video game, there is a unique combat system called "action combat," which features a lot of combos, blocks, and dodges.
In Black Desert, you can choose from a number of distinct character classes, with each having its own unique style of play. The player has to make sure to increase their damage, defense, accuracy, mana points, and vitality. With the proper skills and stats at your disposal, you can then successfully defeat high-level mobs or NPCs that might pose a challenge.
Black Desert also features several different types of armor sets for players to choose from. Some of these sets consist of cloth-type armors, while others are plate-type armors that can be acquired after defeating certain bosses in the game.
The types of weapons available for beginners include swords, bows & arrows, daggers, scythes (for female characters only), greatswords (which require strength), lances (require strength), and staves (require intelligence).
The next segment holds the answer to the question you have been looking for - "Is Black Desert cross-platform in 2023?
Is Black Desert Cross-Platform in 2023?
Yes, Black Desert is cross-platform compatible in 2023 but only partially. This means that the players using some of the gaming platforms will be able to play Black Desert with each other. Black Desert is only cross-platform among the consoles. So, PS4, PS5, and Xbox One players can interact while playing this game.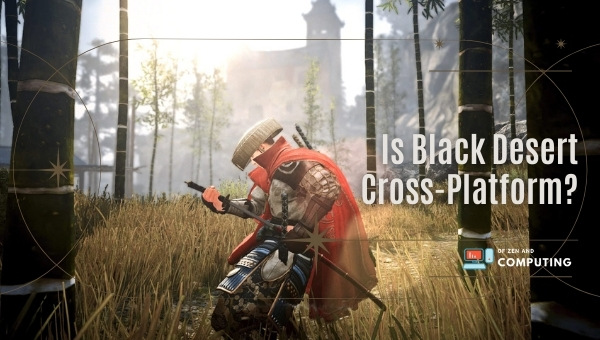 The creators of Black Desert do not want to split their game base as of now; that's why they have avoided the complete implementation of cross-platform in the game.
If you visit the official website for this game, there is a section on the left called "news," which contains a section specifically titled "Black Desert Online Cross-Platform Information." In that subsection, the developers provide updates about any changes to their policy or intended releases through future announcements. Currently, there are no future plans to further implement cross-platform features on all platforms for Black Desert Online.
However, it released more content in 2019 with additional classes such as Ninja and Kunoichi so players can enjoy what they have to offer without waiting until 2022.
However, the sentiments of the developers in regards to cross-platform are valid in this case because it is not always the right choice to make a game cross-platform. Due to the following reasons, developers avoid implementing cross-platform in games:
Sometimes players' home platform does not have the capabilities to handle large amounts of data flowing through it.
One of the platforms might be running at a significantly lower frame rate compared to others.
The gameplay experiences are different on each platform which is what players look for when playing games online.
Making the game cross-platform might not be possible because of device specifications such as OS and minimum requirements.
Bringing so many players to a single server can lead to cheating and security threats to the gamers.
Different platforms have different gamepads, which might not be supported by the game.
A game needs to be made at a large scale for cross-platform implementation, and that is not possible with every game.
Thus, with all these crucial factors in mind, developers decide whether or not implementing cross-platform is worth it for their game.
Also Related: Is Final Fantasy XIV Cross-Platform in 2023?
Is Black Desert Cross-Platform PC and Mobile?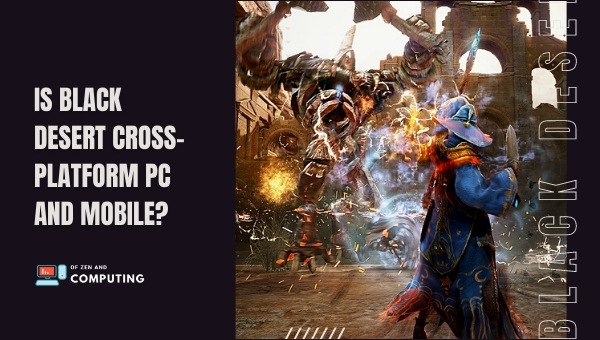 No, Black Desert is not a cross-platform game between PC and Mobile. This means that players cannot play with each other if they are on different gaming platforms. Only if both the players play using Mobile will they be able to play Black Desert together. The same goes for PC.
There are no plans to make the game completely cross-platform in 2023. Several factors go into determining whether or not it is possible to make a game cross-platform for developers, including the popularity of their studio and the availability of resources.
Is Black Desert Cross-Platform PS4 and PC?
No, Black Desert does not support cross-platform between PS4 and PC. In other words, players using PS4 and PC to play Black Desert cannot play this game together.
The developers feel that it is better for gamers to stick to their own platform instead of going over to someone else's platform. They might be unfamiliar with controls or unable to afford to buy a new console just for one game. Players need a good experience when playing online games, especially with PvP combat, where winning requires skill.
Is Black Desert Cross-Platform PS5 and PS4?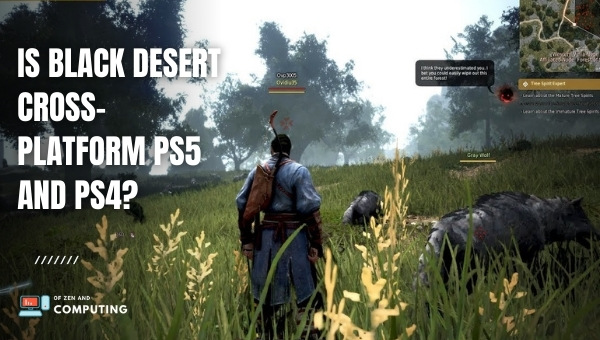 Yes, Black Desert cross-platform game between PS5 and PS4. So, a player using PS5 can play with someone using PS4 while playing Black Desert.
This has been made possible due to the latest development that developers announced back in 2020. Thanks to this, the player will not be restricted to just one gaming platform.
Is Black Desert Cross-Platform Xbox One and PC?
No, Black Desert is not cross-platform between Xbox One and PC. This game does not allow Xbox One and PC players to play together.
Black Desert does not support cross-platform among all its platforms because playing with players on different devices might result in too many issues such as bots taking control of accounts, hacking, cheating, and worse. The development team wants to avoid these kinds of problems when creating a fantastic experience for gamers on servers that work well with each other.
Is Black Desert Cross-Platform PS4 and Xbox One?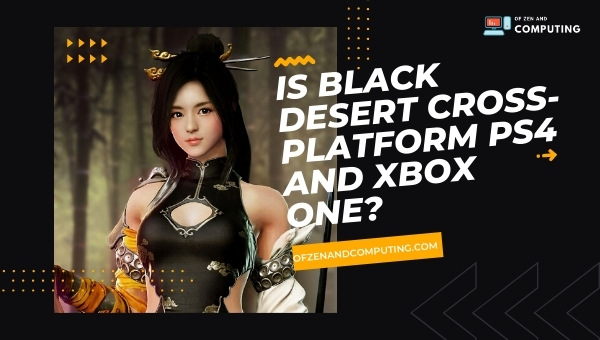 Yes, Black Desert is cross-platform between PS4 and Xbox One. This will allow the players who use PS4 and Xbox One to play Black Desert together. This hardware barrier was only recently removed from the game.
Black Desert will support cross-platform gaming between Xbox One and PS4 players. Players can now contest against one another while using different consoles.
Also Check: Is D&D: Dark Alliance Cross-Platform in 2023?
Frequently Asked Questions
1. What is MMORPG?
MMORPG is short for massively multiplayer online roleplaying games. Black Desert falls into this genre of games which basically means that a large number of players can join a single server and play together at the same time.
2. What is the difference between cross-gen and cross-save?
Cross-gen is a feature that allows gameplay between different generations of the same brand consoles. In contrast, cross-save is about saving game data using one player profile across different platforms.
3. Does Black Desert have cross-progression support?
No, Black Desert does not support cross-progression. The lack of this feature will hinder the players from carrying their progress from one platform to another.
4. Does Black Desert have cross-play support?
Yes, Black Desert supports cross-play between Xbox and PlayStation. The game is now cross-compatible but not completely, which means that players can battle it out with different gamers who use consoles to play Black Desert.
5. Does Black Desert have cross-generation support?
Yes, Black Desert does have cross-gen support. This means that players can access Black Desert by using PS4 and PS5.
6. Why cross-platform is important for Black Desert?
Cross-platform support is essential for Black Desert because it allows players to find more people to play with. The community of the game will grow larger, and thus, the game will become more popular. It also gives console gamers the opportunity to play with PC gamers.
7. Is Black Desert cross-platform between all platforms?
No, Black Desert is not cross-platform among all platforms. The game only supports cross-platform play between Xbox and PlayStation. PC gamers can not join in on the fun.
8. Why do players love to play Black Desert?
The main reasons why players love to play Black Desert are the graphics, storyline, characters, and combat system. The game is visually stunning, and the storyline is unique and interesting. The characters are likeable, and the combat system is exciting.
Check More: Is Paladins Cross-Platform in 2023?
Conclusion
Developers of Black Desert were able to implement cross-play in this game for console players, working around the barrier of gameplay mechanics and combat, which require precision. The developers also have expressed that they don't want their player base split up into separate platforms.
It would severely undermine the online community that this game had cultivated for years now since its initial release back in 2015. But with new updates being released every year coupled with additional classes being introduced to the game, players can expect to see this game on other platforms like the Nintendo Switch soon.
We hope you found this article "Is Black Desert cross-platform in 2023?" helpful. Thank you for reading!