When it comes to the most complex game modes, the Sims 4 parenting gameplay is something that still gives shivers to a lot of seasonal players. It requires a lot of perseverance, patience, and energy to provide your children with the perfect amount of attention that they need and deserve in their life.
In case you ain't got time for that, Sims 4 parenthood cheats are there to rescue. If you want to enjoy the original gameplay of Sims 4 without investing several hours in parenting your kids in the game, you will surely find this guide really helpful.
All Sims 4 Parenthood Cheats (2022)
The parent who cheats for Sims 4 can be approached in several different ways. If you want a helping hand for your children to gain a good character value, you just need to use the parent skill cheat in the game.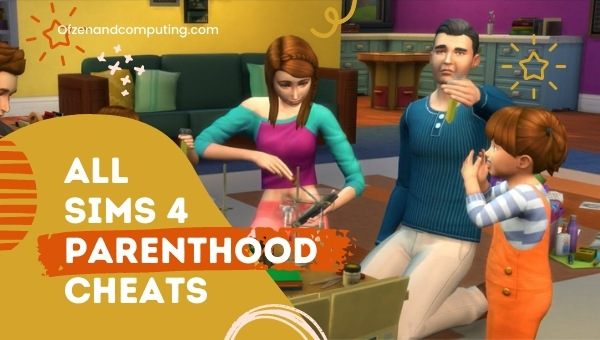 This will also allow you to avoid any parenting books or the daunting task of researching for parents' tips online without compromising on the ability to see the evolution of your children in your directed way.
Additionally, you can gain access to all of the parenting features as well as the social options available in the game right away allowing you to control the behavior of your children and determine what kind of person they end up becoming in their future. In comparison to progressing with zero value from the beginning, the game becomes a lot easier for you with the help of Sims 4 parenthood cheats.
To be able to use these Sims 4 parenthood cheats you must make sure that the testing cheats feature is enabled in your game. In case you haven't activated it yet, you just need to press the ctrl + shift + c key on your keyboard.
This will open the command-line interface where you need to type testingcheats true to activate cheats in your game. After doing the aforementioned steps correctly you will see a message on your screen that states the cheats are successfully enabled for your game.
Also Useful: The Sims 4 University Cheats (2022)
Sims 4 Parenthood Cheats for Character Value, Traits, and Childhood Phase
If you are having difficulty in developing a certain character trait value for your character, you can use these Sims 4 Parenthood cheats to make your process easier on any platform (PC, PS4, PS5, or Xbox One).
Whether you want to raise or lower the character value of your player, this cheat allows you to tweak it as per your requirements. It allows you to set the character value from a scale of -100 to 100. The primary syntax to activate this cheat code is
stats.set_stat lifeSkillStatistic_Empathy 100
It works for several character values like empathy, manners, responsibility, emotional control, and conflict resolution.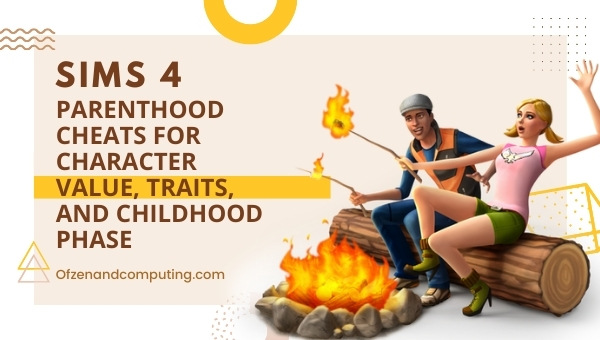 Talking about the character value trades these are the outcomes for the meters of the character value. These character values can be picked by sims when they transition from teenage to young adult. The cheats for character values can be used to play around with the various traits of your sims.
Moreover, these cheats also work on adults that you didn't age up as a teen. However, you cannot award the exact opposite of a specific trait to the same Sim. It requires you to use the remove trait cheat to get rid of either of the traits, the syntax for which goes like traits.remove_trait.
There are also temporary phases in the game such as childhood that includes their own set of traits. Among the several traits available in this space the picky eater trait has several different levels denoted by alphabets that progressively get worse as per the order of alphabets.
In this phase too, you cannot activate two conflicting traits at once and must use the remove trait cheat first.
1. Sims 4 Parenthood Cheats for Childhood Phase
| | |
| --- | --- |
| Childhood Phase | Cheat Code |
| Bear *children only* | traits.equip_trait childhoodphase_bear |
| Clingy *children only* | traits.equip_trait childhoodphase_clingy |
| Distant *teens only* | traits.equip_trait childhoodphase_distant |
| Loud | traits.equip_trait childhoodphase_loud |
| Mean Streak | traits.equip_trait childhoodphase_meanstreak |
| Picky Eater | traits.equip_trait childhoodphase_pickyeater_A |
| Rebellious | traits.equip_trait childhoodphase_rebellious |
2. Sims 4 Parenthood Cheats for Character Value
| | |
| --- | --- |
| Character Value | Cheat Code |
| Conflict Resolution | stats.set_stat lifeskillstatistic_conflictresolution X |
| Emotional Control | stats.set_stat lifeskillstatistic_emotionalcontrol X |
| Empathy | stats.set_stat lifeskillstatistic_empathy X |
| Manners | stats.set_stat lifeskillstatistic_manners X |
| Responsibility | stats.set_stat lifeskillstatistic_responsibility |
3. Sims 4 Parenthood Cheats for Traits
| | |
| --- | --- |
| Trait | Cheat |
| Bad Manners | traits.equip_trait BadManners |
| Good Manners | traits.equip_trait GoodManners |
| Irresponsible | traits.equip_trait Irresponsible |
| Responsible | traits.equip_trait LifeSkills_Responsible |
| Argumentative | traits.equip_trait Argumentative |
| Mediator | traits.equip_trait Mediator |
| Uncontrolled | traits.equip_trait Uncontrolled |
| Emotional Control | traits.equip_trait EmotionalControl |
| Compassionate | traits.equip_trait Compassionate |
| Insensitive | traits.equip_trait LifeSkills_Unfeeling |
Also Related: Sims 4 Pregnancy Cheats (2022)
Parenthood in The Sims 4 - An Introduction
The parenthood feature in Sims 4 is an attempt to stimulate the experience and struggles of parenting teens and children, along with the minimal improvement that a parent makes to make sure their children are raised properly.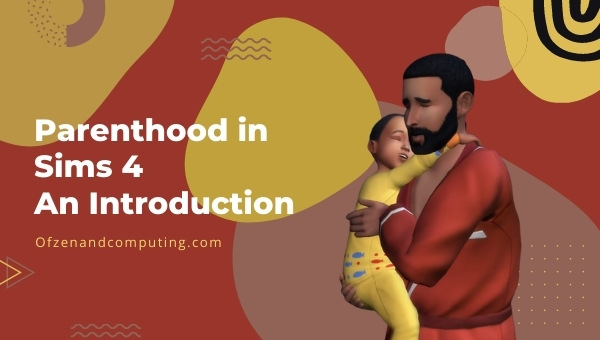 While the games that you receive through this mode of the game are not available at an instant time, the efforts that you put into it can surely be a strong foundation for the long-term progress of your game.
This game mode allows you to develop the parenting skills of your sims that allow them to save the lives of the children into adulthood. It completely allows you to choose when you want to encourage the behavior of your child or discipline them which allows you to teach them life values and leave an everlasting impact on their future.
During this game mode, you can experience several fun activities like spending time with family and making your household personalized using new home decor and identical fashion for your family.
The game's aspiration is to make your Sim the best parent ever. The parenthood pack of Sims 4 provides you with a total of 18 new traits for your sims. All of these traits are categorized into three major parts namely inherited, reward, and temporary. Throughout the progress of your, Sims will be able to acquire each of these traits in various different ways as per their category.
An adult sim who has completed the super parent aspiration of the game will be rewarded with a trade named role model that provides a bonus character value scoring when you are near children, toddlers, or teens.
On the other hand, inherited traits are a fairly new type of category of traits for sims. These traits are acquired by sims when they fulfill certain character value requirements, unlike rewards that tend to unlock when you complete certain milestones within the game.
The character values can be either positive or negative based on the behavior of your sims. The character values can be acquired by your sim until he is a toddler, child, or teen, and once they reach the level of a young adult, their character values will be unchangeable. Based on their character value they will then receive a trait.
Furthermore as stated above there are two unit rates that are associated with each character value - positive and negative. With that said, let's take a look at some of the inherited character traits available in the parenthood gameplay of the Sims 4:
1. Uncontrolled Emotions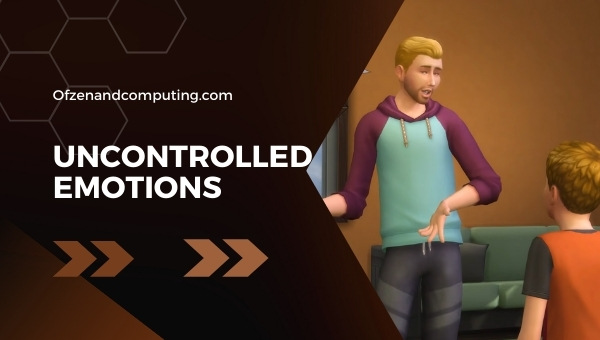 The Sims acquired with uncontrolled emotions cannot get rid of their negative emotions as quickly as other sims. In case the Sims reach a higher level of negative emotion, they can even suffer from an emotional breakdown.
2. Controlled Emotions
With controlled emotion traits, the Sims can relieve their negative thoughts by listening to certain types of music, jogging, playing an instrument, or blogging on the computer. They can enjoy a faster emotional recovery than other sims.
3. Bad Manners
While the Sims who have bad manager traits can try to be friendly they will always fail miserably because of several socials. They will also be inherited with habits like swearing a lot, using gross manners, and never having the will to do the dishes.
4. Good Manners
The Sims with good manner traits will be several miles away from any kind of gross manners and at least they would behave properly in front of someone. Additionally, they will also have a polite way to introduce themselves and make new friends faster.
5. Insensitive
The insensitive Sims can question other Sims with negative emotional traits about their condition. Moreover, they can also instigate other Sims easily and have a higher chance of failing socially when they are talking to someone else suffering from bad emotions.
6. Compassionate
Compassionate Sims usually help others to get rid of their negative emotions and they also empathize with other sims by attempting to share their emotional burdens. However, when the Sims try to be mean they get stressed a lot.
7. Irresponsible
The Sims with irresponsible character traits usually feel uncomfortable at work and also ignore their bills by slacking them off. Procrastinating things makes them feel comfortable and brings them joy. However, they are more likely to encounter new problematic situations at work.
8. Responsible
The Sims who are responsible usually perform better in their work and they also pass this trait to their generation.
9. Argumentative
Argumentative Sims never start a conversation with someone they don't like and apologizing is surely extremely hard for them. They always try to assert their facts to be correct.
10. Mediator
Mediator Sims never hesitate to apologize to others, and they are ideal for mediating the situation. They also like to bridge the gaps between the Sims they haven't talked to in a while.
Also Check: Sims 4 CAS Cheat - Access The Full Edit Mode
Sims 4 Parenthood and Character Values - How Do They Work?
The character value system that comes along with the parenthood edition of the game has a strong tie-in with parenting skills. While it does a great job to help kids solve their needs and provides you with the ability to direct your children through various activities such as asking them to take care of themselves, do their homework, or work on their chores in the game.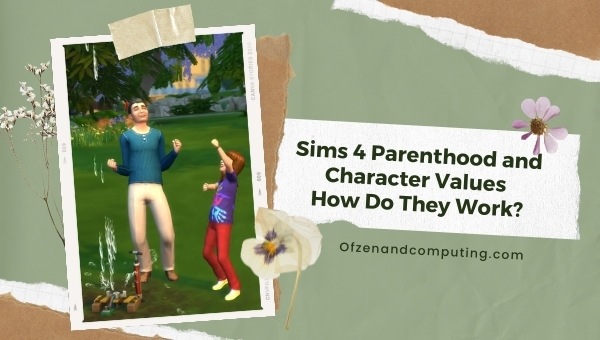 When a child sim exhibits any kind of behavior either good or bad, it gets tied into the system of their character values. These values can also be used by parents to interact with their kids.
As a parent, you can also access the parenting menu which contains several options that allow you to encourage that particular behavior of your child Sim. In the beginning when your child does something wrong all you can do is yell at them and lose your cool.
Moreover, as you progress further you will unlock other options such as a hug or Stern talk ok then your child does something wrong. These actions can be used effectively for offsetting the negative behaviors and encourage your kids for moving toward positive territory.
The character value features several traits such as conflict resolution, empathy, manners, emotional control, and responsibility, and each of these traits has negative and positive impacts associated with them.
The parenting feature works very efficiently with the autonomy system of the game because it allows you to raise your kids completely without the need to control them. All you need to do is make sure that they are doing their homework regularly, encourage them to learn new skills, and punish them when they do a wrong deed.
Leveling in Parenting Skills in The Sims 4 (2022)
While having small and simple conversations with your Sims children will not give you any parenting experience, every other activity apart from this whether it is helping them with their homework, bathing toddlers, scolding, or even potty training will increase your parenting skills.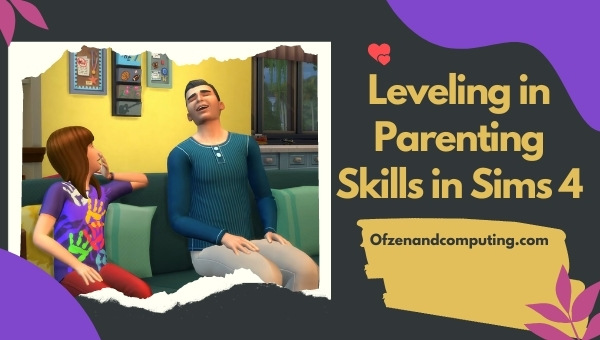 Alternatively, you can also choose to progress with the old-fashioned route, you can consider researching about parenting on the internet or read books related to it and gain a constant and steady amount of skills XP. Here is a list of various levels available in parenting skills along with the privileges that you gain as you progress as a parent in Sims:
Level 0-1: This level allows you to Anchorage good or bad behavior in your kids and influences them to avoid bad behavior by yelling at them to stop
Level 2: This parenting level allows you to influence your kids to do their homework in addition to a new feature of formally telling your kids to not do a specific bad behavior again, which works exceptionally better than yelling at them. From this level onwards you also start receiving chance cards in parenthood
Level 3: At this level, you can solve motive interactions such as fun requirements, bladder, and hygiene for your kids and become capable of giving parenting tips to other parents as well
Level 4: when you reach level 4 of parenting you can avail time out as a form of punishment for your kids. Moreover, this level also allows you to see how a particular piece of advice can impact the development of your child when you successfully select a teaching moment chance card
Level 5: level 5 unlocks grounding as a form of punishment for your kids when they misbehave. Additionally, it also brings several other motive-solving abilities and the features like "hugging it out" and discussing bad behavior are now available as less extreme options
Level 6: with this level progression you can help other Sims to feel better in case the field that parenthood is getting tougher for them. Parents with this level of experience can easily determine why the child is crying
Level 7: after reaching level 7 in parenting you can gain better motive solving skills with higher success rates for your influences and interactions
Level 8: when you reach level 8 a new option appears for all the teaching moments of your child Sim. It also makes the discipline socials easier along with the highest success rate
Level 9: After reaching this level of parent hold all of your influence interactions are assured to work. It has a significant impact on all the teaching moments for which the states can either be gained or lost by the child
Level 10: This is the last level of parenting available in Sims 4 that unlocks the super-efficient baby care interaction feature that can be used to solve all the needs of your baby at a single time. It can come really handy when you have several other tasks to do and cannot spend time as a parent with your child
Also Useful: Sims 4 Relationship Cheats (2022)
How To Increase Your Influence Success Rates?
When parenting a child, Sim's mood can matter a lot as does the relationship with their child. If you are stressed most of the time and your kid hates you, then there's a high chance of a negative outcome with your influence.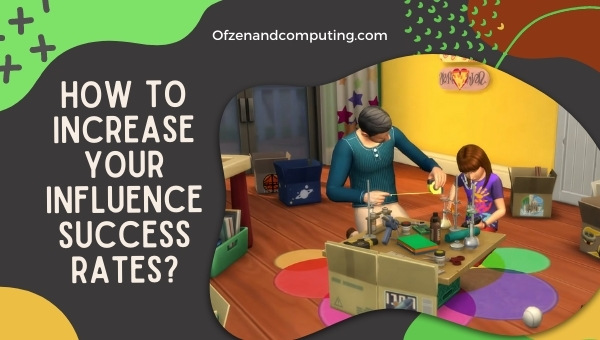 Moreover, while the mood of both the parent and child Sims are accountable for the result, they are destined to be ineffective when the parent is in a bad mood. To be able to improve this you need to set a positive tone of the conversation by adopting some friendly social such as softening the blot or brightening the day.
Additionally, by maintaining a positive relationship with your kids, you can improve the success rate gradually while you are trying to make them do something you tell them to. Initially, you will find it comparatively hard to raise toddlers, especially when you are a single parent.
However, the task becomes easier as you gain parenting experience throughout your journey. It is suggested that you need to participate in activities with your child and teach them basic etiquette like saying sorry, and you will see a steep increase in your success rate with your attempts.
Teaching Moments in The Sims 4 Parenthood
The benefits of parenting skills get a lot more effective when you claim chance cards that appear occasionally, also known as teaching moments.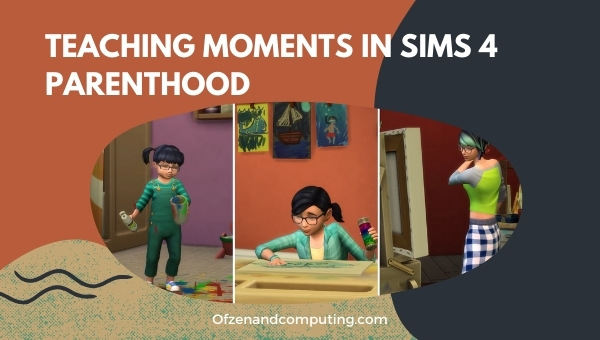 Depending on your judgment as a player and parenting skills, the teaching moments allow you to solve one of the many problems of your kid. In case your sim does not have any experience as a parent, you cannot expect any good options to appear.
On the other hand, if you are a good parent in this game, you can get some quick solutions to even the hardest problems. While you are parenting a child, you will realize that to be able to gain a specific value, you need to sacrifice another. With that said, to make a perfect kid, you need to pick the values that you find harder to instill in your kid.
As you progress through the parenting skills the value of 8 by the chance card will be already noted for you, and allow you to use them to either shore a weakness or strengthen a skill.
The Role Model Reward Trait - Super Parent
In the latest edition of the Sims 4 game, parenthood includes a new aspiration known as a super parent. It is completely based on raising family and parenting skills in the game.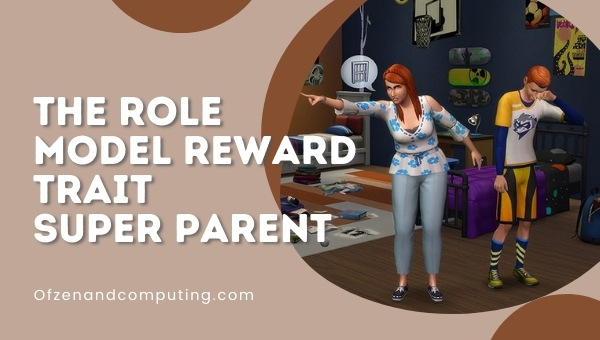 While it is not difficult to gain this reward trait, you need to completely raise a child with at least three positive character traits to be able to become a super parent. With the help of this trait, you can make all your future parenting efforts easier.
It also increases the positive games for your character value experience by 50% which makes it a lot easier for your children to get reward traits in the future. The aspiration works like an aura that benefits all the toddlers and teenagers near you.
Also Related: Best Sims 4 Save Files (2022)
Sims 4 Parenthood Cheats - New Options and Interactions
There are several new game options that have been made available with the Sims 4 parenthood. Let us take a look at some of the major options included in this DLC: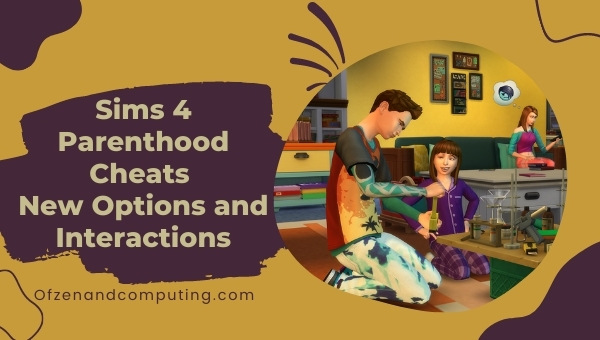 1. Club Requirement
If you are playing the get-together extension pack of Sims 4 you will likely receive a new club requirement feature that provides you "+2 parent skills" whenever picking up any club requirements.
2. Pre-Built Lot
There's also a brand new pre-built lot that can be added into any of your own worlds. To be able to find and place the lot, you need to enter your Sims 4 gallery.
3. New Relationships
With the parenthood edition of the game, you have several new types of relationships as well. When your Sim becomes a young adult they will form a new relationship with their grandparents, siblings, and parents. Depending on the preferences of your kid, these relationships can be either neutral, positive, or negative.
The relationships also depend on how your kid was parented, cared for, or treated by parents, grandparents, and siblings respectively, and are determined during the childhood days itself. Authoritative parents tend to leave a negative impact on the relationship while relaxed ones yield a positive one.
Moreover, as these relationships are tied to childhood, they do not tend to change in any way either positively or negatively. The only thing that will differ is the actions that are available to you according to your relationship with your child. For instance, having a positive relationship allows you to send gifts to your family members.
4. Lunch Sacks
The parenthood DLC also allows you to make an entirely new meal known as lunch sacks. These are completely fresh meals in a paper bag that last for up to 10 hours before decaying. The lunch sack can hold any meal of 1 serving created by a SIM that also includes baked products.
This feature also contains a unique interaction known as "make sack lunch" that can be used by teens and adults to prepare lunch sacks for themselves. The interaction can be either found on the fridge or in prepared meals.
Furthermore, you can take any type of meal into the lunch sack. The game has provided a handful of specific recipes for the lunch sacks namely jelly sandwiches and peanut butter, tuna salad sandwiches, hummus sandwiches, and veggie.
5. New Recipes
In total, Sims 4 parenthood adds three new food recipes specified for the brand new lunch sack feature. These recipes can be prepared by interacting with the "make sack lunch" option available on the fridge.
6. Placement Settings
In this version of the game, you also gain the ability to set the table in several different types of premade placement settings. This configuration can be initiated by young as well as adult sims, and there are three major types of styles available namely casual setting, fancy setting, and party setting.
7. Family Bulletin Board
There's also a newly introduced interactive object in Sims 4 parenthood known as the family bulletin board. It can be placed anywhere in your home and your Sims can interact with it in several different ways. Except for the ability to set curfew, all the other interactions available on the family bulletin board are available for all the Sims regardless of their age.
8. Private Journal
The private journal is yet another interactive object that has been added specifically to the parenthood gameplay. This object can be used by all the Sims regardless of their age and allows Sims with emotional traits to levitate their feelings on a piece of paper. Depending on the mood of your sim this new object offers multiple interactions such as scribbling furiously, ranting about stress, reliving memories, expressing melancholy thoughts, and a lot more.
9. Volunteering
Teenage or older Sims have the capability to participate in events known as volunteering activities. To access these activities you can use a sim's smartphone and navigate to the travel option followed by the volunteer option. While your sins are volunteering they will gain an opportunity to grab the chance card that can be used to increase or decrease the values of the character score.
10. Make A Mess
Specifically for the toddler and children Sims, the Sims 4 parenthood has provided an interaction named make a mess that allows the toddler to make the floor dirty. This interaction can be triggered by clicking on an empty space on the floor.
When a child sim makes a mess the parents can utilize their parenting interactions to teach discipline to the kids for their actions, and they can even direct the kids to clean the mess. With this interaction, you can enhance the creativity skill levels of your children and the imagination skill levels of your toddler.
11. Interactive Objects
The Sims 4 parenthood game packs have also provided 3 brand new interactive objects that can be used to help your Sims increase their certain level of skills or Just provide an exciting way to pass time.
The interactive objects are namely the doctor's play set, the building block table, and the activity table that help you increase your child's mental skill, and creative skills, and allow you to spend quality time with family respectively. The drawing that toddler Sims make on the activity table can also be pinned on the bulletin board.
12. School Projects
There are some new family activities that have been recently introduced in the game known as school projects. These products can be either randomly brought home by children after returning from school or purchased through the buying mode.
Upon the successful completion of a school project, you can gain extra credit along with an increase in several skill levels for your Sims based on the type of school project provided.
On a macroscopic level, there are seven different types of school projects that you can count in the game. Some of these projects may even provide you with additional interactions upon their completion.
The teams and children can either work sloppily or carefully on these projects, and it has a significant impact on the overall quality of the project. As of now the quality of a project is rated with three parameters namely poor, good, and excellent.
Sims 4 Parenting Skill Cheats (2022)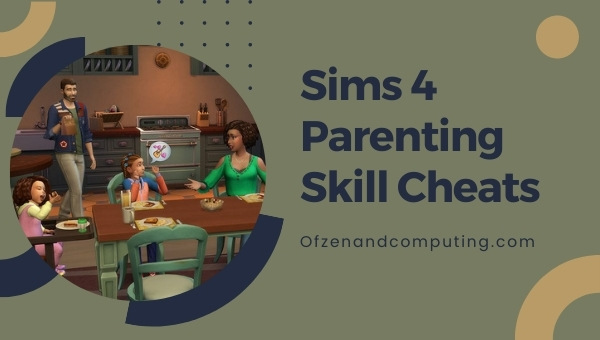 The parenthood game pack of Sims 4 contains only one skill which is of course parenting which focuses on properly raising your kids to make sure that they become the best. Fortunately, you can make use of cheats to level up faster in your parenting skills in the game. To specify a particular parenting skill to your adult sim, you need to follow this syntax -
stats.set_skill_level adulymajor_parenting 10
Also Check: Sims 4 Career Cheats (2022)
Frequently Asked Questions
1. Can I use cheats in Sims 4?
Yes, you can use cheats in Sims 4 by activating the testing cheats feature in the game.
2. What are Sims 4 parenthood cheats?
Sims 4 parenthood cheats are cheat codes that help you progress in the game by providing various benefits such as access to all parenting features, social options, and the ability to control the behavior of your children.
3. Is using cheats in Sims 4 cheating?
No, using cheats in Sims 4 is not cheating. Cheating only occurs when you violate the rules of the game.
4. What are the benefits of using cheats in Sims 4?
The benefits of using cheats in Sims 4 include gaining an edge over other players, accessing features that are otherwise unavailable, and making the game more exciting.
Bottom Line
The parenting DLC in Sims 4 is extremely detailed and contains numerous features that make it resemble raising a kid in real life. From making a mess on the floor to initiating rules on a bulletin board, the possibilities with the Sims 4 parenthood gameplay are simply endless.
With that said, things can sometimes go really hard and may hinder your progress. In such cases using cheats is a perfect option as it allows you to progress faster. By using the Sims 4 parenthood cheats, you can raise your children faster and properly with the most optimal traits.
Additionally, you can also level up your skills and traits with the help of the parenthood cheats in Sims 4, shared above. Therefore, make sure you use the cheats right away to fast-pace your progress as a parent in the game.