If you're a fan of the Pokemon series, you'll love Temtem! It's a new game that is very similar to Pokemon, but with its unique twists. One of the most important aspects of the game is choosing the right Temtem to battle with. That's why we've put together this Temtem tier list to help you choose the best Temtem for your team.
This Temtem tier list will rank all the characters according to their characteristics and skillsets. If you are looking for help with building the right team, this tier list will come in handy.
The list will be based on things such as strength, speed, and other factors. In general, the higher up on the list a Temtem is, the better it will be in battle. However, there are many different team compositions and strategies that you can use to win, so don't feel like you need to strictly follow this tier list for Temtem.
Also Useful: Soul Worker Tier List (2023)
Temtem - A Quick Introduction
Temtem is an online, multiplayer, role-playing video game that was developed by Crema. The game was released on Microsoft Windows and PlayStation platforms on January 21, 2020. In this multiplayer RPG, you'll explore the Airborne Archipelago, capture Temtem, battle other tamers, and raise your little monsters.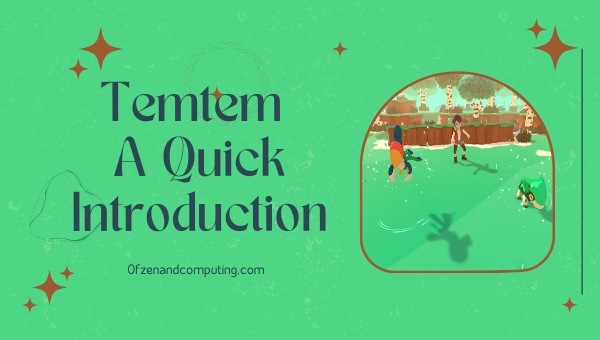 While it may sound a lot like Pokemon, Temtem differentiates itself with a unique combat system and creature designs. There is also a large emphasis on trading and breeding, giving players plenty to do after they've caught 'em all.
The game has a turn-based combat system in which each player may use two Temtem per fight. Each Temtem has unique stats, abilities, and moves that they can use in battle. Players must strategize and make use of their Temtem's strengths and weaknesses to defeat their opponents.
Temtem Tier List (April 2023)
If you're thinking about picking up characters or just want to choose the best characters for playing, be sure to check out our comprehensive Temtem tier list below. In it, we'll go over every character in the game and tell you which ones are the strongest.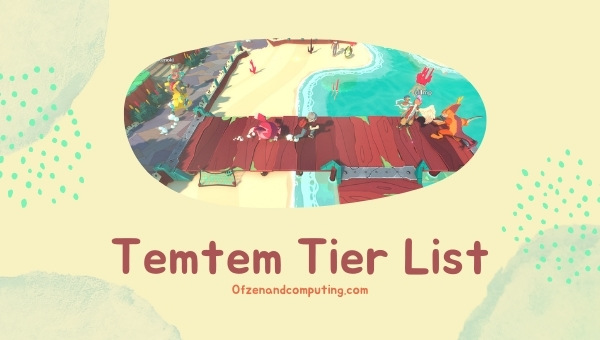 So, to help you get started, we've put together a Temtem tier list. This list will give you an idea of which character is worth catching and keeping, and which ones you can release back into the wild without too much worry.
It will also help in the following five ways:
It will teach you about the different Temtem character's ranks.
It will give you a clear idea of which Temtem character is worth catching.
It will explain what makes each character unique and powerful.
It will give you an idea of how to build a Temtem team.
It will help you decide which character to catch and evolve first.
Our Temtem tier list ranks all the currently available characters from S to D. The higher up on the list, the better the character, the lower down, the weaker it is.
Temtem S Tier List (2023)
They are the best of the best and have no real flaws in their design. If your team has these character, you're in for an easy victory. In competitive play, you should have at least one of these characters on your team.

Valorend
Mudrid
Pigepic
Gyalis
Kinu
Anahir
Also Related: Tiny Tina's Wonderlands Class Tier List (2023)
Temtem A Tier List (2023)
The A-tier in Temtem is filled with versatile and well-rounded characters. These are the ones you want on your team if you're looking to take on anything and everything the game has to offer.
Raize
Zenoreth
Valash
Sparzy
Tuvine
Kalebyss
Ukama
Raican
Zaobian
Vulcrane
Myx
Temtem B Tier List (2023)
The B-tier is where we start to see some characters that are specialized in one thing or another. These creatures aren't bad by any means, but they might not be the best choices in every situation.

Babawa
Skunch
Mushook
Loali
Wiplump
Pocus
Saku
Gazuma
Temtem C Tier List (2023)
The C-Tier in Temtem is where we start to see some flaws. These characters are either too situational, require too much investment, or just have poor stats all around. They can still hold their own in battle if used correctly, but they're not going to be winning any tournaments anytime soon.

Grapah
Taifu
Capyre
Nidrasil
Oceara
Mastione
Shuine
Baboong
Goolder
Tateru
Adoroboros
Cerneaf
Vulor
Platimous
Temtem D Tier List (2023)
These characters are the worst of the Temtem species. They are poorly designed and will hold your team back more often than not. We would not recommend using any of these in competitive play, as you're just setting yourself up for disappointment.

Sherald
Azuroc
Deendre
Hidody
Raiber
Lapinite
Orphyll
Noxolotl
Tental
Paharac
Vulvir
Piraminant
Spriole
Also Check: Project Star Tier List (2023)
Frequently Asked Questions
1. What are RPG games?
RPG games are role-playing games. In RPGs, players take on the role of a character in a fictional world and go on adventures. The player's choices affect the course of the game, and they can level up their characters to make them stronger.
2. Why should you use the Temtem tier list?
The Temtem tier list is a great way to learn about the different Temtem in the game and how they stack up against each other. It can also help you decide which ones you want to catch and evolve first.
3. Is using higher-tier Temtem in battle better?
Higher-tier Temtem are generally more powerful than lower-tier ones, but that doesn't mean they're always the best choice. It depends on the situation and what you're trying to accomplish.
4. Is this tier list static?
No, the tier list is not static. It will be updated as new characters are released and more information about them becomes available.
5. If we use D-tier Temtem, can we still win the game?
Yes, you can still win the game with D-tier Temtem. However, they will likely hold your team back and make the game more difficult than it needs to be. We recommend using higher-tier Temtem if you want to make things easier on yourself.
Check More: Evertale Tier List (2023)
Final Words
We hope you enjoyed our Temtem tier list. Remember, the goal is to have fun and experiment with different team compositions. There is no one perfect team, so find what works best for you and go out there and catch them all!
Happy gaming!