Evertale is an RPG for mobile devices that has taken the world by storm. The game is praised for its deep story and engaging combat system. With so many characters to choose from, it can be difficult to determine which ones are the best for your party. That's why we've put together this Evertale tier list. In this blog post, we will discuss the top characters in the form of tiers and explain why they are so powerful.
The Evertale character tier list is a complete guide to the best characters in the game. It takes every character's strengths, weaknesses, and role in battle. This tier list will help you build the strongest team possible and take down any opponent!
This tier list for Evertale can assist you in making the ideal selections in battle, whether you're a novice or a seasoned veteran.
Also Useful: Fallout Shelter Tier List (2022)
Evertale - A Quick Introduction
Evertale is a mobile role-playing game created and published by ZigZaGame. The game was released on February 28, 2019, for iOS and Android devices. The story of Evertale takes place in the world of Erden, where humans and mythical creatures coexist.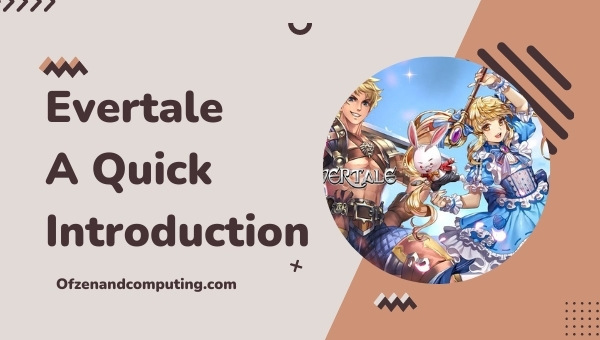 However, a mysterious disease called the "Curse of the Moon" is turning humans into monsters. As the game progresses, you'll discover the cause of the curse and save Erden from destruction.
The objective of the game is to build a strong team of characters, defeat the enemy monsters, and save Erden. The gameplay is simple: you'll explore the world, fight monsters, and level up your characters.
Evertale Tier List (2022)
In a nutshell, a tier list is a grading mechanism that ranks characters on the basis of their in-game performance. The aim of a tier list is to assist you in choosing which characters are the most effective in battle.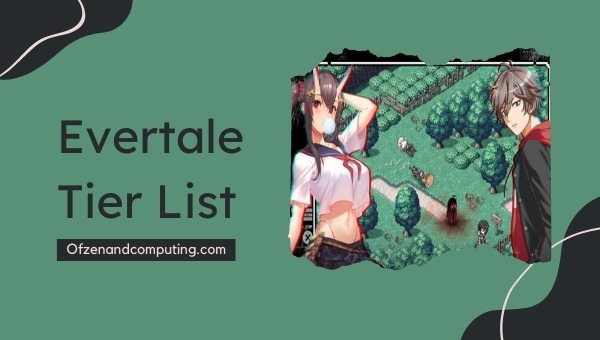 If you wish to improve your gameplay experience in Evertale, then this Evertale tier list is for you.
Before starting with the tiers, let's discuss a few benefits of an Evertale character tier list:
Firstly, it can help you save time. You no longer have to experiment with different characters to find the ones that work best for you.
Secondly, it is a great way to get an overview of all the available characters. This way, you can make informed decisions about which ones you want to focus on.
Lastly, it can help you improve your team's performance. By using the best characters in battle, you can make sure that your team has the upper hand.
The Evertale tier list is divided into 4 tiers, ranging from S to C. The S tier is the strongest, and the C tier is the weakest. So, without further ado, let's get started with the tier list:
Evertale S Tier List (2022)
The S tier is for the Evertale game's best characters. These are the characters that you should always use in battle, as they have the potential to turn the tide of battle. If you want to win, then you need to have at least one character from the S tier on your team.
Anya - The Lost Von Draclow
Endless Astrid - Voice of Defiance
Astrid - Hero of the West
Jeanne d'Arc - Maiden of Radiance
Snow White - Queen of Dreams
Mysha - Fox-Eared Idol
Elmina - Sunkissed Mirage
Ossia - The Hollow Heart
Shuten-Douji - Degenerate Oni Queen
Aria - Petite Primordial
Rolotia - Sorceress of Dawn
Callen - Dragon Bride
Fornaxos - Flame Incarnate
Saya - Solitary Star
Norza - Blade of the Aeons
Young Rizette - Pure Blue
Alira - Sweet Beach Temptation
Ludmilla - Crimson Valkyrie
Callen - Daughter of the Dragon
Bahamut - Doomsday Dragon God
Endless Rizette - Angel of Ruin
Shanna - Red Riding Hood, Dragon Slayer
Alira - Silk-Veiled Siren
Dark Callen - Dark Guardian Dragon
Also Related: Blade Xlord Tier List (2022)
Evertale A Tier List (2022)
The A tier is for characters that are strong, but not as strong as the S tier characters. These characters are still worth using in battle, as they can hold their own against most opponents. Also, they can be very useful in specific situations.

Elmina - Violet-Eyed Assassin
Endless Ludmilla - Savior of the Living City
Yuki - Born of Winter
Rei - Sakura Onmyoji
Mirai - Sparkling Idol
Kisara - Blade of the Summer Sun
Artimeia - Lady of the White Moon
Reina - Deadly Nurse
Callen - Seaside Scholar
Rizette - Spring's First Blossom
Rizette - Lightbearing Leader
Shiori - Steed-Edged Sakura
Cyrus - Mercurial Mastermind
Endless Rizette - Maid of Midwinter
Astrid - Hero of Rigland (On Break)
Bahamut - Terror of the Gods
Rolotia - Lady of Eternal Summer
Antares - Thunderhearted Heroine
Clarice - The Black Rose
Rei - Goddess of Bounty
Altaieron - Soul of the Storm
Hibiki - Demon of Class 2-B
Infernal Mysha - Nine-Tailed Calamity
Maxima - Fiery Princess
Evertale B Tier List (2022)
The B tier is for average characters. Not as strong as the A and S tiers, but they are still capable in combat. However, you should only use them if you don't have any other options. If you have a character from the A or S tier, then you should always use them instead.

Shirra - Mistress of the Butterflies
Ludmilla - Knight Of The Holy Eve
Ryouma - Warrior of the Nameless Beast
Lucius - Fighter Against Fate
Voraxion - Adamantine Maw
Diabolos - Dragon Lord of Shadow
Akatsuki - Elven Swordmaster Supreme
Finn - The Crimson Crestbearer
Endless Astrid - Twilight Bride
Alice - The Eternal Dream
Ludmilla - The Paladin Bride
Rizette - The Cerulean Crestbearer
Merdain - Knight of Vengeance
Vesh - Will of the Soil
Kaidaros - Riptide Guardian
Kirin - Mythweaver
Evertale C Tier List (2022)
The C tier is for characters that are the weakest in Evertale. These characters should never be used in battle, as they will only drag your team down. If you have any other option, then you should always take it. It's better to use these characters only when you have no other option.

Orzachron - Organica War Machine MK
Hibiki - Scarlet Oni Samurai
Vonn - Bearer of the Demon Maul
Elmina - Yuletide Rogue
Rolotia - Timeless Beauty
Elmina - Void Renegade
Rashanar - The Burning Hunger
Le Fay - The Witch of Avalon
Oumei - Spirit of Spring
Druke - Apex Blademaster
Nagi - The Ladies' Knight
Ludmilla - Summertime Valkyrie
Grenzor - Scourge of the Hinterlands
Imran - The Walking Storm
Also Check: Splitgate Weapon Tier List (2022)
Frequently Asked Questions
1. What is an Evertale tier list?
An Evertale tier list is a list of characters in the game Evertale that are ranked from best to worst.
2. What factors are considered when making an Evertale character tier list?
The main factor that is considered when making an Evertale tier list is the character's in-game performance.
3. How often is this tier list for Evertale updated?
This tier list for Evertale is updated as new information becomes available.
4. Why should I care about the Evertale tier list?
An Evertale tier list is a fantastic tool for determining which characters are the best in Battle Royale. It can also assist you in deciding which characters to utilize in combat.
5. Why is the C tier at the bottom of the list?
The C tier is at the bottom of the list because these characters are considered to be the weakest in the game. They may have low power levels, be less useful in battle, or be less popular among players.
Check More: Valor Legends Tier List (2022)
Final Words
Now that we've gone over the best characters in Evertale, it's time to start building your team and taking on the world. Whether you're looking to steamroll through the campaign or climb your way to the top of the ladder, these are the units you'll want by your side.
We hope you enjoyed our Evertale tier list. If you have any queries or ideas, please leave us a remark below. Also, keep checking back frequently since we'll be updating this list as the metagame changes.