If you're looking for some unique objects in your Sims 4 game that you've never seen before, the Sims 4 debug cheat packs endless opportunities for you. Often termed as the build mode, the debug cheat is a great tool for seasonal builders, looking to enhance the world of Sims even more.
With this cheat, you can gain access to thousands of new objects available in the environment of this game. It even includes the objects that you can see being used by your sims in their everyday life. From planters and forks to pots and spoons, this mode unlocks limitless possibilities for you.
However, if you're using this debug cheat in Sims 4 for the first time, you may find it harder to deal with the objects. Some elements aren't even named properly and are abbreviated as "debug" which makes it harder to find your desired items.
The game also provides you with the option to filter these objects using the builder catalog. All you need to do is search for "debug" in the catalog and you'll be able to see all the available objects that you've unlocked through the cheat.
In this article, you'll learn how you can make your own sims 4 build catalog with every object featured in your game through the Sims 4 debug cheat. This will also help you learn how to find your desired objects quicker in the game through the catalog feature.
Also Useful: Free Real Estate Cheat in Sims 4 (2022)
How to Enable The Sims 4 Debug Cheat?
To begin exploring a plethora of new objects in your sims 4 games, you need to enter the builder mode of your game. To do this, you first need to open the cheat console of your game by pressing CTRL + Shift + C at the same time on your keyboard.
Alternatively, if you're using a Mac, you need to press the Command + Shift + C key at the same time. Once the cheat console is opened successfully in the game, you need to enter a few lines of cheats, starting by typing bb.showhiddenobjects in the cheat console and hitting enter key on the keyboard.
Afterwards, you need to type bb.showliveeditobjects and again press the enter key on your keyboard. As soon as you do this, you'll be greeted with a completely new world with all the objects that are available in the game.
That's the time when you start debugging your game. As per the current events, every player is preparing for the Eco Lifestyle expansion pack. Therefore, for the sake of simplicity, the debugging phase will focus majorly on this theme only.
Debugging Sims 4 - Finding the Best Gardening Tools
If you have added a lot of packs to your game, you may consider using a search filter to trim down the results with your desired matches. This article will mainly focus on the objects available with the base pack of the game.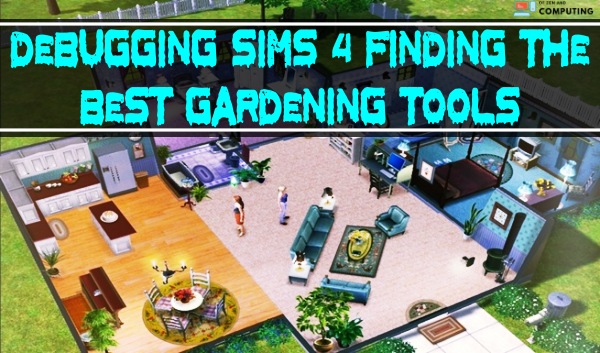 While you're on the build catalog, you can always expect a perfect start as there are a lot of amazing gardening objects that can be found using the Sims 4 debug cheat. Lattice arch, watering can, broom, bug spray, fertilizer, and numerous plants can be found in the catalog after activating the cheat.
Also Related: Sims 4 Career Cheats (2022)
Using Sims 4 Debug Cheat for Cow-Plant and Fruit Trees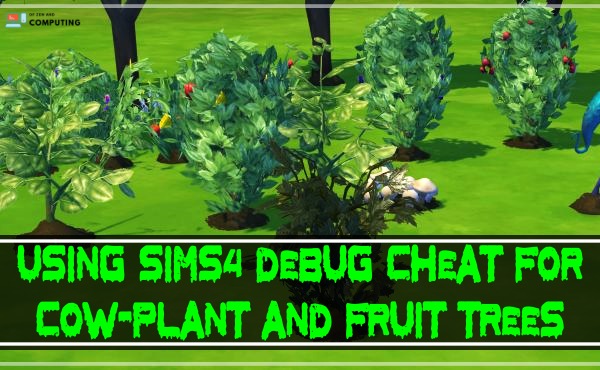 The debug cheat in sims 4 also allows you to gain access to several fruit trees and cow plants. Moreover, the best thing is that all the objects available in this category are named exactly right. However, some objects can only be spawned under planters, and some may not even be full upon their placement.
Frequently Asked Questions
1. What are life simulation video games?
A life simulation video game is a type of video game that lets the player control and simulate the lives of one or more virtual humans. The most popular life simulation games are "The Sims" series, "Animal Crossing", and "Second Life"
2. Can we use cheat codes in Sims 4?
Yes, cheat codes can be used in Sims 4. To use cheat codes in Sims 4, press "Ctrl + Shift + C" to open the cheat console. Then, enter the desired cheat code and press "Enter".
3. Is using Sims 4 debug cheat considered cheating?
No, using Sims 4 debug cheat is not considered cheating. So feel free to use it to your heart's content!
4. Is Sims 4 worth playing?
Yes, Sims 4 is definitely worth playing! It's a great game with tons of replay value. If you're a fan of life simulation games, then you'll definitely enjoy playing Sims 4.
5. Do I need to download anything to use the Sims 4 debug cheat?
No, you don't need to download anything to use Sims 4 debug cheat. Just make sure that you have the latest version of the game installed on your computer.
The Takeaway 
With the help of the sims 4 debug cheat, you can easily create the structures you've always wanted in the game, even when you don't even have access to any kind of resources. Whether you want to find flowers or any other object in the game, the debug cheat allows you to do it all.
Therefore, make sure you follow the steps given above and activate the debug cheat in your game right away to access the creator mode and spawn endless objects in your game. While following the steps, make sure you do it in the right order to ensure the process work.