In today's world, there are many things that we can do to keep ourselves entertained. One of the most popular activities is playing video games. And when it comes to video games, there is no platform more popular than Roblox as it allows you to listen to music, watch videos, and play games with friends. In this blog post, we will discuss what Bypassed Roblox Ids are and how to use them.
Bypassed Roblox Ids are audio files that you can play in your game but they were created and uploaded in a way that does not make them appear as louder as they are.
As we know that music and sound effects can be really important in games, some developers like to create their own audio files and use them in their games. Music helps in making the game more interesting and lively. You can use these bypassed Roblox ID codes to play the music of your choice inside the game.
Also Useful: 8600+ Roblox Music Codes (2022): Best Songs
What are Bypassed Roblox IDs?
Roblox is a place where players can use ID codes to select their favorite songs. But, there are some rules that need to be followed while playing music. One of the main rules is related to high volume. Roblox automatically removes music with loud volume that causes disturbance. So to overcome these problems Roblox bypassed Ids are used.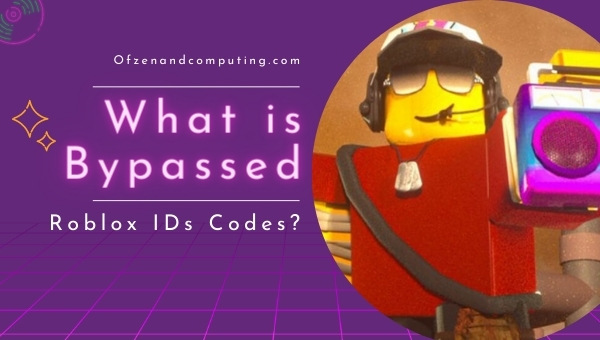 Bypassed Roblox ID codes are nothing but the music files which are uploaded on Roblox in a way that does not appear loud and seems to cause no disturbance. They appeared like they are soft and had low volume. These Ids are like a gem for the Roblox players as they can select any audio file of their choice and enjoy the game.
If you want to play these audio files in Roblox, then you can use the Bypassed Roblox ID codes.
Bypassed Roblox ID Codes List (2022)
Listening to music while playing games can really improve your experience. It can also help you in concentrating on the game and stay focused. So, if you are a fan of music and love to play video games too, then you must use the Roblox bypassed IDs list to enjoy the game with your favorite tracks.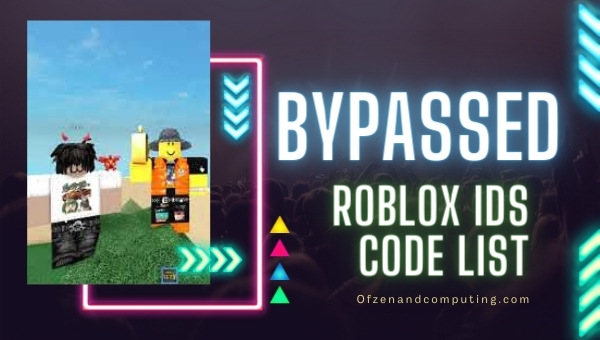 In order to play these files boombox is used. Here, in this section, we will provide you with a list of bypassed Roblox ID codes that you can use in your games.
| | |
| --- | --- |
| Song (Version) | Bypassed Roblox IDs |
| Super Loud Bypassed Audio Roblox ID | 7141156863 |
| Roses by Juice WRLD | 6811662502 |
| Myron by Lil Uzi Vert (Boosted) | 7501025082 |
| ᴇʟʏ O †† O - Sugar Crash! [BYPASSED] | 6563471646 |
| Troll Song | 314311828 |
| Ziptie | 4557013422 |
| John Dee by GHOSTMANE | 4784626001 |
| Slob on my Knob (Beat) | 3966799339 |
| Anime Music | 803592504 |
| Being in Love With You Seems Like a Really Bad Idea | 4567017168 |
| EDM Bass Boosted | 889397884 |
| The Hamster Dance Song | 4556588648 |
| Let's Bring the House Down | 5101586589 |
| Bright Yellow Laser Beams | 4607916837 |
| Pumped Up Kicks (Minecraft Parody) | 741123795 |
| Wings by Shoreline Mafia | 5402503731 |
| Loud Beat | 5599430581 |
| TSAY by Peso Da Mafia | 4608383688 |
| Best Friend by essenceisdead | 4571485882 |
Also Related: Bass Boosted Roblox Songs ID Codes (2022)
How to Use Bypassed Roblox Song IDs?
Gaming will be interesting if you add your favorite songs to it. Bypassed Roblox IDs can be used to play audio files in the game. If you want to use these codes, then follow these simple steps.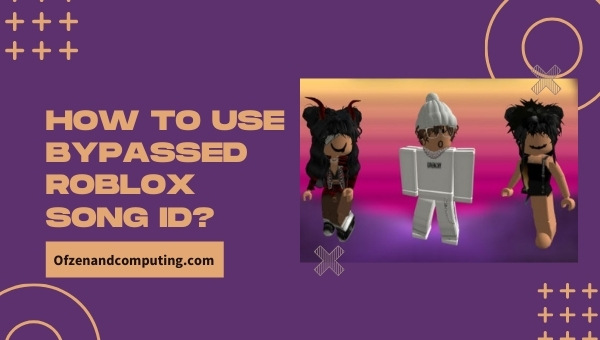 First of all, open Roblox and log in with your account.
Secondly, you need to have a boombox.
Once you have a boombox, now its time to search whether your game allows you to play songs on a boombox player.
If so then copy/paste one of the desired Roblox bypassed IDs into Boobmox.
Once done, click on the Enter button to start playing the song. 
Why Do Robloxians Use Bypassed Roblox Music IDs?
As we know Roblox is one of the most widely used gaming platforms in the world and there are millions of people who enjoy playing it every day.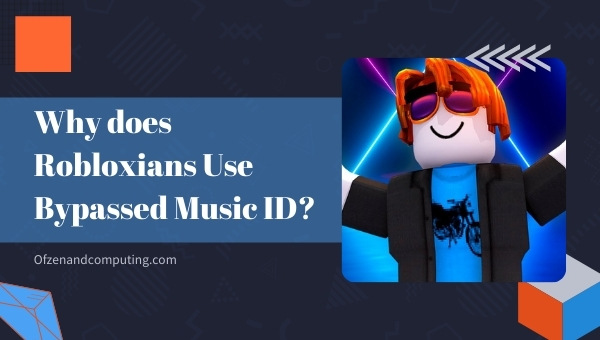 Roboloxians use bypassed music IDs because they can select any song of their choice and enjoy the game. It helps in making the game more interesting and lively.
There are many other reasons why people use Roblox Bypassed IDs. Some people use it to troll other players, while some use it for listening to their favorite songs inside the game.
Some players like loud music, so they use these IDs to play loud music in the game. One thing about these IDs is that these audio files are very popular among Roblox players.
Also Check: Loud Music Roblox ID Codes (2022)
Final words
So, these were some of the best bypassed Roblox ID codes that you can use in your games. We hope that you liked this article and found it helpful. If you have any suggestions or queries then feel free to let us know in the comments section below. Thanks for reading!