BitLife is a game that puts the power into your hands. You can start off as early as you want if that's what you want to do! The game will play exactly how you want it to. In this blog post, we'll talk about how to become a CEO in BitLife.
BitLife is a life simulator game where you must decide every decision that the player makes. Your goal is to lead them into a better life than you had by taking advantage of opportunities and making good choices along the way!
CEOs are people who have made it big in life. They're self-made millionaires, billionaires, etc. The average CEO has a lot of money because they worked very hard for it! Becoming a CEO in BitLife is no different.
You can become a CEO in BitLife by simply taking advantage of opportunities and staying positive throughout your life, and following the steps that are laid out for you!
As a CEO, your life will be very glamorous and filled with luxuries. You'll have a lot of money, and you'll be able to do whatever you want. So if this sounds like the life for you, let's get started!
Also Useful: How to Become a Monk in BitLife?
BitLife - A Quick Introduction
BitLife is a mobile game currently available on iOS and Android. It's been around for several years now, so there are many people who have enjoyed playing it over the years.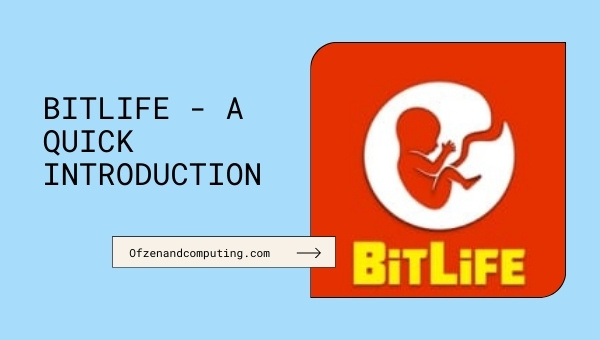 BitLife is a unique simulation game. What makes it so different from other games in the same category, such as The Sims and SimCity? You can explore various aspects of life in BitLife: you start off living your normal high school student's life, but when adulthood hits, you have many choices to make that will determine what kind of life you live! You can become a CEO of your own company or even the President of the United States.
The game also has many features that are meant to be realistic in comparison to real life. For example, when playing BitLife, if you don't have enough money saved up for retirement, then it's likely that you'll die a poor person.
As a player, you have many choices to make in BitLife. The decisions that you make will determine what kind of life path you take - do you want to be rich and famous? Or would you rather live a simple life with average riches? Why not both?! That's the great thing about BitLife: it allows you to live many different lives, all in one game.
There are many career paths you can choose from, such as an athlete or a doctor. There are also many different ways to play the game and complete your goals. If you are looking for a way to become a CEO in BitLife, then continue reading this blog post to find out how you can make it happen!
Requirements for Becoming a CEO in BitLife
Becoming a CEO in BitLife is no easy task. It requires hard work, dedication and good decision-making skills to make it happen! But don't let this discourage you: anyone can become a success story in BitLife.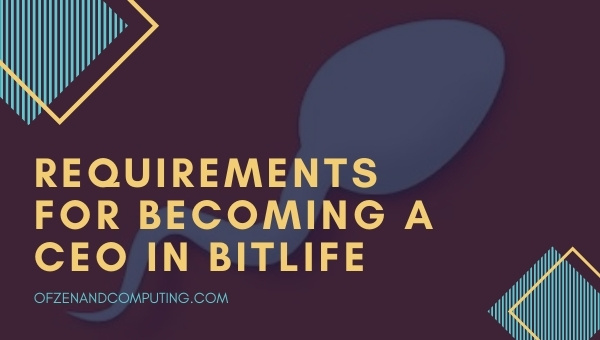 There are a few requirements that you must meet in order to become a CEO in BitLife:
Your character's smartness percentage must be 70% or higher. This is important because CEOs need to have a lot of mental ability in order to run their companies well and make wise business decisions! If you don't meet this requirement, then it may take longer for your character to become a CEO in BitLife.
Ways to increase your smartness percentage:
Go to the School area and hit "Study Harder" (you can do this every year you progress in from now on).
At the age of 12, you can begin going to the Library and Meditating (these activities both increase smartness).
Have your parents take you out for Movies or other fun outings.
You can also find ways to increase your smartness in BitLife by reading books, watching educational television shows and doing other activities.
Join at least two extracurricular activities in High School.
Health is also a very important factor in BitLife. If your health is low, then you may be more likely to get sick and possibly even die. So make sure that you stay healthy!
Keep going to the gym. Over time, your strength and smartness will increase a little bit each time you go to work out there.
Now, in order to become a CEO, you also need some money. This is because you can't get into a CEO position without having some money saved up.
Join a Freelance Gig or Part-Time Job when you are 12 years old. You should aim for jobs that pay well, which include tutoring and being an athlete. The more money the job pays, the more likely that you'll get a good salary from it when your character is an adult.
Also Related: How to Practice Gymnastics in BitLife?
How to Become a CEO in BitLife?
Choosing a career path at the start of your BitLife journey is very important. You want to make sure that you choose a job or activity that can help you become successful later on!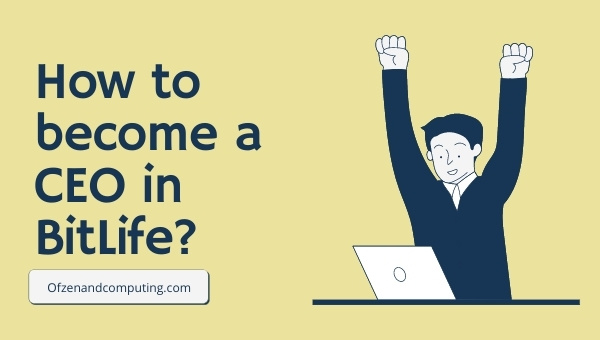 CEO is one of the most respected positions in all of BitLife, so it's definitely a goal that you want to strive for. But becoming a CEO can be difficult as there are many different factors involved. Here, we'll guide you through the process of becoming a CEO in BitLife.
At the beginning of your journey, choose a career path that will get you to where you want to go. In this case, Business School is suggested.
Graduate from High School and then go to University (Business School). Business is one of the most important careers for becoming a CEO.
Go to the library every day, studying hard to increase your smart stat! Join some activities as well if you can - these will give you another scholarship for further education.
Graduate College with good grades - you only need to get "good" or better.
Once you have a degree, it's time to start working! Look for the "Corporate" job. This is one of the best ways to get experience and will be helpful later on.
After 15 years at your corporate job, look for an "Assistant Vice President" position - this should be available under Career listings.
Work very hard at your job, and you'll be promoted to Vice President after a few years! Continue this process until you are the Executive Vice President, Managing Director, and finally CEO of BitLife!
If you're not being promoted, try to move up the career ladder by browsing through all of the job listings.
Benefits of Becoming a CEO in BitLife
There are many benefits to becoming a CEO in BitLife. For one, you'll be respected by all of your friends and family! You can also buy almost any item that you want - including mansions and boats.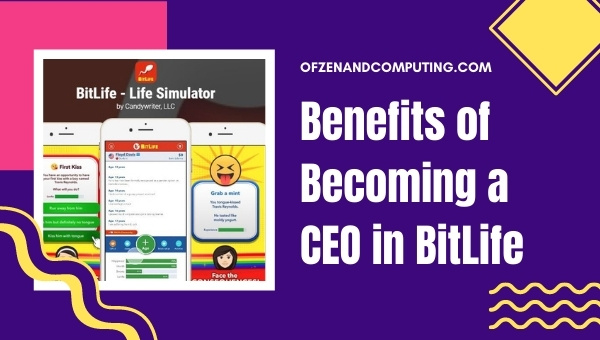 Becoming the CEO is definitely something worth striving for as it will make most aspects of your life easier to manage. It's an important part of the BitLife experience, and you'll find that becoming a CEO will give your life new meaning.
In addition, you'll also have the opportunity to become a billionaire in BitLife, which is definitely an amazing thing. You can start your own corporation and hire hundreds of people!
Becoming CEO will take some time - you're going to need at least 15 years of experience before you are able to get this job. But it's one worth working towards because it will help you to become more successful in BitLife.
Also Check: How to Rob a Train in BitLife?
Frequently Asked Questions
1. Does BitLife allow its players to become CEO?
BitLife is a realistic simulation, and the goal of the game is to help you learn about real life. They allow players to explore any career path that they'd like - including CEO.
2. Can I become a CEO in BitLife if I don't have a degree?
No, it's very difficult to become CEO without an education. In order to do so, you will need at least 15 years of experience in your corporate job and a high smartness percentage (70% or higher). So make sure that you choose a career path early on!
3. Is there a way to become CEO in BitLife if I have really low smartness?
Nope, you cannot become CEO without having high smartness. Make sure that your health is also good - if it's too low, then you might get sick and possibly even die! So try to stay healthy by exercising daily. Being strong can help as well.
4. How can I become a CEO in BitLife if my character is still young?
BitLife starts at the beginning of your character's life - so you need to choose a job or activity that will help get you where you want to go. For example, Business School might be the right choice for becoming CEO. Make sure it has high smartness and pay!
5. How long does it take to become a CEO in BitLife?
It takes about 15 years of hard work to become the CEO - so you'll definitely need to be patient. You can always use BitLife's "time travel" option to speed up these years! After all, time doesn't stop moving just because we want it to.
6. What is the best job to get in order to become CEO?
The "Corporate" job is the best choice if you want to become the CEO. This will help you gain experience over time, which can be helpful. Just make sure to work hard at your career!
Check More: How to Win the Lottery in BitLife?
Conclusion
This is a guide on how to become a CEO in BitLife! You will need to have experience and good grades throughout your journey if you want this amazing role, as it's one of the most respected positions in BitLife. We hope this guide helped. So now you can enjoy BitLife!
If you have any more questions, please leave a comment below! We'd be happy to help!