Are you getting sick of all the games that are only available to be played on one or two platforms? Well, in case you are, then we don't blame you. The market is becoming increasingly smaller due to developers focusing their attention solely on consoles and PC.
However, there are still some great games out there that players across various systems can enjoy. One such game is Brawlhalla, an excellent platform fighter that can be played on PC, mobile, and multiple consoles.
Here we will discuss everything you'll need to know about Brawlhalla in reference to cross-platform gaming. We also have an answer to "Is Brawlhalla cross-platform in 2023?"
Cross-platform gaming is an essential feature in gaming these days. It allows people playing from different platforms to participate in a game and compete against each other. Many gamers want to play games with their friends, but they don't always have the same gaming platform.
The reason behind wanting to play with your friends isn't just because you enjoy hanging out together. You'll find that playing on different platforms means that your skills will be tested more than if you played on the same platform. This leads to an increased challenge and higher quality of gameplay overall. 
Also Useful: Brawlhalla Tier List (2022): Best Legends
Brawlhalla - A Quick Introduction
In case you have never heard of it before, Brawlhalla is a 2D fighting game in the style of Super Smash Bros. It features an extensive roster of unique characters, each with its distinct playstyles and an assortment of stages to fight across.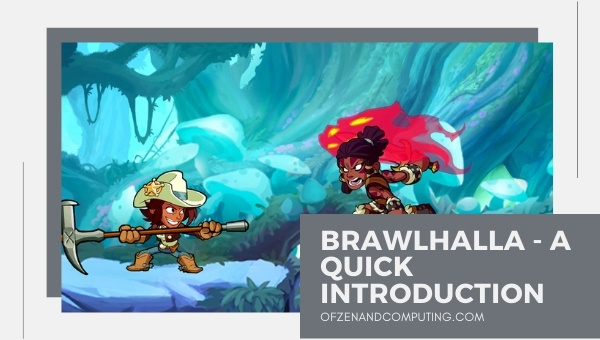 The goal is to knock off your opponent from the stage until only one individual or team remains in the fight. Brawlhalla is a reasonably fast-paced game and is quite technical as far as platform fighters go, so it can take some time to get used to. However, once you've got a grip on the mechanics, it is a lot of fun to play.
Not only does Brawlhalla has a large and ever-growing player base, but it also has an esports scene. The competitive set consists of both regional and international tournaments for players to take part in. There is even a big-name sponsor involved, such as Red Bull. So if you're a competitive player, then Brawlhalla may be for you.
Blue Mammoth developed Brawhalla, and from 2017 to 2020, it was released on many platforms. Currently, it is available on PC, PS4, Xbox One, Nintendo Switch, Android, and iOS. Its availability on so many platforms makes it very accessible and has contributed to its growth.
Is Brawlhalla Cross-Platform in 2023?
Yes, Brawlhalla is cross-platform compatible in 2023. This means that you can pick any platform on which Brawhalla is available, and you will be able to play this game with players on other platforms.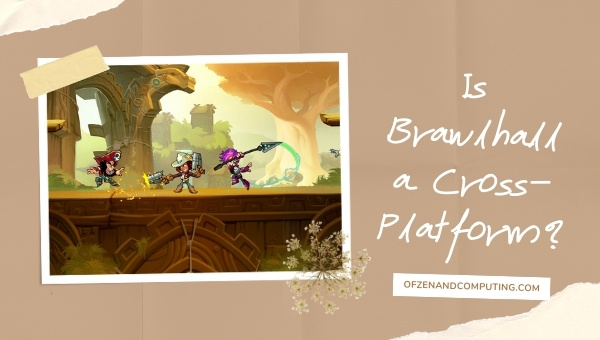 Being able to play a game without any hardware barrier makes for a carefree gaming session. Many gamers are always on the hunt for fun new games to play, but it gets complicated when you have limited equipment.
Luckily cross-platform games provide entertainment regardless of what platform you're using. This adds more freedom to your gaming experience, which is always great since you don't want to feel locked into one system.
There is n number of benefits that come with cross-platform functionality; we have discussed some of these benefits below:
One of the most apparent reasons to introduce cross-platform is that it allows game developers to reach out to more players, increasing their gamer base.
There's increased revenue, which follows the previous benefit since an increased number of users means an increase in potential revenue.
It makes way for game developers to release free updates with in-app purchases that will improve the game and bring in additional revenue.
As a gamer, you'll save a lot of money because you won't have to buy multiple versions of the same game for different systems.
Conclusively, all these factors contribute to a carefree and immersive gaming experience. Keep reading to attain more information about this topic!
Also Related: Is Astroneer Cross-Platform in 2023?
Is Brawlhalla Cross-Platform PS4/PS5 and PC?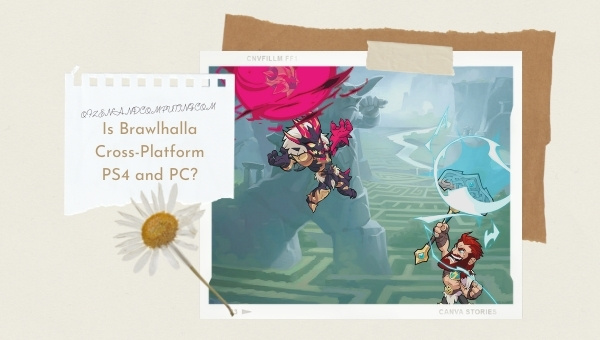 Yes, Brawlhalla is a cross-platform game between PS4/PS5 and PC. This means that you can play this game with players across PS4 and PC without any hardware barrier.
This is good news for PC players, as it means they'll be able to play alongside their console brethren.
Is Brawlhalla Cross-Platform Nintendo Switch and PC?
Yes, Brawlhalla has cross-platform compatibility between Nintendo Switch and PC. It will provide a way for Switch and PC players to compete against each other in Brawlhalla.
Brawlhalla has done a lot to encourage the growth of its community, and it has done one final thing by introducing cross-platform capability! This allows players on any platform to play together without having to worry about their hardware.
Is Brawlhalla Cross-Platform Xbox One and PS4/PS5?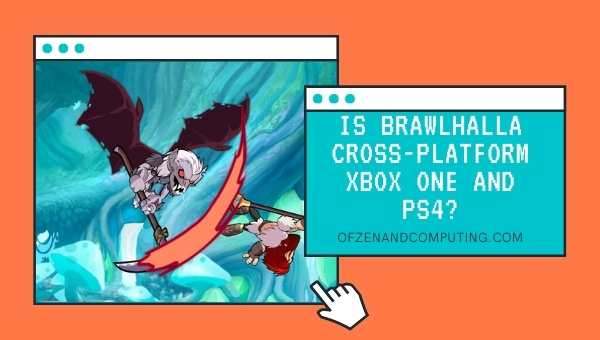 The answer to that is a yes. Xbox One and PS4/PS5 are cross-platform compatible in Brawlhalla. So, you could be playing this game using your Xbox One, and your friend could be using PS4, and still, you will be able to play together.
Without a doubt, with Brawlhalla's high skill ceiling, competitive nature, and esports scene, this game has something for everyone.
Is Brawlhalla Cross-Platform Android and PC?
Again a yes, Brawlhalla is cross-platform between Android and PC. This will enable the player using either of these devices ( Android or PC) to participate in a game together.
The developers are passionate about providing their gamers with an excellent gaming experience, as evident in all they have provided us with so far. So get your friends together and start playing Brawlhalla today!
Is Brawlhalla Cross-Platform PS4 and PS5?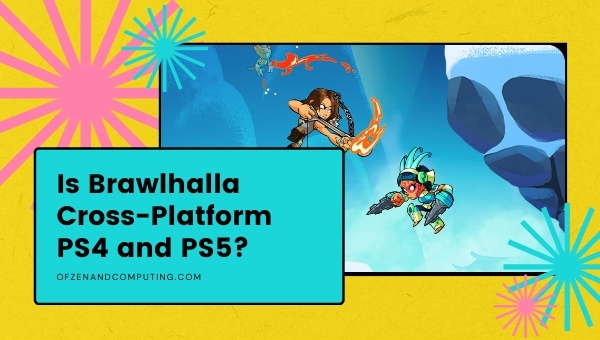 Yes, Brawlhalla supports cross-play between PlayStation 4 and the next-generation PlayStation 5.
This is good news considering that both platforms are prevalent among gamers worldwide, which means that there will be more players to choose from.
Is Brawlhalla Cross-Platform PC and Xbox One?
Yes, Brawlhalla is cross-platform compatible between PC and Xbox One. This means that the players from both platforms can play together without any issue. So, if you are using a PC to play Brawhalla, you will also be able to match with Xbox One players.
Brawlhalla is available on a large number of platforms, so everyone, regardless of platform, should be able to play this game with their buddies.
Also Check: Is Need For Speed Heat Cross-Platform in 2023? 
Frequently Asked Questions
1. What is fighting or versus fighting video game?
Fighting games are a type of video game in which the player controls an on-screen character and participates in close combat with another player. These characters tend to be of equal power and fight one on one. The players can grapple, block or counter-attack to defend themself or attack their opponents in such games.
2. What are multiplayer games?
Multiplayer games are video games that can have more than one player at once so everyone can play simultaneously. This allows players to work together against other groups or individuals who may be playing online too. This term includes any games played over the internet or LANs which allow multiplayer game modes.
3. Does Brawlhalla provide a multiplayer mode?
Yes, Brawlhalla has a multiplayer mode. In this, you can pair up with your friends or strangers to compete against AI or real people who you might match within the course of playing.
4. What is cross-progression? Does Brawhalla provide cross-progression?
Cross-progression, also known as cross-saves, enables players to carry their progress from one platform (e.g. PS4) to another (e.g. PS5). Cross-progression is a handy feature, and Brawlhalla provides it. So, you can choose whichever device to play this game. If you switch platforms, you can take along your progress to that platform.
5. How popular is Brawlhalla as a competitive Esport title?
Brawlhalla has been slowly gaining momentum as an esports title since 2015 when it first had its debut. It's still not nearly as popular as many other major esport games such as LoL or CS GO. Still, there is very little doubt that the game has a large and dedicated player base.
6. Does Brawhalla have cross-generation?
Yes, Brawlhalla is cross-generation. This means that players from different generations can play together in a single game.
7. Why are cross-platform games important?
Cross-platform games are important because they allow players to connect with each other regardless of the platform they are using. This is significant because it breaks down barriers between different groups of gamers and allows for a more inclusive experience.
8. If a game is not cross-platform, does that mean it won't be as good?
No, a game not being cross-platform does not mean that it won't be as good. There are many reasons why a game might not be cross-platform. For example, some developers may choose to focus on a specific platform.
9. If a game is cross-platform, does that mean it will be cross-generation?
No, a game being cross-platform does not mean that it will be cross-generation. The two concepts are separate. Cross-platform just means that the game can be played across more than one type of platform. Cross-generation means that the game can be played between players of different generations.
Check More: Is The Crew 2 Cross-Platform in 2023?
Conclusion
Brawlhalla is a very welcoming and inviting community. They always make newcomers feel welcome and encourage them to get involved with the game at any level that they want.
Being able to play Brawlhalla with your friends regardless of what platform they're on makes playing more fun since technical barriers won't separate you. So, if you haven't already played this game, then this is your sign to pick up the nearest Brawlhalla supportive platform and start playing.
This also brings us to the end of this article. That will be all for "Is Brawlhalla cross-platform in 2023?". Keep visiting for more such content.