Today's gaming market is driven by the introduction of new technology, which allows interaction among gamers regardless of the platform they are using at the time.
Due to cross-platform gaming, it is possible for players on different platforms to interact in real-time through the power of internet protocol and its accessibility.
Warface is one of the know games, and if you are here, then you are already wondering, "Is Warface cross-platform in 2023?" We have got an answer to that question in this blog post. But first, for those who don't know, let's get an idea of cross-platform gaming.
If a game has cross-platform functionality, then it means that players can play this game together even if they use different gaming hardware. Say you could be using Xbox One, and someone else could be playing on Switch; still, you will be able to compete against each other if the game offers cross-play.
Also Useful: Is For Honor Cross-Platform in 2023?
Warface - A Quick Introduction
Warface is an online first-person shooter video game, and it is free-to-play. It was developed by Crytek Kiev and published by My.com. It was released in 2013 and has since stuck around thanks to its appeal.
From its initial release on Microsoft Windows, until 2020 developers have introduced it on platforms like PS4 and Xbox One, and on Nintendo Switch was a recent release.
The gameplay of Warface revolves around the player working through levels and shooting enemies. From the options like Rifleman, Engineer, Sniper, SED, and Medic, a player can choose to be anything. All these characters possess individual features that will help the player in surviving.
As the player will progress through different levels, they will gain Warface Dollars, Vendor Points, and Experience Points. Players will be able to use these points to purchase new weapons and equipment for their character.
This game has maintained its position when it comes to online multiplayer games. Now that we have an understanding of what this game is about let's move on to discussing if it is cross-platform or not.
Is Warface Cross-Platform in 2023?
Yes, Warface is cross-platform compatible in 2023, but only partially. Partially because owing to an update, cross-play for Warface has only been provided for console owners. This means that only gamers who use Nintendo Switch, Xbox One, or PS4/PS5 will be able to play together.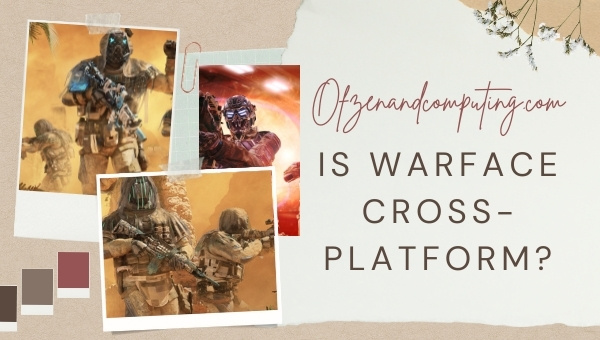 According to the developers, it is because of technical limitations that PC and android users have not been included in this change. Some assume that PC owners have an advantage over console owners because of the difference in the input devices.
Anyway, it is good news for console owners. Previously, cross-play in Warface wasn't available at all, but now more than 22 million gamers have been shifted to the same server.
There are many advantages of adding cross-platform functionality to the game, such as:
Players will not need to spend money on multiple games, nor will they need to spend time learning how to play new versions of the game on every other platform.
Players get to enjoy Warface with more people around the world. They will be able to play with their friends who are on the console.
Players can organize tournaments because cross-play accumulates a number of players from different platforms.
Warface is ranked as one of the top FPS games today, and it will be made more famous by allowing players from different platforms to play together.
As for developers, they will be able to hold on to the player base that otherwise would have left because of hardware barriers.
Still, if cross-play in Warface has been introduced for console players, then there is also a possibility of it being made available to PC gamers in the future.
Also Related: Is Vigor Cross-Platform in 2023?
Is Warface Cross-Platform Xbox One and PS4/PS5?
Yes, Warface is cross-platform between Xbox One and PS4 or PS5. This means that if you play using Xbox One and your mate uses PS4 for the same game, then both of you will be able to play together.
This is only a recent addition; Warface did not support cross-platform gaming before.
Is Warface Cross-Platform Nintendo Switch and Xbox One?
Yes! Warface is cross-platform between Nintendo Switch and Xbox One. This is a helpful factor, as it will enable you and your friend to play together even if you guys use different hardware for playing.
So, you could be using Switch, and some other gamer could be using Xbox One to play Warface, yet you will be able to match together.
Is Warface Cross-Platform PC and PS4/PS5?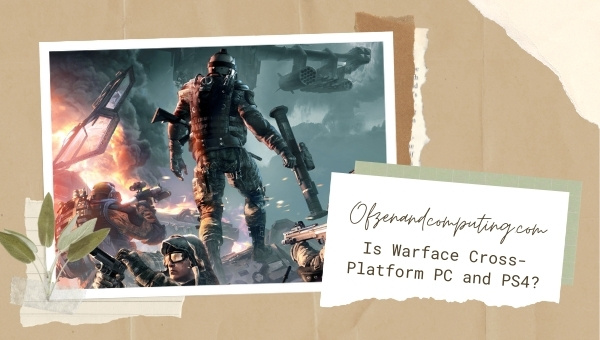 No, Warface is not cross-platform between PC and PS4/PS5. This means that it is not possible for you and your mate to play together if one of you owns a PC and another one has PS4. To compete together, both of you will need the same hardware.
This is because PC wasn't included in the recent update. Only the console ecosystem was covered under cross-platform functionality.
Is Warface Cross-Platform PS4 and Xbox One?
Yes, Warface is cross-platform between PS4 and Xbox One. This is possible, all thanks to the recent update. So, no matter if you own PS4 and another guy has Xbox One, you both will still be able to compete together in Warface.
Let's not forget the voice and text chat feature, which will let you communicate across the platform even while you are playing.
Also Check: Is Risk of Rain 2 Cross-Platform in 2023?
Frequently Asked Questions
1. Where can I play Warface? Which of these platforms offer cross-play?
Warface is currently available on PS4, Xbox One, Nintendo Switch, Android, PC, and Xbox 360. Contributing to the recent update, Warface offers cross-play across all console hardware that supports the game. So, Xbox One, PS4, and Switch players will able to able to compete together.
2. What is cross-progression?
Cross-progression is a feature that enables you to carry your progression from one platform to another. For example, if you unlock a certain level or feature of a game on a PC, then you will be able to continue from the same level on another gaming device as well.
3. Does Warface offer cross-progression?
As of now, Warface does not offer cross-progression. According to the developers, the technical limitations of the game are to be blamed for it. Also, no claims have been made by the team about introducing cross-progression in Warface. So, maybe just stick to one platform if you don't want to unlock the same level again and again.
4. How do enable cross-play on Warface?
You will just have to update the game, and cross-play will be enabled by default.
If that does not happen, then you can manually enable or disable cross-platform functionality from the settings.
5. Does Warface offer cross-generation?
Yes, Warface does offer cross-generation. This means that you will be able to play with those who own the game on different generation consoles. For example, PS4 players can play with PS5 gamers.
6. Why do players want cross-play?
Cross-play has become a common feature in many multiplayer games. The primary reason for its integration is to make it easy for players to connect with their friends who might be using a different platform. So, if you want to play with your mate, then cross-play will let you do so without any hassle.
7. Are there any disadvantages of cross-play?
The only disadvantage of cross-play is that it can give an advantage to those who use a keyboard and mouse over those who use a controller. This is because it is easy to aim using a keyboard and mouse then using a controller.
Check More: Is Farming Simulator 19 Cross-Platform in 2023?
Conclusion
Warface is a free-to-play video game that offers cross-platform functionality to console players. The latest update added the ability for Xbox, Switch, and PlayStation users to battle against each other in multiplayer games without any restrictions, which is excellent news for gamers who own consoles.
That will be all for "Is Warface cross-platform in 2023?". If you have any questions about this new development or want more information on how it works, we're happy to answer anything you might be wondering!