Roblox is a popular online game that allows players to create and share their own virtual worlds. The game has a wide range of features, including user-created content, achievements, and leaderboards. It also offers a unique social experience, allowing players to chat and interact with one another. In this blog post, we'll discuss Jingle Bell Rock Roblox ID codes.
Jingle Bell Rock is a popular song. The song has been covered by many artists over the years, and it remains a Christmas classic. This song has been used in several games over the years. The catchy melody and simple lyrics are easy to sing along to, making it a popular choice for holiday parties and gatherings. The song is also popular among Roblox users.
Music is a powerful tool that can be used to invoke emotion, convey meaning, and bring people together. It can transcend language barriers and connect people from all walks of life. Music can also be used as a form of therapy. Whether you're listening to your favorite song on the radio or watching a live performance, music has the power to make you feel alive.
Also Useful: 9400+ Roblox Music Codes (2022)
What is Jingle Bell Rock Roblox ID Code?
Jingle Bell Rock is a Christmas song that was written by Joseph Carleton Beal and James Ross Boothe. The song was first recorded by Bobby Helms in 1957, and it has become a holiday staple in the years since.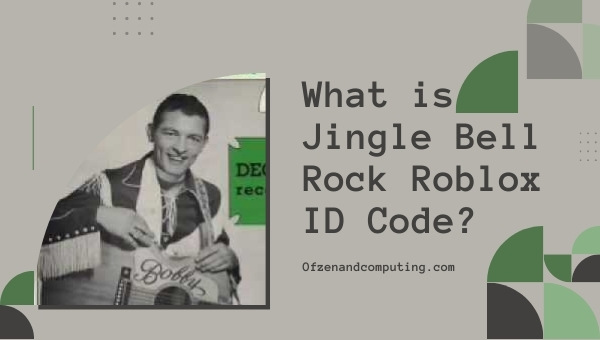 Jingle Bell Rock is notable for its simple, catchy melody and its lyrics, which reference several Christmas traditions, including jingle bells, Santa Claus, and sleigh rides.
Jingle Bell Rock Roblox ID code is a code that is used to add this song on Roblox. In addition to its appearances in games, Jingle Bell Rock has also been used as background music in numerous television commercials and movies. Its catchy tune and festive lyrics make it a perfect fit for the holiday season.
Jingle Bell Rock Roblox ID Codes List (2022)
The right background music can make all the difference in a gaming experience. It can set the tone for the game, provide clues about the game world, and create an atmosphere that immerses players in the action. While some games rely on silence or ambient noise to create suspense, others use an eclectic mix of music to keep players engaged.
In this area, we'll give you a list of Roblox ID codes for Jingle Bell Rock songs so you can use them in your Roblox games.
| | |
| --- | --- |
| Song (Version) | Roblox ID Code |
| Jingle Bell Rock Remix | 1190746274 |
| Jingle Bell Rock | 137421156 |
| Mean Girls - Jingle Bell Rock | 228533983 |
| Jingle Bells | 1845570220 |
| Jingle Bell Rock - Cover By Donald Trump | 2558539676 |
| Jingle Bell Rock (1957) | 4471738651 |
| Jingle Bell Rock Remix (2) | 2644338409 |
| The Ventures - Jingle Bell Rock | 5910281263 |
| Jingle BELL rock B FD I | 6106129936 |
| Flamingo Sings Jingle Bell Rock | 6126786203 |
| Flamingo Sings Jingle Bell Rock (2) | 6127174276 |
Also Related: Barbie Girl Roblox ID Codes (2022)
How to Use Jingle Bell Rock Roblox Song ID?
Background music in games has come a long way since the early days of bleeps and bloops. Today, game developers work with composers to create dynamic soundtracks that can enhance the player's experience. The right piece of music can create a sense of tension during a battle scene or generate a feeling of triumph when the player finally defeats a difficult enemy.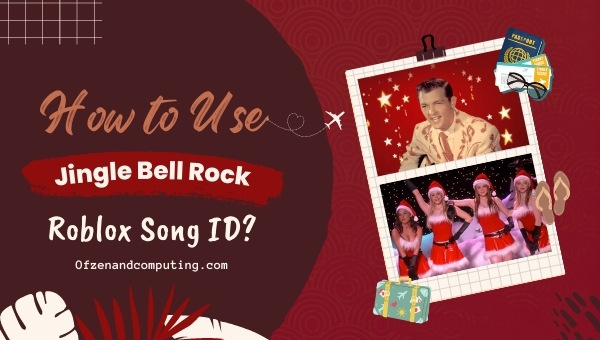 In some cases, the music is even used to convey plot information, such as a character's emotional state. As background music has become more sophisticated, it has become an essential tool for creating an immersive gaming experience. With the right soundtrack, players can feel like they are truly part of the game world.
If you want to play this song in Roblox, then follow the steps given below:
First of all, sign up on Roblox.
After that open the game on your device and make sure the game's Boombox feature is switched on.
Simply type the Roblox ID for the song "Jingle Bell Rock" into the Boombox window.
Finally, click on the enter button.
Now the song will be added to your game, and you can enjoy the song.
Why do Robloxians Use Jingle Bell Rock Roblox Music ID?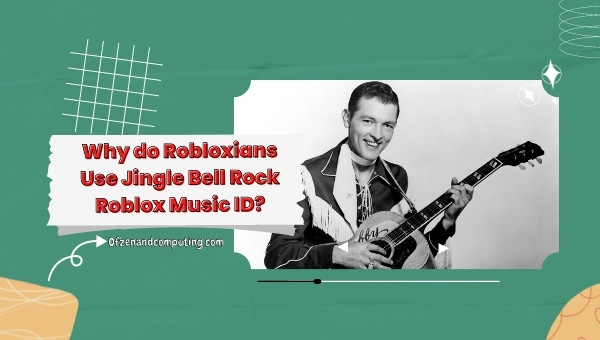 Jingle Bell Rock is a popular Robloxian holiday song that is often used in games and other applications. The song has a catchy beat and is easy to dance to, making it a popular choice for Robloxians. Additionally, the lyrics are appropriate for the holiday season and reflect the spirit of giving and spending time with family and friends.
There are many reasons why Robloxians use Jingle Bell Rock music in their game. First, the song is upbeat and cheerful, which helps to create a festive atmosphere. Second, the lyrics are easy to remember, making it easy for players to sing along. Third, the song is recognizable, which can help to attract new players to the game.
Also Check: 7 Rings Roblox ID Codes (2022)
Final Words
Now you can easily add this song to your game by using the Jingle Bell Rock Roblox ID codes that we have provided in this blog post. We hope you find this information helpful and enjoy playing your favorite songs on Roblox.
Please feel free to leave a remark if you have any queries or ideas below. We would be delighted to hear from you. Please let your friends and relatives know about this post if you like it.
Thanks for reading!