Are you a die-hard fan of Sims 4? then I am 100% sure that you will like to read this article. Sims 4 is one of the best single-player games of the 21st century. It is a life simulation game in which it offers you to create a character known as a sim and control their life. For a betting lifestyle, it offers you a house, which you have to adjust according to you. You can move the objects according to your requirement. As, the title says, here I am going to discuss Sims 4 cheats move objects anywhere. Hoping you will like to read them. So, let's start our topic with some basic information.
Sims 4 is a single-player game which is very popular, as it is related to our daily lifestyle. It was launched in the year 2014 for Microsoft Windows. After that, in 2015, the macOS version got launched, and then in 2017, for PlayStation and Xbox as well. By 2020, there are a total of 20 million unique users recorded by Sims 4. In today's article, I am going to guide one of its features i.e., Sims 4 moving objects cheats. So. read the full article with full concentration.
Do you know that you can enlarge an object in sims 4? If no, then don't worry. In the next section, I will guide you on how to enlarge an object in Sims 4 easily. Read it carefully.
Also Useful: Sims 4 Toddler Cheats Codes (2021)
Sims 4: Enlarging An Object
Are you going to decorate your house in Sims 4? If yes, then sims 4 offers you a feature, by which you can enlarge an object. This feature is going to be very helpful for you in decorating your house. You don't need to use any Sims 4 cheats for enlarging an object. You just have to use a shortcut key and enlarging an object is not a big deal.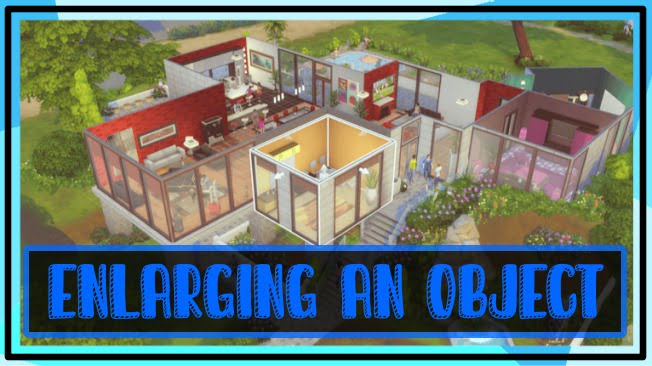 Go to the object and pick it
Then press the ] button and you will see that the object started enlarging.
Press this button until you get the required size.
Now, if you enlarge an item, then they didn't come to their original size on their own. You have to pick the item and then press the [ button until you get the original size.
Note: Sims 4 doesn't allow enlarging features to all objects such as mirrors and the hole in the windows.
Sims 4 Cheats Move Objects Anywhere
At the time of building or decorating a house in Sims 4, the sims 4 cheats move objects is the most used cheat. This cheat will help you in placing objects closer. Most of the sims 4 users use this cheat for combining two pieces of furniture into one. For example, if you combine two unabashed sofas at right angles to each other, make a nice corner lounge, or you can also join two tables to make one large table.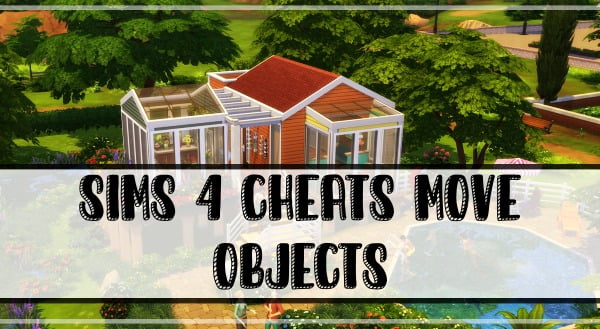 Now, to activate the sims 4 move objects cheats, type bb.moveobjects on in the cheats console, and when your work is done type the cheat again to deactivate it.
When the sims 4 move objects cheat is activated, you can also adjust the height at which something sits. You just have to pick up the item and press the 9 key, every time you press the key, the item will be raised a little. 
Also Related: Sims 4 Skill Cheats, Sims 4 Vampire Cheats
Sims 4: Show Hidden Objects
Hidden objects are the items that we didn't buy yet. By using some sims 4 cheats, we can use these hidden items. This cheat lets you select many items that you didn't buy yet and the items are very useful in normal daily life. Now, first of all, check whether your cheats are activated or not, by following the steps given below as guided: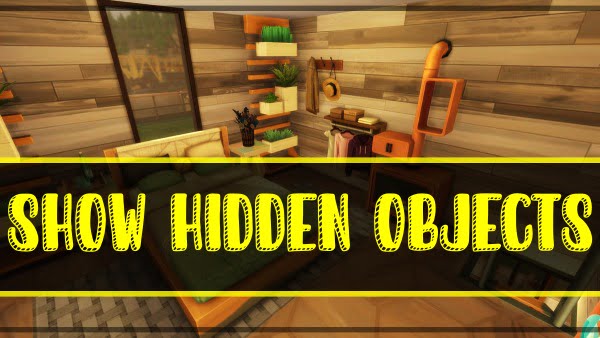 Open your game and then use shortcut keys to open the command console.

For Microsoft Windows: Press Ctrl + Shift + Alt
For MacOS: Press Ctrl + Shift + Alt
For PS4: Press all the four shoulder buttons
For Xbox One: Press all the four shoulder buttons

Now, type "testingcheats true" and hit the enter button.
Now, when you see cheats are activated, copy the code given below and paste it to the cheat console.
bb.showhiddenobjects
After that, you will get a message that your cheat is activated. Now, to deactivate this cheat, you have to exit the game as there is no other way for deactivating.
Conclusion
That's all for today. Hoping that you liked to read our article and it also became helpful for you. Hoping that you read the full article, and also got success in using sims 4 move objects cheats. If somehow, you weren't able to use this cheat, then you can comment me your issue and I will try to guide you as soon as I can.
Happy Gaming and Always Keep Smiling!