If you're a Battle Cats fan, you know that there are a lot of different cats to choose from. With so many options, it can be tough to decide which ones are the best. That's where our Battle Cats tier list comes in! So whether you're just starting out in the game or you're looking to make a new team, this blog post is for you!
The Battle Cats tier list is an easy way to see which uber cats are the best in Battle Cats. It is a tower defense game where you have to defend your base from invading enemies by using different types of cats.
The tier list for Battle Cats can help you decide which ones are the best for your situation and make sure that they fit in with your strategy. If you want to improve your experience, then this tier list would turn out to be very useful for you.
Battle Cats - A Quick Introduction
Released in November 2012, Battle Cats was published and developed by PONOS. It is a free-to-play strategy game for iOS and Android platforms that has players summoning cats to do battle against waves of enemies.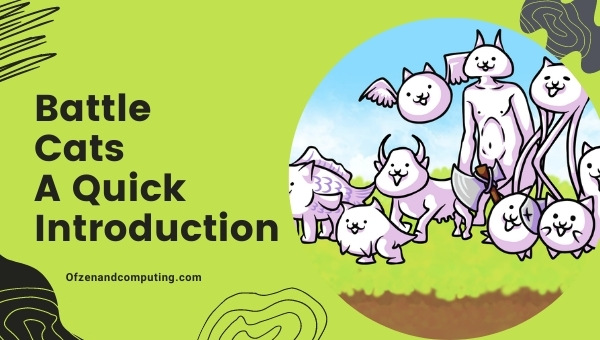 The objective of the Battle Cats is to defeat the enemy base before they have a chance to destroy your own. The player starts with only three cat units, which they must summon and use strategically in order to take down the various enemy types.
The gameplay of Battle Cats is simple but addictive, and the game has been downloaded over 100 million times. It is a unique and engaging game that has something for everyone. It is also one of the most popular games on Twitch, with over 100k viewers at any given time.
There are dozens of different cats available in Battle Cats, each with its own unique abilities and stats.
Battle Cats Tier List (2022): All Uber Rare Cats
Battle Cats is one of the most interesting games to play. A lot of people like Battle Cats because it has amazing graphics and gameplay.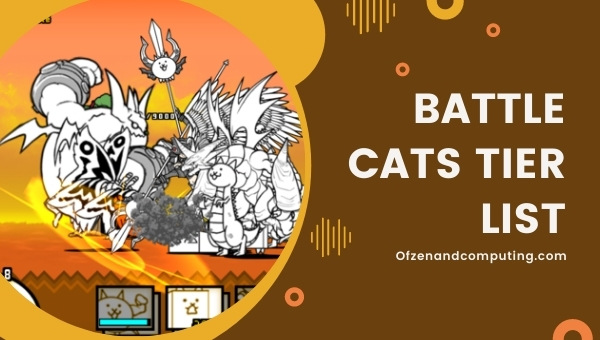 But you may be asking yourself, "What kind of cats are the best?" Well, there are many different types of Battle Cat but they all have their own unique abilities. That is where the Battle Cats tier list comes into the picture.
In this Battle Cats tier list, we are going to take a look at the different uber rare cats and rank them according to their abilities. There are many benefits of a Battle Cats tier list, including:
Firstly, players can use this Battle Cats tier list to figure out which cat is the best for them.
Secondly, it can help new players decide which cats to focus on unlocking and leveling up.
Thirdly, it will give you an idea of how each cat type performs against other types in battle.
Without further ado, let's get started with our Battle Cats tier list!
Battle Cats S Tier List (2022)
Battle Cats S tier list is reserved for the best and super rare cats in the game. These cats are powerful and can be used to take down enemies with ease.
Battle Cats players will want these cats because they have high attack power and defense stat as well as many other benefits like being able to do critical hits more often than not.
D'artanyan
Tecoluga
Gao
Jizo
Keiji
Togeluga
Aphrodite
Mitama
Shadow Gao
Battle Cats A Tier List (2022)
The Battle Cats A tier comprises the cats that are simply better than most other cats. These rare cats have high usage rates, and you can rely on them to do well in most situations. Although they are not as good as the battle cats in the S tier, they are still incredibly strong and can hold their own against most foes.
Yukimura
Thundia
EVA-00
Kalisa
EVA-01
Mighty Rekon Korps
Amaterasu
Catman
NekoShinji
Pai Pai
Tropical Kalisa
Baby Cat
Raiden
Battle Cats B Tier List (2022)
These cats are the ones you should use if you're just starting out. They may be weaker than some of the others, but they're still viable and can hold their own in a fight.

Megidora
Masamune
Poseidon
Hayabusa
Ice Cat
Akira
Vars
Sarukani
Mighty Drednot
Subaru
Bunny and Canard
Zeus
Cat Machine
Kamukura
Momotaro
Queen Reika
EVA-02
Gothic Mitama
Mekako
Yuletide Nurse
Urashima Taro
Kaguya
Shingen
Miyabi
Kai
Nurse Cat
Ganesha
Windy
Warlock and Pierre
Battle Cats C Tier List (2022)
The Battle Cats C tier list is a list of the below average cats in the game. These cats are not very strong and should only be used as last resort options.

Mighty Kat-A-Pult
Sakura Sonic
Ganglion
Kubiluga
Voli
Yoshimoto
Cosmo
Anubis
Spooky Thundia
Mighty Thermae
Trickster Himeyuri
REI
Midsummer Rabbit
Seashore Kai
Saki
White Rabbit
Hallowindy
Frosty Kai
Sodom
Mola King
Kuu
Santa Kuu
Holy Coppermine
NERV Moon
Kenshin
Asiluga
Dioramos
Wolfchild Deale
Cat Clan Heroes
Graveflower Verbena
Coppermine
Lilith Cat
Nekoluga
Balaluga
Bora
Mighty Bomburr
Aer
Demon Cat
Sea Maiden Ruri
Mizli
Springtime Kenshin
Twinstars
Kachi-Kachi
Paladin
Battle Cats D Tier List (2022)
The Battle Cats D tier list is for the weaker cats. These are cats that you should only use if there's no other option.

general morden
jupiter king
Nobunaga Unplaced -New Dark Hero
huge hermit
HI-DO
mobius
Frequently Asked Questions
1. Is Battle Cats worth playing?
Yes, Battle Cats is a great game that you can enjoy and play with your friends. It has so many cats to unlock and it also contains fun levels for you to complete. Battle Cats also has an amazing art style that makes the game really fun for people of all ages to play.
2. What is a tier list?
A tier list is a ranking that shows the best items, characters, or in Battle Cats case cats out of a group. The Battle Cats tier list ranks all cats from S rank which means they are the best cats to play with and D-rank which means these cats are bad and you should stay away from them.
3. Why is the S tier the strongest?
Battle Cats start out with a base strength and the higher the tier it is in Battle Cats, the characters will have health and can do more damage to enemies. S-tier rare cats are really strong which means they are hard to beat or kill by other cat units.
4. How often is the Battle Cats tier list updated?
Battle Cats tier list is updated every week so it can keep up to date with the new cats that are released.
5. How accurate is the tier list for Battle Cats?
Battle Cats tier list is accurate but it may not be 100% accurate. If you think a cat's rank should be changed, feel free to let us know in the comments below and we will take your suggestion into account!
6. Which tier should I don't pick?
You should avoid picking the D-tier because these are the worst cats in the game and they will not help you win battles. If you are just starting out, you should focus on unlocking and leveling up the Battle Cats in the S and A tiers as they are much stronger than the D-tier cats.
7. Who made the Battle Cats tier list?
This tier list for Battle Cats was made by professional gamers and Battle Cats experts. They put a lot of time and effort into making sure that this tier list is as accurate as possible.
8. Is using upper-tier Battle Cats the only way to win?
No, you can still win without using upper-tier Battle Cats. However, it will be much harder to win if you don't have any strong Battle Cats on your team. It is always a good idea to mix and match different types of Battle Cats so you can have a well-rounded team.
Final Words
The Battle Cats tier list is a great way to figure out which cats are the best for your needs. Whether you're looking for powerful units or cute and cuddly companions, there's sure to be a cat that suits your play style. Keep in mind, though, that each unit has its own strengths and weaknesses, so it's important to choose wisely.
Thanks for reading! Be sure to check back soon for more tier list content.