A daily agenda is an excellent tool to use in order to get things done. This download-able daily agenda template comes in two flavors: simple and complex. The simple daily agenda template is just a full page schedule of appointments. The complex daily agenda template has 3 features: a schedule of appointments, a to-do list and an area for writing notes.
Each agenda has two downloads: an MS Word file which you can edit on your computer, and a PDF file which you can print and fill out by hand.
Simple Daily Agenda Template
This template is for those of you who want a simple worksheet to keep track of your daily appointments. It's a one-page template with a table for filling in appointment details. The times are filled in for you, with plenty of room to make your notes.
Here's a screenshot: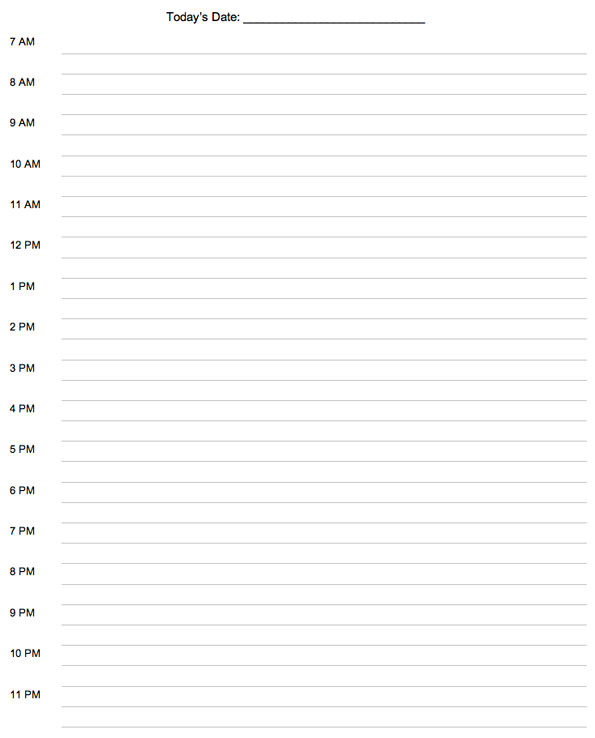 Complex Daily Agenda
This version of the daily agenda has a few more features in addition to the schedule of appointments: a to-do list and an area to write notes. If you are a student, the notes area is a good place to write down homework assignments.
Here's a screenshot: