DISCONNECTED: Failed to connect to the Game. (ID=17: Connection attempt failed) (Roblox Error Code 279) Why is Roblox not letting me join any games? Is my account got banned as it displays error code 279 in Roblox? If your query for the visit is from these questions, you don't need to worry more now, as you are currently on the right destination, where you will get full details about Roblox error code 279.
ROBLOX, the word that comes first when there is a conversation about gaming platform or game creator. As it gets popularised among 200 countries just because of its availability. As one can easily install this in any platform, whether it is mobile (Android/IOS), computer, laptops, MAC devices, etc. Its Alexa rank is #91 throughout the world. As Roblox is a vast or massive game, its popularity is among both the genders, as 40% of the users are females.
In this article we will discuss, Roblox error code 279 in which we will find what Roblox error code 279 is, what are the causes of error code 279 in Roblox and How to fix the error code 279 in Roblox by performing some simple steps. If the error code is different you can also check Roblox error code 267 and Roblox error code 277.
What Does Roblox Error Code 279 Mean?
Roblox Error Code 279 id=17 is an error of connection problem that means that something is interfering with it and blocking it to load. In which you can't connect with the game server.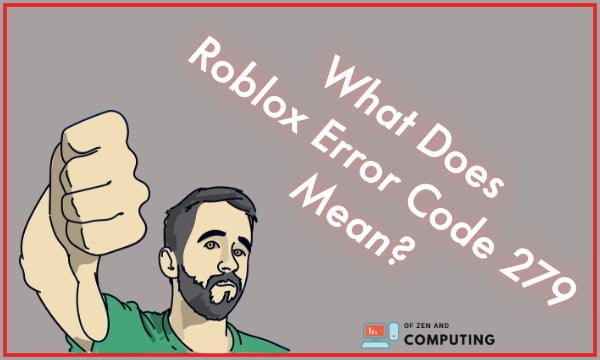 The universal message that everyone got when they failed to load the Game is texts as DISCONNECTED: Failed to connect with the Game. (ID=17: Connection attempt failed.) (Error Code 279)
It is the most common and random error issue viewed by the Roblox players when the game is unable to start loading or takes more time than it usually takes to load.
Also Useful: Good & Funny Fortnite Names
Why Roblox Error Code 279 Occurs
1. Slow Internet Connection
If you have a slow internet connection with a low bandwidth rate or even an abnormal wireless connection, you will face this problem and the window displaying "DISCONNECTED: Failed to connect with the Game. (ID=17: Connection attempt failed.) (Error Code 279)".
2. Massive Game
As said in the first paragraph, Roblox is a massive game with a big map and if you are playing it with a slow internet connection, then it will display you Error Code 279 Roblox. But you can deal with this problem by using the best VPN and Fast network connection.
3. Empty Game
If the necessary element of the Game is missing from somewhere or a mistake of nothing stuff provided by the game creator is also the cause of Error Code 279 in Roblox. This (empty game issue) can be recognized if the game takes too much time for loading. So at that time, just leave that game and report it so that if any other user opens that game, he/she can be notified. Later try to play some other game; don't waste your time there anymore.
Now the Reasons are discussed, and the query arising in your mind is about how to fix Roblox error code 279? and is this error code 279 Roblox can be solved? Don't worry, you can quickly fix this error by reading the steps carefully, mentioned in the next section of the article.
Also Useful: Best Gaming Laptops Under $2000 (2020)
How to Fix Error Code 279 in Roblox?
As a Gamer, I can understand how irritating it is, when you want to play a game, but unfortunately, an error occurs and all your mood gets down just because of the Roblox error code 279.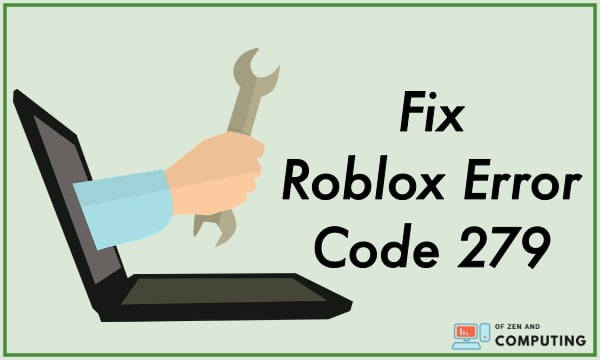 But now, drop all your worries as I recommend you to follow these simple steps carefully to fix error code 279 in Roblox. 
You should perform each step as all steps are essential, so don't leave or jump any steps because if you miss any of them, the error may not be solved, so it is better to perform all the steps carefully.
So, here are the steps to fix Roblox error code 279 id=17:
1. Use a Trusted Browser
I always recommend using a trusted browser while playing games on Roblox. In my opinion, Google Chrome is the best browser that you can set as default, as it is the most trusted browser across the world. If you are using an untrusted browser, then you might get the Error code 279 in Roblox.
2. Update Your Web Browser
Make sure that your browser is up-to-date. You should regularly check about an update as if the browser is outdated, then the results are often not perfect and can cause for Roblox Error Code 279.
3. Windows Firewall
As in the last section, we have discussed that Window Firewall is the main reason for the message showing Roblox error code 279. So, if you want to fix error code 279 in Roblox, you have to turn off Windows Firewall from the setting manually and then try to start the Roblox game again.
You should follow these recommended easy steps to turn off the Windows Firewall:
Click on the search button and type Windows Defender Firewall.
Turn off the Window Defender Firewall from the Turn Windows Defender Firewall on or off switch present on the right side of the panel.
Go back.
Now restart your system.
Now Open games on Roblox and start playing.
4. Disable Browser Extensions (Ad-Blockers)
As you know, the ads are the primary source of income for the websites, so Roblox also adds ads, and due to some Ad-Blockers, you might not play games normally. So, before starting the app, you should be sure to disable the browsers extensions so that you can play comfortably without any disturbance.    
5. Reset Internet Settings
If all the settings applied to the Roblox get reset, then the problem can be fixed as all the settings from which the issue of error code 279 Roblox has occurred will be deleted completely.
You can delete or Reset the internet settings by performing these simple steps:
Open your default Browser (as suggested Google Chrome).
Open internet settings by clicking on the three-dotted button.
Open the advanced settings.
Click on the reset button present.
Now, close the browser completely.
Try to play Games in Roblox again and check whether the issue of Roblox error code 279 is solved.
6. Open Appropriate Ports
The cause of getting Error code 279 can be an appropriate range of ports are not open in your network.
Simple steps that you should follow to fix this issue:
Open Router Control Panel.
Login as Administration to your Router Panel.
Now, go to the port forwarding category.
Add your IP address.
After this, enter 49152-65535 port ranges and select UDP as the protocol.
After this, you have to restart your PC or Laptop.
Now open games in Roblox and check whether the issue of error code 279 in Roblox is fixed or not.
7. Disable Antivirus
Antivirus like Avast Anti-virus can't permit you to play certain games. So, you have to see whether the antivirus is disabled or not, otherwise, it could be the main reason for error Code 279 Roblox. There are two options for disabling the antivirus: temporary disabled or the other one is for the permanent disable. Now, the choice is yours as what you want to do. After doing this step, recheck the Roblox's whether the issue of Roblox error code 279 is solved.
Why Do I See "DISCONNECTED: failed to connect to the game ID=17" Error Code 279?
As I told earlier that this error is seen because of some interference and blocking, in the last section of the article. Sometimes "Connection attempt failure error 17" message can also be seen. So you should now have to see which of the following reason is associated with your problem.
When users internet blocks the Roblox server from loading and,
When a user tries to re-join the same server before Roblox disconnects you from the previous site.
Now I am not going to startle you, but if your reason is number 2, then it might be a negative point for you that your all Files related to your Game can get eliminated from the server because of losing the game process.
Conclusion
After reading the full article with full concentration, one can quickly deal with the Roblox Error Code 279.
As a gamer, I can feel the irritation you get after seeing this Error Code 279 in Roblox, but now I hope that all your questions and doubts are cleared after reading this article. Happy Gaming.