Roblox is an extremely immersive game that offers a lot of features to a player. However, sometimes the game can malfunction and display error messages like "The game is currently not available, Try Again Later?", and close on the confirmation of the prompt.
This problem is also known as Roblox error code 517 which fortunately has several workarounds. This article will help you continue enjoying your Roblox experience and solve the problem forever using three different ways.
What is Roblox Error Code 517?
Also termed as "Join Error" by several discussion participants on Roblox forums, this error occurs when a player attempts to join a game that is about to get deleted realty soon. Additionally, it can also appear from games that you've recently disconnected from with the error code 517.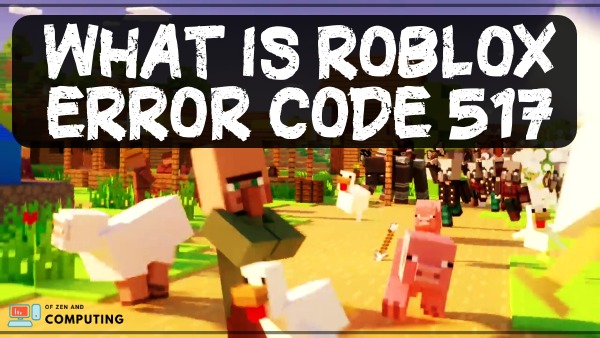 Therefore, it's better to state that this error is a server-side problem that you may encounter during your gameplay sessions because of the request and responses you send and receive to the game servers. This error can be easily fixed using some minor tweaks.
Also Useful: How to Fix Roblox Error Code 279
Why Does Roblox Error Code 517 Occur?
Although this error has no specified causes, it can appear occasionally as a reason for certain changes in the game files or the server. Here's a list of some of the most common reasons that users have reported as a reason for the Roblox error code 517: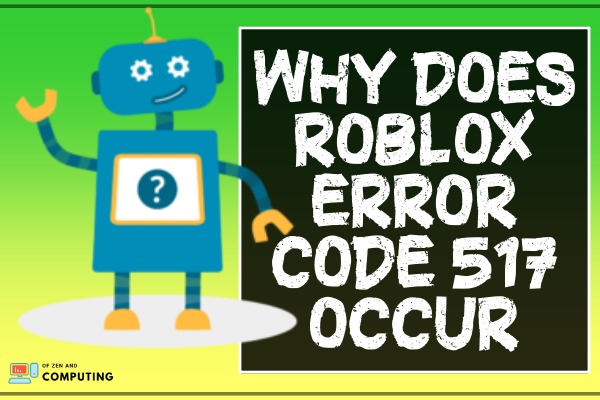 1. Being Kicked Out
If this error is occurring for you on a particular game, there's a high likelihood that you might be kicked out of the server. As Roblox provides several security features to maintain fair gameplay, you may not be able to join that particular server for a while or forever.
2. Bugs and Glitches
As a reason for any recent updates, your game might be facing some bugs that result in the Roblox error code 517 pops up. Moreover, there can also be a possibility that your flash player is outdated and requires to be updated for mitigating the bugs and glitches that occur during the game.
3. Blank Game
In case the game you are trying to join has been deleted by the administrator, you surely won't be able to join the game and witness the error code 517 in Roblox. When Pokémon Brick Bronze was deleted, nearly thousands of players worldwide faced this error in Roblox.
4. Corrupt Game Files
The major reason for this error to occur very frequently during your gameplay is corrupt game files. However, it's not your installed game that is corrupt, it's the game created by the admin in which some faults are being appeared that may cause this error.
Also Related: How to Fix Roblox Error Code 277
Does Roblox Error Code 517 Occur on Mobile Too?
If your smartphone is your companion for playing Roblox, you're going to have a hard time getting rid of the Roblox error code 517. That's why it's always suggested to update your game as soon as any newer version is available on the app store of your smartphone.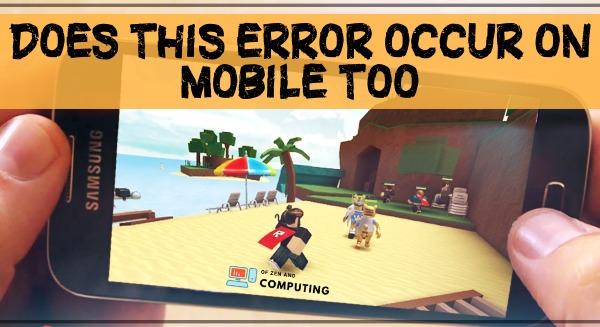 Additionally, make sure that your phone has sufficient memory and space available to allow the game resources to load properly. In case your phone doesn't have any high specs, you may consider playing some kind of low-end games.
Furthermore, when you get disconnected from a server, make sure you never try joining it at the next moment. Consider joining any other server for the time being and wait a while before rejoining the server you've been disconnected from.
How to Fix Roblox Error Code 517? (2022)
Luckily, there are several ways that you can use to solve this error in your game without much effort. Here's a quick rundown of some of the most effective methods that help you get rid of this annoying error and continue enjoying your gameplay: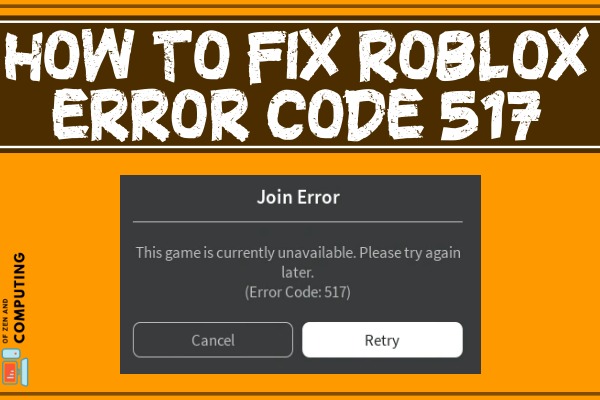 1. Disable any Active Adblockers
If you use any extensions in your chrome browser for force-stopping the ads from appearing while you surf the world wide web, then make sure that you remove it every time before you start the game of Roblox.
As Roblox is a relatively huge platform, it requires monetization to be able to keep the servers up and running. That's why when you try blocking the ads from your browser using extensions, you may not be able to join any game in Roblox.
2. Reauthorize Your Identity
If you're getting the Roblox error code 517 again and again while trying to join a game, you can consider logging out of your account and reauthorizing yourself. This may solve any session-related tweaks that can effectively help you get rid of the error.
3. Use the Windows Troubleshooter
If you've been playing this game for a while, you may already know that there are certain versions of the Windows Operating System that do not support this game at all. As the game was designed for newer versions of the Windows OS, you won't be able to play it in older versions.
Therefore, you can use the Windows Troubleshooting utility to run this game with a different runtime environment. This will most likely solve the error code 517 Roblox in your game, and you'll be able to enjoy your game once again.
4. Use a VPN Service
If you're still struggling with this error and none of the methods above seem to be working, you can try using a VPN service. This will most likely solve the problem as it will change your IP address and might route your connection through a different server. One of the most popular VPN services that you can use is Surfshark for Windows.
Also Check: How to Fix Roblox Error Code 267
Frequently Asked Questions
1. Can reinstall fix the Roblox error code 517? 
As the error is related to the server of your game, it has nothing to do with your game files. Therefore, reinstalling the game will have practically no impact on the error, and you'll still be encountering it. 
2. What's the exact meaning of error code 517 in Roblox? 
Roblox error code 517 is also known as a join error that occurs when a player tries to join a game from which he has been recently disconnected or kicked out. 
Final Words
It's extremely easy to fix the error code 517 in Roblox, and with the above-given solutions, you can certainly do it in no time. Therefore, go ahead and continue playing Roblox with your friends right away.