Minecraft is one of the best games and most popular nowadays. If you're a Minecraft player, then there's an awesome feature that will make your game experience even better: Minecraft color codes. With this cool new tool in place, you can change the appearance of your text, customize leather armor or assign team colors to use with their own custom color code for Minecraft.
If you're looking for those codes, then I have got news for you. Here, I'm going to show off the list of Minecraft color codes 2021. Now before we go directly into that list, let's take a minute and talk about some basics.
Minecraft - A Quick Introduction
Minecraft is a game everyone loves, and the name has become iconic for all gamers. Minecraft was developed by Mojang Studios in 2011, an award-winning company that's been known to make great games like "Minecraft." The best part about this game is it can be enjoyed by anyone of any age!
It's an amazing achievement for Minecraft to be inducted into the World Video Game Hall of Fame, and it was one of their greatest achievements. In 2015, Microsoft saw how popular Minecraft had become, so they purchased it with a $2.5 billion offer - that must have been great!
Minecraft is the most popular game today because of its easy accessibility across all devices. You can play Minecraft in MAC OS, Android, IOS, Raspberry Windows, and even some consoles like Xbox One or Play Station 3. What's cool about this game? It has a ton of features that you'll love to explore, such as changing colors for text or appearance with Minecraft color codes.
You'll never have to wander the internet again for those elusive Minecraft color codes. I've got them listed right in this article so you can get back in your game faster!
Also Useful: Cool Minecraft Names 2021 (Not Taken)
What Are Minecraft Color Codes?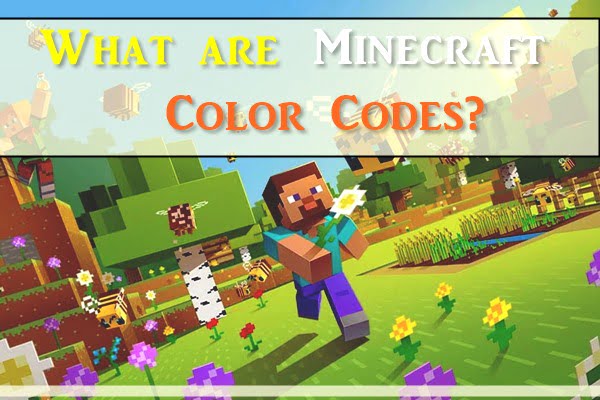 In a world where gaming and technology have dominated entertainment, Minecraft has managed to maintain its cool factor. You can customize your appearance in-game with different text colors, styles (bold or italicized), change the color of armor you wear so it matches what team/clan you're on - all after knowing Minecraft color codes. It's easy as pie: just know the 16 built-in chat colors that come standard in Minecraft.
How to Use Color Codes for Minecraft?
To use Minecraft color codes, you have to use the § symbol followed by your code. If you didn't know where to find the § symbol then don't worry I will guide you that as well.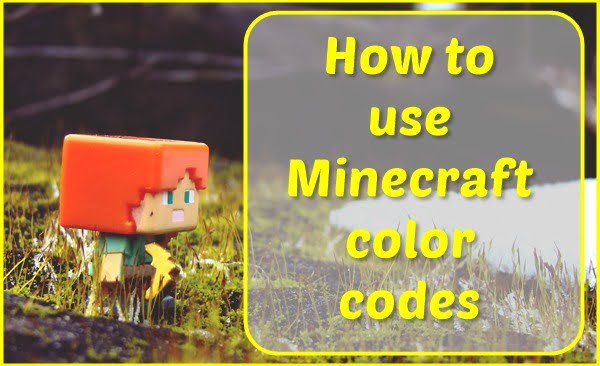 If you are using android mobile then the § symbol will be available over ABC in the number keyboard.
If you are using IOS, then you have to hold the "&" key to use the § symbol.
If you are using a PC, then press and hold the "Alt" button followed by Numpad.
Also Related: How to Allocate More RAM to Minecraft Server (2021)
List of All Minecraft Color Codes (2021)
This blog post will list all the colors available in Minecraft for players to use when they play. Players can choose from a variety of different colors, depending on their needs or desires. Some people like to have a custom color set so that they are able to stand out and be unique while playing the game. The full list of Minecraft color codes is below: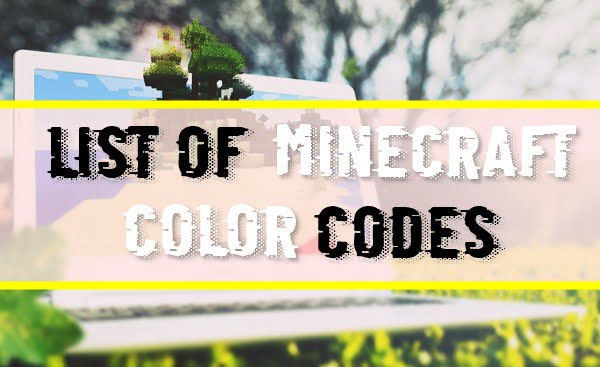 I'm sorry to have wasted your time before this section, but the previous information was also important. Here, you'll get a list of all the working Minecraft color codes that are simple-to-use and copy/paste easy!
| Color | Chat Code | MOTD Code | Hex | Decimal |
| --- | --- | --- | --- | --- |
| Black | §0 | \u00A74 | AA0000 | 11141120 |
| White | §f | \u00A7f | FFFFFF | 16777215 |
| Gray | §7 | \u00A77 | AAAAAA | 11184810 |
| Dark Gray | §8 | \u00A78 | 555555 | 5592405 |
| Red | §c | \u00A7c | FF5555 | 16733525 |
| Dark Red | §4 | \u00A74 | AA0000 | 11141120 |
| Yellow | §e | \u00A7e | FFFF55 | 16777045 |
| Gold | §6 | \u00A76 | FFAA00 | 16755200 |
| Dark Green | §2 | \u00A72 | 00AA00 | 43520 |
| Green | §a | \u00A7a | 55FF55 | 5635925 |
| Blue | §9 | \u00A79 | 5555FF | 5592575 |
| Dark Blue | §1 | \u00A71 | 0000AA | 170 |
| Aqua | §b | \u00A7b | 55FFFF | 5636095 |
| Dark Aqua | §3 | \u00A73 | 00AAAA | 43690 |
| Light Purple | §d | \u00A7d | FF55FF | 16733695 |
| Dark Purple | §5 | \u00A75 | AA00AA | 11141290 |
List of Minecraft Style Codes
Changing style is as simple as changing the color of your text. You can also change font style after changing their color, which includes bold, Italic, and many other styles. Here you will find a list that has all the Minecraft style codes for different fonts.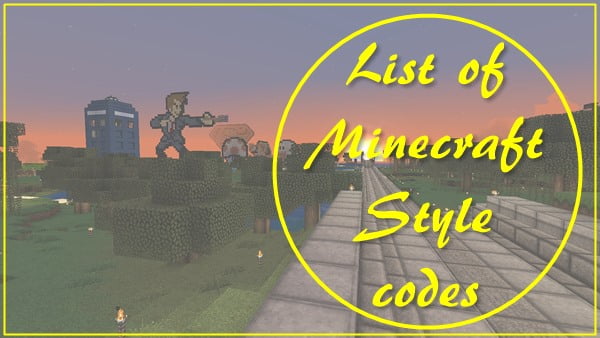 | Style | Chat code | MOTD |
| --- | --- | --- |
| Bold | §l | \u00A7l |
| Italic | §o | \u00A7o |
| Strikethrough | §m | \u00A7m |
| Underline | §n | \u00A7n |
| Obfuscated | §k | \u00A7k |
Also Check: Best Sword Enchantments Minecraft (2021)
Conclusion
Minecraft is a massive game that never seems to stop evolving. The developers keep coming up with new updates and features, which means you're always on the lookout for what's next. One way to get an edge in-game? Switching your block colors from plain old wood blocks into something more stylish by using some Minecraft color codes.
I hope that the list provided above is helpful for you and helps you successfully change your color by using those Minecraft color codes.
Happy Minecrafting!