What are Roblox Decal IDs? Or how to use them in Roblox? Or can we learn to use decal IDs for Roblox quickly? If your queries for visiting us are to know about them, then just relax, and don't worry as today in this article, I will guide you about Roblox Decal ids from scratch. After reading the full article, you can easily apply them.
What is Roblox?
Roblox is the most popular gaming platform for teenagers as it has all the features that should be in a complete gaming platform. If someone asks any individual of age group between 7 to 18 about the best gaming platform, then his or her first suggestion will always be Roblox. The reason for preferring Roblox is that it is the best gaming platform. It does not only allow users to play games but with this, it also allows them to create their own games with their imaginations. After creating the game users can share that game with their friends as well and they both can play the game with each other.
Roblox is a massive platform, and due to this its popularity is not just within its discovered county United States of America (USA) as people around 200 countries love to play games on Roblox.
In the month of august of the year 2019, Roblox recorded its data, and it is very interesting as it registered 100 million active users per month with 1 billion hours and these numbers are really huge. These numbers show how popular the Roblox is.
Roblox offers many tools to its user, and Roblox decal IDs is one of them. Today the topic is all about what is Roblox decal ids? And how to use them?
Also Useful: Roblox Robloxian Highschool Codes (2020)
What is Roblox Decal?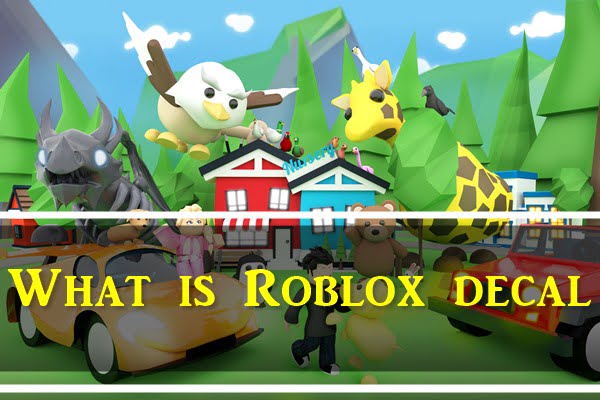 In Roblox, the decal is defined as the pictures that you can put on the bricks and other objects. You can make the decal on your system (PC or mobile phone) by using any paint software and can upload it to the Roblox by taking these simple steps:
Go to the create tab present at the top of the page.
Now search for decal and open it.
Click on the browser and select the file that you have created using paint on your system.
Click on ok and give a name to that decal.
Upload that decal.
Wait for some time for the approval.
What are Roblox Decal IDs?
As earlier said that decal is the pictures and there are some shortcuts present in Roblox for using the particular images and for pasting that picture you need an id which you have to copy and that id is known as Roblox decal ids.
How to Use Roblox Decal IDs?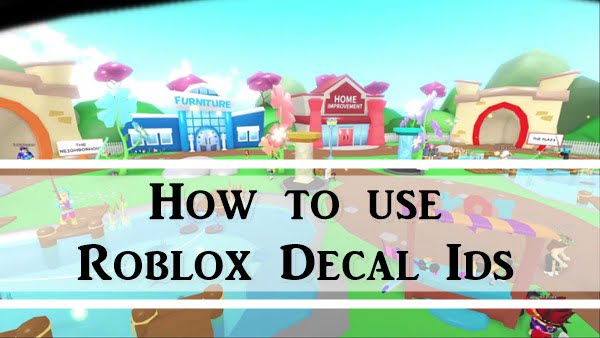 As if you are a Robloxian then you must hear about decal ids at least once, but if you don't know how to use them, then I will guide you on how to use Roblox decal ids and if you follow the given steps carefully then you can easily use them. The steps are given below:
Go to the library tab present on top.
Search for the decal option and then click on it.
Then you can type anything, the decal you want, for example, if you want a picture of John Cena then type John Cena, and then the server shows the related images.
Then copy the code and paste it to the place where you want it.
Also Related: Roblox 2 Player Superhero Tycoon Codes (2020)
All Roblox Decal IDs List (2020)
Nowhere you will get an updated list of working Roblox decal Ids, which is very helpful for you. The below list gets updated from time to time because the developers are working on it regularly and post new codes regularly. Now, copy the decal ids for Roblox and use them: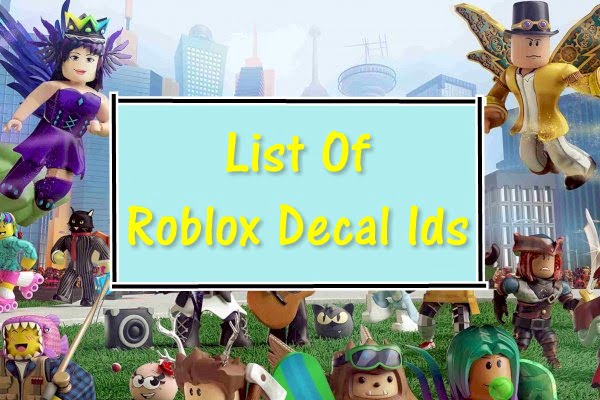 People on the beach: 7713420
Pikachu: 46059313
You Can't See Me; I'm an Invisible cat: 2483186
Zombie: 57764564
AC/DC: 12347538
Roblox logo: 80373024
Spider Tux: 1803741
Spongebob Pattern: 1234532
Universe: 1234562
Welcome to Hell Sign: 30117799
Wizard: 80373810
Lol Emoji: 24774766
Truck: 5961037
Trump: 415885550
Twitter Bird: 394647608
Wizard: 80373810
Spongebob Street Graffiti: 51812595
Super Smash Bros Brawl: 2018209
Super Sonic: 1234752
Sword Pack: 73737627
Target and Destroy: 69711222
You Can't See Me; I'm an Invisible cat: 2483186
Zombie: 57764564
Dragon: 136931266
Drake: 473973374
Finn and Jake: 80684094
Kitty: 123475161
Red Dirt Bike: 30155526
Miley Cyrus: 144685573
Monster Energy logo: 123474111
No Noobs: 1081287
Party Hat: 12345383
Angry Patrick Star: 13712924
Anime Girl: 1234538
Universe: 1234562
Welcome to Hell Sign: 30117799
Wizard: 80373810
You Can't See Me; I'm an Invisible cat: 2483186
Zombie: 57764564
Annoying Orange: 76543210
Bang!: 6013360
Blue Dude: 9876543
Universe: 1234562
Welcome to Hell Sign: 30117799
Also Check: Roblox Adopt Me Codes (2020)
Conclusion
Roblox is a massive game, and it provides many tools, and sometimes to use those tools you find some difficulties and the Roblox decal id is one of them, but this tool can be used easily.
I hope that you got the answers to your questions that you have before visiting our website and after using the suggested steps, you successfully used decal IDs for Roblox in your game. The pictures that you want are successfully added.
Happy Gaming!