In the latest update of the popular simulator game Sims 4, the players get to see a lot of new things in the game. It changed the game so much that several mods were bound to get outdated for the game and no longer work.
Moreover, the update also disables all your mods and CC to make sure that your game runs smoothly. If you're a constant player of this game, you may not even know which of your favorite mods have become obsolete after this update.
With that said, this article will provide you with a rundown of mods that have been broken by this recent update in the game. Additionally, you may also get to know about several other things related to Sims 4 broken mods and CC.
What's New in This Update?
As stated above, there are several significant changes that have been rolled over in the latest update of this game. Here's a list of some of the major changes brought by the latest update that may bring a change in your gameplay: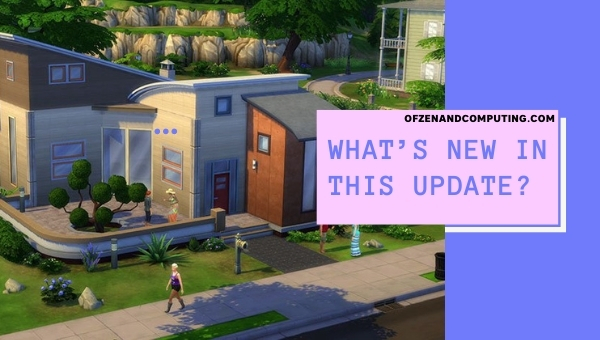 More than 100 unique skin tone swatches added
A color slider to customize makeup
Another slider to even more customization
The home screen UI with numerous bug fixes
With such gradual changes in the game, it is evident that a lot of your favorite mods might have stopped working in the game. If you don't find it at the present moment, you may encounter several other issues with your game later.
Also Useful: Best Sims 4 Save Files (2022)
How to Find Sims 4 Broken Mods 2022 (Deleted)?
Identifying Sims 4 broken mods and fixing them is an extremely important thing to do after every major update of the game. Let's take a look at some of the best methods to find broken and deleted mods in your Sims 4 game:
1. Engage in Online Forums
If you feel anything strange or buggy, there's a high chance that one of the mods you're using has been broken. In that case, online forums can help you greatly as you can share your problems with thousands of other players who might know a possible solution to your problem.
A great place to start off is the official forum of Sims 4 that includes thousands of members. These forums also help you stay updated with the recent changes in the game, including the list of mods that have stopped working after the update.
2. Use A Mod Tracker
There are several web-based applications known as mod trackers that keep you updated with all the new and expired mods of the game. All you need to do is run a quick Google search and you'll find numerous mod trackers available for absolutely free of cost.
These websites have a dedicated table that contains a list of all the available mods for the game, along with their status to help you know whether they're working anymore or not. This allows you to remove the mods that are about to expire beforehand to prevent glitches.
3. Ask Fellow Players
When it comes to anything concerned about the game, players can help you more than anyone else. Therefore, you can always feel free to ask your online game friends about the upcoming updates and broken mods in the game just in case they have any idea about it.
Furthermore, there are a lot of players who dedicatedly post updates related to the game on their social media handles. So, make sure that you follow them as well to stay updated with the changes in the Sims 4 game.
Also Related: The Sims 4 Debug Cheat (2022)
How to Fix Broken Mods in Sims 4?
Although you may find it a bit challenging to fix the broken mods in your version of the game, the real problem exists in identifying the mods that are not working anymore, especially when you have installed a lot of them in your game.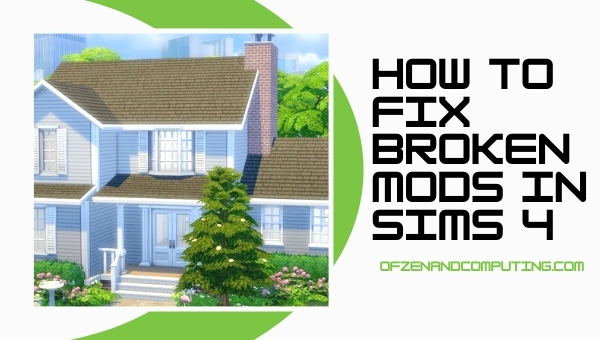 However, with the methods stated above, you'll most likely be able to find the Sims 4 broken mods in your game with ease. With that said, let's take a look at the necessary steps you can take to fix these broken mods in your game:
1. Enable Script Mods and Custom Content
There can be a good chance that your installed mod is working perfectly, but not showing on the screen that making it inaccessible. This can happen due to several game patches that you might have applied, which led to other mods getting disabled.
To fix this, you need to ensure that both the "Script Mods Allowed" and "Enable Custom Content and Mods" options are checks marked in your game settings. These settings can be accessed by navigating to Options > Game Options > Other in the game.
2. Reset the game folder
A lot of users also have succeeded to mitigate issues related to their mods by simply resetting the game folder. To do it yourself, you just need to rename the Sims 4 game folder, located in the document directory of your computer.
When you do this, the game will create a new folder next time its launches, and provide a clean version to you. After ensuring that the game is running properly, you can simply move your required files one after the other to your game folder again.
3. Reach Out to the Support Team
In case your problem still hasn't been solved already, you need to submit your concern to the Bug Report Forum of the game and see whether any other player has encountered an issue similar to yours or not. You may get some pretty good insights related to your problem as well.
Also Check: Free Real Estate Cheat in Sims 4 (2022)
Frequently Asked Questions
1. How often do mods break?
Typically, a mod will break every time there is an update to The Sims 4. However, some mods are made to be more resilient and will only break when a major update occurs.
2. Why do players use broken mods?
There can be a number of reasons why players might still use broken mods. For example, a player might be hoping that the mod will eventually be updated to work with the new game update. Additionally, some players might find that the broken mod still offers some features or benefits that outweigh the negatives.
3. Is using broken mods against the rules?
No, using broken mods is not against the rules of The Sims 4. However, it is important to note that EA does not support the use of mods and players should use them at their own risk.
4. Why Sims 4 is so popular?
Sims 4 is popular for a number of reasons. The game offers players a high degree of customization, both in terms of the appearance of their Sims and the gameplay itself. Additionally, the Sims 4 has a large and dedicated modding community that creates new content for the game on an ongoing basis.
The Takeaway
The latest Sims 4 update is probably the biggest thing in the game that rolled out this year. Moreover, in addition to the new features, you've also ended up with numerous non-working mods in your game.
With the help of the tips given above, you can easily identify all the Sims 4 broken mods in your game. Additionally, the steps to fix these broken mods in Sims 4 can also help you make your game stable again.