Can Spotify allow you to change your premium subscription to a free subscription? Or Can we delete a Spotify Account? If you came here for the answer to these queries or other queries related to them, don't worry today after reading this article, all your questions will have a solution. Before directly going into the steps on how to delete Spotify account permanently, let take a dig towards the description of Spotify.
What is Spotify?
If anyone wants to listen to songs, then Spotify is considered one of the best choices as it allows you to access millions of songs and podcasts throughout the world. It is a great way to get music quickly and to have it all gathered in the most convenient place for you to listen on your smartphone, tablet, or laptops.
What are the Features and Benefits of Spotify?
Spotify allows a free version in which you can listen to music before committing to the paid subscriptions. But you have to listen to some advertisements in this free version, and you can't listen to music when then the internet connection is not there.
In Spotify premium version, you can download the music and listen to it when you are offline in the best quality.
Spotify allows users to make their playlist, and you can also see your friend's playlist in Spotify.
In fact, Spotify has a brilliant function as it shows you the playlist according to your interest. As it keeps in mind what type of searches you do and what kinds of songs you most preferred.
If you don't want to go with your active subscription anymore or you are no longer interested in listening to music on Spotify. Then you can delete your Spotify account and cancel your subscription anytime you want. Fortunately, the canceling Spotify premium subscription is quick, and what you have to do is follow the suggested steps.
But before that, there are some keys which you should bear in mind before deleting the Spotify Account.
Your username gets removed, and you can't log in again with that username in the future.
All the playlists that you have made will be removed permanently.
All the downloaded songs you can listen to while offline will get removed, and you are not going to hear those songs after that.
The account that follows, i.e., your followers, will be lost.
Your discounts can never be transferred.
All the listed bulletins summarize that after deleting the Spotify account, all your data with Spotify gets removed.
Note:
A crucial thing that you should keep in mind that the account or subscription can only be removed by using a browser as the Spotify app does not have this feature.
Also Useful: Fix Steam Error Code 105
How to Cancel Spotify Premium Subscription?
A question may have raised in your mind after reading the heading, why I told you to cancel the subscription as you want to delete your Spotify account?
So, the answer to your question is so simple that, you must cancel your Spotify premium subscription before deleting your account as it is the first step.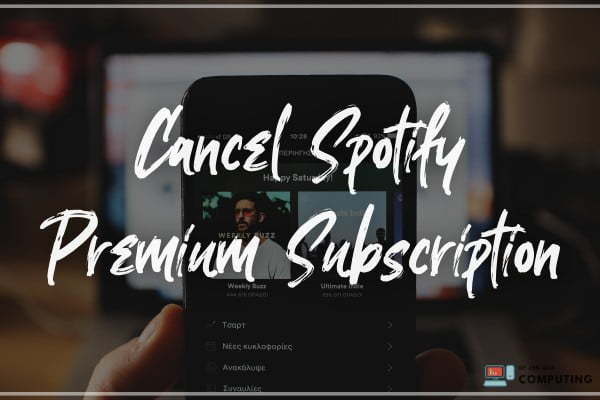 If your motive is only to cancel the Spotify premium subscription and get back to the free subscription, you don't need to remove your account as you can change your subscription plan at any time.
Now without wasting your time, let engage in how to cancel Spotify premium subscription.
So, for this, you should carefully follow the steps listed below:
Go to your default browser (suggested Google Chrome)
Open the website named as Spotify.com
Login into Spotify account by clicking on sign in.
Now, you have to click on your username present in the top right-hand corner of the screen.
After that, choose a section named "Account."
Go to the "Membership" option on the left menu.
Now click on the "Change" or "Cancel" button on the page that loads.
The new page opens. Now, you just click on the "Cancel Premium" option.
Lastly, click on "Yes" to cancel the subscription.
Now, these steps hardly take 2 minutes to cancel the Spotify premium subscription.
How to Delete a Spotify Account?
You are now at the most crucial section of this article, where I will let you know how to delete a Spotify account.
I am sorry if I take the time to come to this content, but before deleting the Spotify account, you should be aware of everything discussed earlier.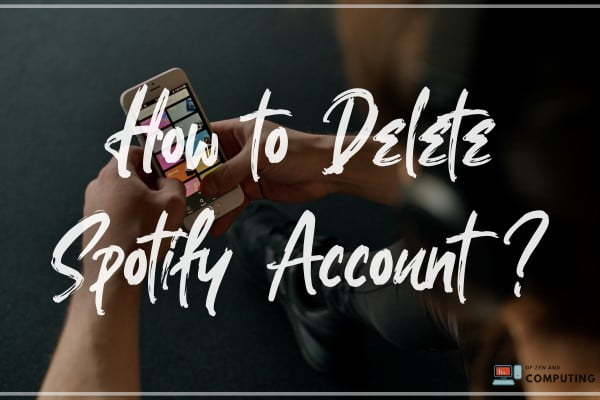 Now let's start your guide on how to delete a Spotify account:
Go to your browser and open Spotify.com
Spotify's homepage should appear now. Now go to the Help menu.
Type "Delete Spotify account" or "Close account" in the search box.
Now, click on the "Close account" option.
Scroll down, and you see a message containing text as "If you'd still like to go ahead, you can close your account here."
Click on that link, and then the contact page appears.
Expand that page to select "I want to close my Spotify account."
After that, click on "Close Account."
Solutions to some of the Roblox errors - Roblox error code 279 fix, Roblox error code 277 fix, Roblox error code 267 fix
Some FAQs related to Spotify Account
Those are some of the most asked frequently asked questions related to "How To Delete Spotify Account Permanently 2020"
How to know the account has been deleted?
Spotify takes 24-48 working hours to remove your account, and after your account gets deleted permanently from the Spotify, you get a notification through the email associated with your account.
Can you recover Deleted Spotify Account?
As officially, the answer to this question is not given by the Spotify developers. But according to my acknowledgment, if you try to log in to your Spotify account within two weeks after deletion, then the request for the deletion of an account can be canceled.
Will I be charged after Closing My Spotify Account?
At the time of the deletion of the account. Keep in mind to remove the card information that you have provided at the time of the premium subscription. Otherwise, there can be a fraud with your account; the payment for the premium version gets charged after the account deletion.
Also Check: Cool Fortnite Names Not Taken
Conclusion
After reading the article, we concluded that the deletion of the Spotify account is easy and quick. But there are small things that you should take in mind. One of the most important is to remove card information at the time of the Deletion of account.
I hope, I helped you get your queries solved towards deleting your Spotify account.