Are you a LinkedIn user? and want to know about how to add interests on LinkedIn? then you are on the right website, as now in today's article, I will guide you the simple steps for adding interests in Linkedin. You just have to relax and follow those easy steps as guided.
In the year 2003, a social networking service was launched by Reid Hoffman, Allen Blue, Konstantin, Eric, and Jean-Luc Vailant and named that service as "LinkedIn". This service can be operated by Mobile phones (App) and website and it offers business and employment-oriented online services. LinkedIn is a very popular platform, as in 2020 it has an overall 760 million registered members. LinkedIn is used for personal marketing, employers add jobs and job seekers post their CV.
Now, if you are on LinkedIn and visiting the particular profile or searching particular search (For ex, you daily search for mechanical engineering pots or any other) daily for updates, then you don't need to search it daily as you can add interests and after that LinkedIn offers you feed related to your Interests.
If you don't know how to add interests on LinkedIn then you don't need to take any worry as now, I will be going to guide you that and after that, you can add your interests easily and quickly.
Why Adding Interests on Linkedin is Important?
Are you using Instagram? if yes, then you may notice that when you open search you will see the posts according to your interest. This is because Instagram shows you posts according to your interests and for example, if you like any cricket post, then Instagram will show you sports posts in the search tab.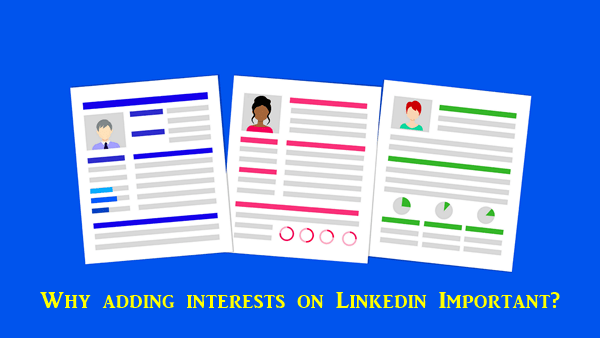 But, on Linkedin, you have to add interest manually as it can't show you feed according to posts you like. For example, if you know the languages (C, C+, C++, Java, PHP) then you should choose programming jobs as your interests and Linkedin will show you these kinds of jobs then. Interest doesn't mean your hobbies like racing, reading, or horse riding, as the interests are related to your profession level. Now, if you want LinkedIn to show you post related to your profession, then add interests on LinkedIn, and in the next section, I am going to guide you on how to add my interests on Linkedin.
Also Useful: How to Delete an Amazon Account Permanently
How to Add Interests On Linkedin?
Adding Interests on LinkedIn is not a difficult task as you can do this easily and quickly.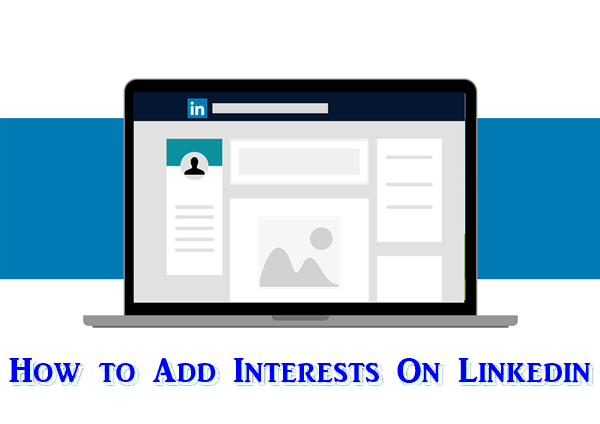 Follow the steps given below to add interests on LinkedIn:
Method 1:
Log in to LinkedIn.
Now, go to your profile and click on the additional information option.
After that, go to the Interest section and select add interests.
Now, you are provided with a blank space in which you have to type your Interests.
Method 2:
Log in to LinkedIn by providing a username and password.
Now, there will be a search box and you have to type your Interest in it.
After that, the result will be shown to you, now select the page and Follow it.
Now, all the page posts will be there in your feeds.
Also Check: How to Change Airdrop Name
Benefits Of Adding Interests On Linkedin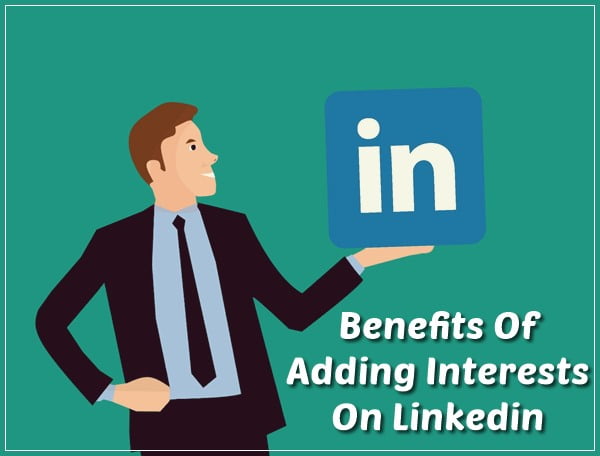 You get many benefits if you add Interests On LinkedIn and those benefits are listed below:
The most important benefit is that after you follow your interested pages, those page admins also get your profile and they also know that you have an interest in working in their company.
The admins also know about your qualifications and all other details.
Whenever the Profile admin posts any requirement, you will get the post in your feed, as you don't need to visit their profile daily.
Also Useful: How To Delete Spotify Account Permanently In 2020
Conclusion
LinkedIn is the best platform for finding jobs and it gets easy if you add Interests on LinkedIn, in this way the company also gets your profile directly.
Now, I hope that you successfully added interests on your LinkedIn profile by following the steps given above and you also got the benefits of adding interests.
Always keep Smiling!