New Windows 7 Desktop Gadgets can be installed from Microsoft's web-based Personalizaton Gallery.
You can get to the Personalization Gallery website one of two ways:
Through the Control Panel

Click Start.
Click Control Panel.
Click Programs.
Under Desktop Gadgets, click Get more gadgets online.

Go straight to the Windows Personalization Gallery site.
Finding Gadgets
The Desktop gadgets tab of the Personalization Gallery site shows you featured gadgets, top downloaded gadgets and top rated gadgets. There's a Bing search box at the top of the page, but this form does not actually search for more gadgets.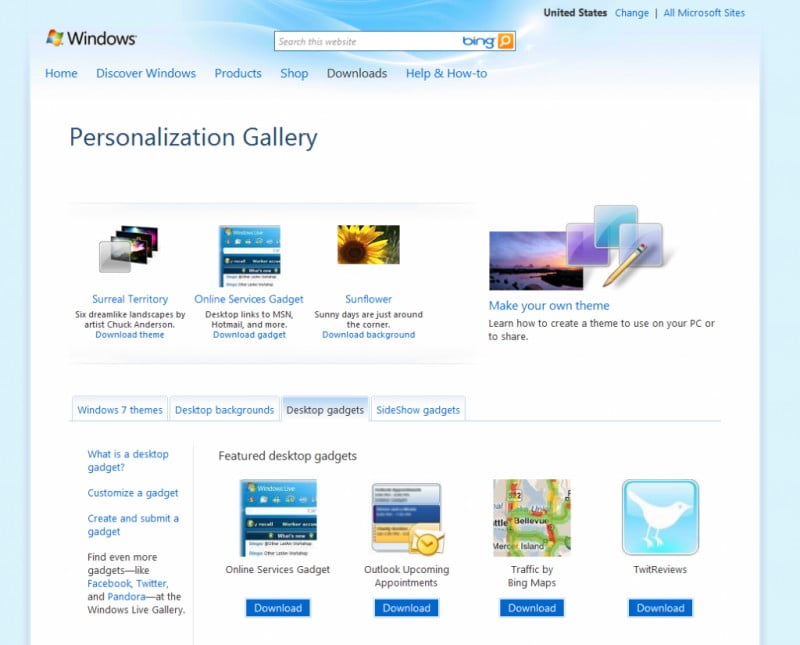 In order to search for gadgets, click the Get more desktop gadgets link within the body of the page.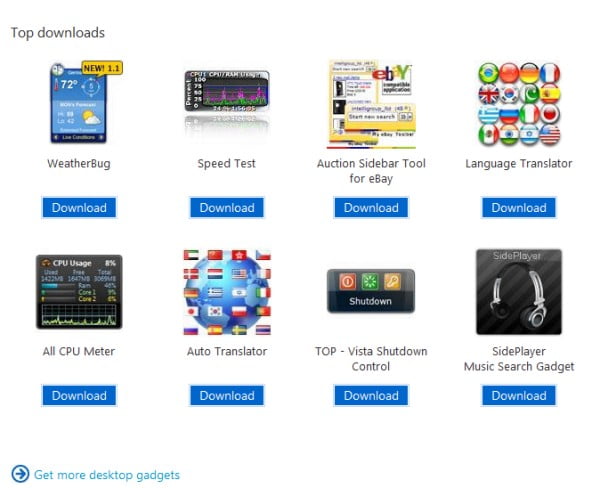 You'll be taken to the Live Gallery containing Desktop Gadgets, which you can search using the form in the bar across the top of the page.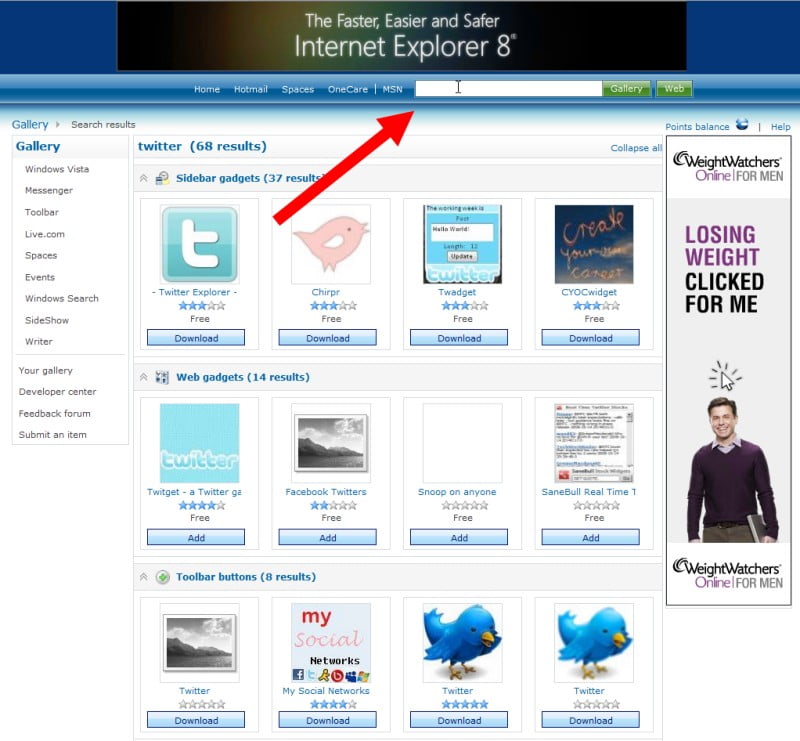 Once you find a gadget you want, click through to its page and click the Download button below the description of the gadget. A pop-over may warn you of the risks associated with installing third party software. If you understand and agree to these risks, click Install. If not, click Don't Install.

If your browser gives you a choice of whether to Open or Save the file, choose to Open with Windows Desktop Gadgets and click the OK button.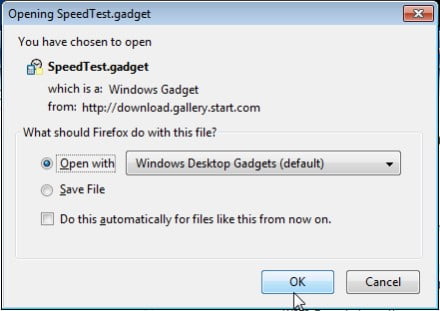 The file will download, Windows Gadget Platform will install the new gadget and it will appear on your desktop.