Being a student can be really hard, especially when it comes to finances. You're always restricted to a limited amount of money that barely feels enough for your necessities. With that said, paying for a subscription to a video content platform is certainly a very financially draining choice for you.
However, Netflix offers several discounts and lightning deals that make the deal extremely lucrative and cost-effective for you. Now when you've read this, you may wonder does Netflix have a student discount?
Netflix is one of the most popular streaming services, and they have an enormous selection. But do you know if there's a Netflix student discount in 2021? Let's find out!
Netflix - A Quick Introduction
When it comes to on-demand video streaming services, Netflix is certainly one of the most popular choices out there. It has nearly thousands of unique titles, shows, and movies that you can binge-watch on a variety of platforms such as smartphones, computers, or tablets.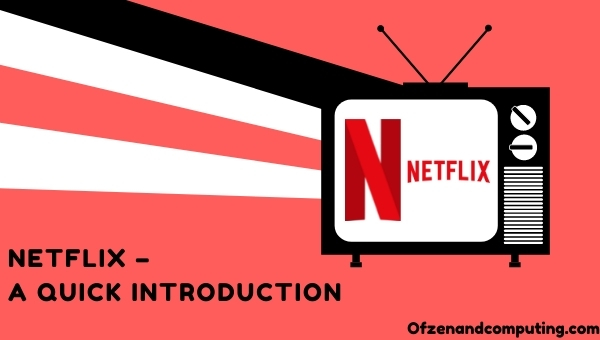 It has also been made available on smart televisions and continues to make entertainment more personalized and open to the world. As of now, the company is serving nearly 148 million active users, keeping the people using their friend's subscription aside.
The company initially started its services as a DVD rental business that offered movies and shows stored in video discs, delivered right to your doorstep. It's also accountable for the majority of the downstream internet traffic in the United States. 
Also Useful: Top 12 Best Gaming Laptops Under $2000 (2021)
Does Netflix Have a Student Discount?
Netflix does not offer "Netflix student discounts" but many universities across North America have agreements with the company. For example, students at the University of Arizona can access a six-month trial and then pay $0 for the first year.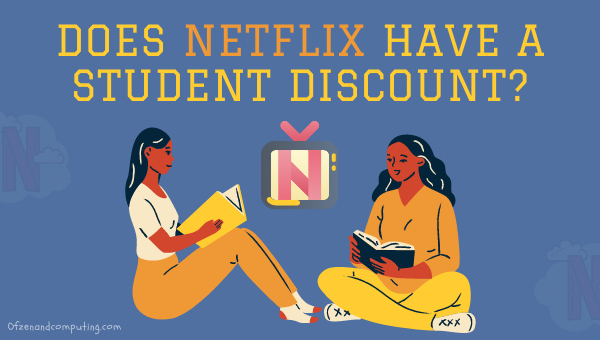 Students who do have an account before will be able to maintain their current subscription plan without being charged extra fees by Netflix during that time period. A list of all colleges that offer this deal is available on Netflix's website under "Annual Pricing Plans."
Reducing Netflix Subscription Cost - Netflix Student Discount
There are several ways that can be used to reduce the price of a Netflix subscription, that may even help you save more than $80 every year. All you need to do is make a few changes in the technical aspects of this service, and you'll be able to avail Netflix discounts (student) in no time.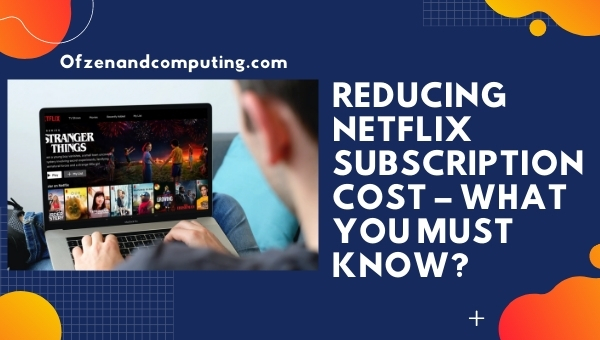 Being a student can be extravagantly hard, and it comes with several implications such as attending regular classes, doing extra work, and living on limited financial resources. Additionally, a subscription to Netflix starts at $7.99 each month for watching unlimited content.
This can be extremely draining for you financially and may prove to be disadvantageous for you. That's why here's a compiled rundown of methods that can help you to reduce the price of your Netflix plan with ease:
1. Shift to the Base Plan
Although you may feel like having a basic plan will put a limit on your available resources, you don't even make full use of your current plan in reality. Moreover, it is better to have only a single screen share account instead of sharing it with your fellow classmates.
As you're a student, most of your time will be spent studying and completing tasks related to your educational institute. Due to this, you can watch movies and shows on Netflix only for a limited time, and spending extra money on something that you don't even use regularly doesn't sound a good bet.
In the base plan, you will have access to all the content available on the platform in 720p picture quality that'll look good and also allow you to save money on your data charges. Except for screen share, you'll be able to use all the other features offered by Netflix in this plan.
2. Consider Using the Trial Version
To all the new people who join this platform, Netflix offers a thirty-day free trial to get familiar with things. During the trial period, you won't be charged any money, and that's why you should consider making the most out of it.
Once you've finished your trial period, you can use a different email account to sign up for a free trial once again. However, make sure you have several different email accounts as well as payment options to enjoy this method for a long time.
3. Choose a Group Purchase Service
There are several communities on social media platforms where people offer you Netflix subscriptions for an extremely lower cost than the company itself. If you're wondering how they're able to do this, you must know that they're sharing the account with multiple users.
Furthermore, you don't even need to worry about your data being shared as you can protect your profile with a pin code and prevent any unauthorized access to your shared profile. In case you consider getting a subscription this way, make sure you get it renewed on time through the seller.
4. Use A Gift Card for Purchase
If you have received any gift voucher for Netflix from your app store or credit card company, you can use it to reduce your plan's cost and gain access to Netflix at a very affordable rate. It will reduce the amount equivalent to the value of your gift card in your subscription price.
To make a payment using a gift card, you need to navigate to the profile management interface and scroll down. Now you'll see an option named "Change Payment Method or Plans", and you just need to click on it to proceed.
On the next screen, you'll be required to enter the serial number of your coupon to be able to redeem the benefits associated with it. However, make sure you avail your gift card before their expiry date or they'll be of no use at all.
5. Split the Charge with Your Family or Partner
If your family members or partners are also interested in watching Netflix's content, you can consider splitting bills with them to make the service affordable for both of you with a standard subscription that allows screen-share between two people.
However, make sure that the partner you choose to share your bills is modest and honest. Otherwise, you'd just end up paying twice the price you'd require to pay for a single Netflix subscription, owned solely by you.
6. Download Your Desired Content
In case you gave a thought to the free trial method but realized that you don't have enough emails or payment options, you can easily work your way around. All you need to do is download all your desired content, and then pause the subscription to avoid any charges.
It's a lot better than canceling your subscription as the latter will also take away access to your downloaded content. Moreover, you can easily restart your plan anytime as per your own convenience and preferences.
7. Try Using Other Alternatives
Ever since internet-based products came into action, piracy has always come along with them. There are several websites that allow you to watch movies and shows free of costs, such as Crackle and Tamil rockers that you can use to avoid paying for a Netflix subscription.
Best Alternatives for Netflix That's More Affordable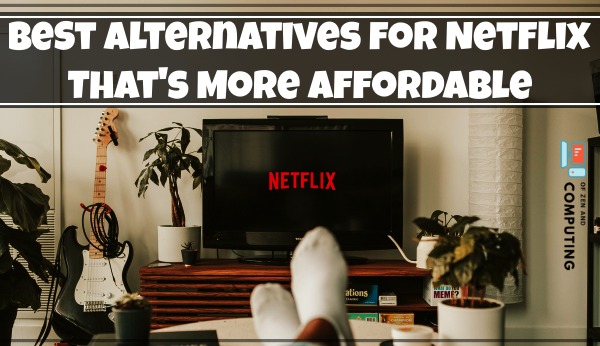 Although there is no direct Netflix student discount, there are several other on-demand video platforms that allow students to avail exciting benefits and enjoy movies and shows at a very affordable rate in comparison to the Netflix plans. Here are the best Netflix alternatives available in the market:
1. Amazon Prime Video 
As a subset of the world's largest eCommerce platform, Prime Video is the top competitor of Netflix as a video streaming service that also offers unlimited access to thousands of shows and movies from all around the world with different genres.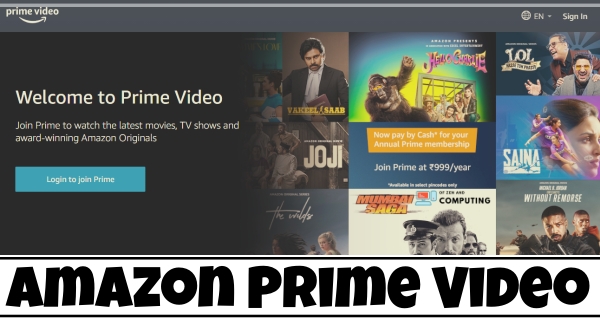 It also allows you to watch the content at 4K resolution quality as well. Additionally, the platform offers an extended free trial of six months to students that can be canceled at any time during the tenure of your plan. Furthermore, you can also enjoy other benefits of prime membership as a student.
Amazon prime allows students to gain early access to new video games that can be pre-ordered by them, and also allows them to store unlimited photos on the cloud. It can also be used to rent textbooks and progress through your educational journey alongside as well.
After the free trial is over, you can still avail of a discount of 50% on the renewal of your subscription. The maximum duration of a student's discount is four years that costs $49 per year, which is certainly a lot cheaper than the standard plan that costs $99 per year.
If you also refer your friends to the platform, you'll gain an additional bonus of $10 for each person who joins through you. To be eligible for this discount, you must have an education email address along with proof of you being a student.
2. HBO Now 
As you may already know, HBO is already dominating the television market through their engaging shows and movie schedules on the silver screen. They have also launched a video streaming service known as HBO Now that contains several movies and documentaries.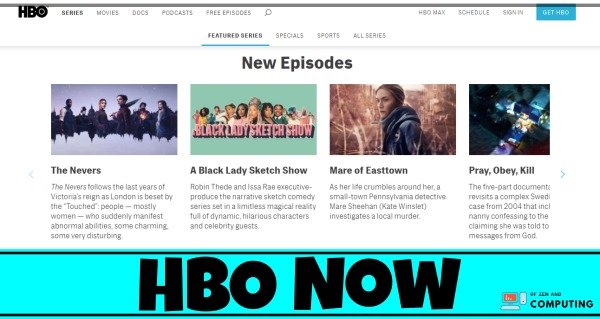 It provides the latest content at the highest video quality and with the purchase of a plan, you can enjoy all the content available on the platform, regardless of its upload date. Talking about the subscription, HBO Now is fairly affordable with charges of $14.99 per month for a subscription.
Moreover, it has made the plans even affordable for students that are available under the range of $8 to $9 per month with no hidden charges involved. It also requires you to verify your credibility before you can enjoy the benefits of this offer.
3. Student Hulu Bundle Powered by Spotify 
As a student, it's nearly impossible that you haven't used Spotify ever in your life. It is considered to be one of the best music streaming services available in the world. There's a vast library of songs from various artists, genres, and creators.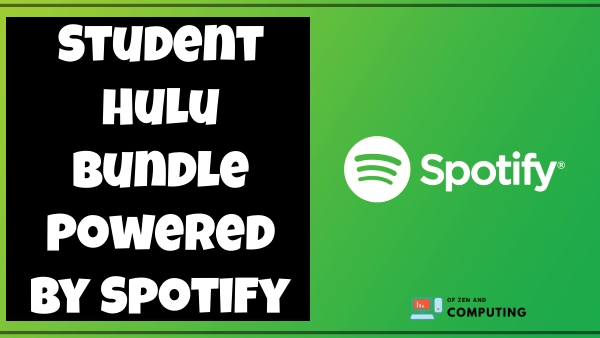 Talking about Hulu, it is also an on-demand video content platform that keeps offering new content progressively. It is also available for all the major devices and operating systems to keep your fun ongoing, regardless of the type of device you own.
Along with Spotify, Hulu has launched a unique plan dedicated only to students looking for a cheaper way to enjoy on-demand video services. Moreover, along with access to Hulu, you can also enjoy Spotify premium as well.
The subscription for this plan begins at $4.99 per month. However, you can't purchase either of these plans individually and need to choose the joint benefits of both of these platforms to be eligible for the discount offered by it. 
Also Related: How To Delete Spotify Account Permanently In 2021
4. Youtube Premium 
By far, the most popular video-sharing platform is YouTube Premium. Although you can always watch the videos absolutely free of cost on YouTube, the premium subscription removes all the ads and make your entertainment needs a lot more streamlined.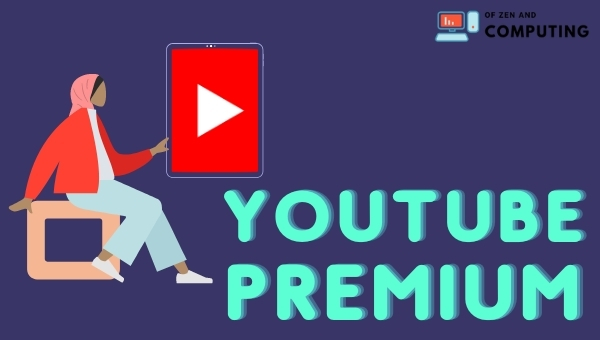 Additionally, you can also gain access to a service known as YouTube Music that allows you to stream songs through YouTube without actually playing the video, and save data when you're looking to listen to some music, available specifically on YouTube.
When you sign-up for this plan, you can avail of a student discount pack that provides you 40% off on the plan, along with a free trial of one month. The platform uses Sheer ID to verify the details of the subscription plan that you've purchased.
To activate the subscription, you just need to navigate to the official website of YouTube and look for a banner that asks you to shift to premium. When you click on this banner, you'll be redirected to a page where you need to log in with your Google Account.
Frequently Asked Questions About Netflix Student Discount
1. Can I use my ID to avail student discount on Netflix? 
As Netflix doesn't offer any discount plan for students, you can't use your student ID to gain any kind of concession on your subscription plan. 
2. How much does Netflix cost?
Netflix users can select from three different plans, all of which are priced between $8.99 and $17.99 per month with the number of screens that are allowed to be used varied accordingly (ranging from 1-4).
3. Is it worth paying for Ultra HD quality on Netflix? 
Unless you're greatly obsessed with watching movies and shows of extravagantly high quality, you don't need to pay extra for Ultra HD quality, and can easily manage your entertainment needs with 720p quality as well.
The Takeaway
As Netflix is one of the most popular streaming services available, it would have been better if they provided any specific Netflix discount for students. However, with the alternates and methods available below, you can easily fulfill all your entertainment needs without worrying about the heavy expenses.