Nowadays, every child, teenager, and some adults are playing games whenever they are free, either on PC or on smartphones. The most popular genre is Fighting, and there is no doubt about that. Tekken 7 is one of the most popular fighting games, that allows you to fight with bots or real players. Whenever you won the match your Tekken 7 ranks get increased. So, everyone tries to become the best fighter in Tekken 7 and achieve better ranks in Tekken 7.
Tekken 7 is considered to be the best fighting game and it is the most difficult fighting game as well. Tekken 7 was developed by Bandai Namco Studios and produced by Motohiro Okubo, and Michael Murray. The game is available on most of the platforms which include arcade, windows, PlayStation 4, and Xbox One. Tekken 7 offers you a 1v1 fight with many new features such as rage art, power crush, screw hits, rage drive, and many more.
Now, before going to guide you about Tekken 7 ranks, I will tell you about its online and offline ranks. So, read them carefully.
Tekken 7 Offline Ranks
Are you new to Tekken 7? if yes, I will recommend you to start with offline story mode and develop skills by fighting with CPU opponents. If you do this, you can understand the gaming atmosphere and your fight becomes more effective.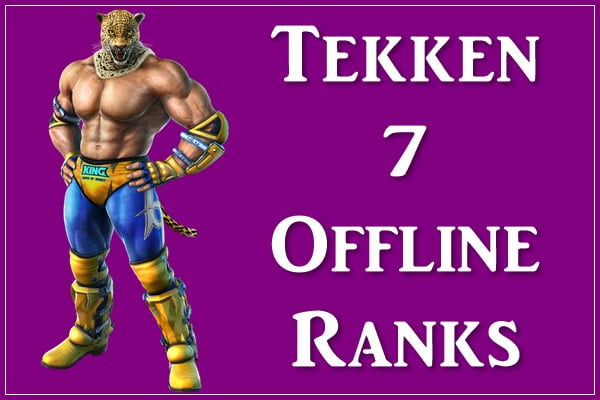 When you start winning the fights you will start getting Tekken 7 offline ranks. To increase rank you should play the arcade and treasure battles. You can easily increase your rank in offline mode as it isn't that difficult. In the offline Tekken 7 rankings, you start with the lowest rank 1st kyu and then your rank gets increases every time you win matches.
Also Useful: Roblox Decal IDs List (2020)
Tekken 7 Online Ranks
When you get to understand the fighting atmosphere in Tekken 7 and learned all the skills, you should go for online battles. I also recommend you to play player matches (unranked matches) as it is the next level of your practice. After that, if you think that you are ready for the online ranked matches, you are free to prove yourself. Ranked matches help you in upgrading your Tekken 7 ranks.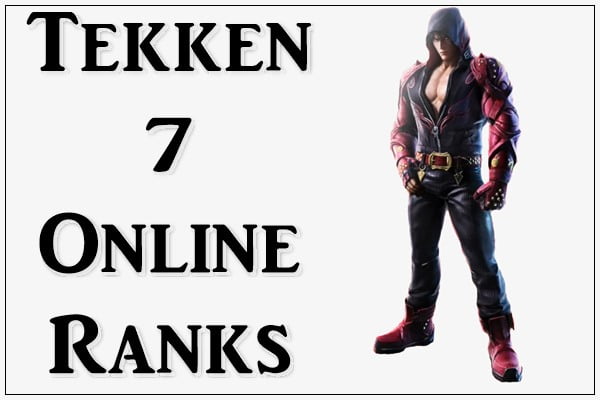 When you start playing your first ranked match, your rank is 1st Dan and your opponents also have the same rank as yours. If you win the match then your rank gets upgraded and if you lose the fight then your rank gets down as well. Also, note that when you change your character, you start with the fresh ranking because each fight is unique in Tekken 7. Every character has its own moves, so you have to learn all the moves before starting ranked matches.
All Tekken 7 Ranks List 2020 (In Order)
There are many ranks in Tekken 7 and they are divided into 12 groups so that you can easily understand them.
Note: Your progress with your character will be reflected in your rank.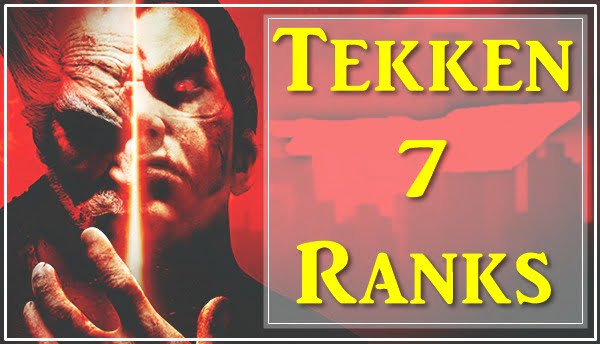 The list of All Tekken 7 ranks in order (2020):
Beginner: First Kyu through Ninth Kyu.
Dan/Silver: First Dan through Third Dan.
Light Blue: Initiate, Mentor, Expert, Grand Master.
Green: Brawler, Marauder, Fighter, Vanguard.
Yellow: Warrior, Vindicator, Juggernaut, Usurper.
Orange: Vanquisher, Destroyer, Savior, Overlord.
Red: Genbu, Byakko, Seiryu, Suzaku.
Violet/Ruler: Mighty Ruler, Revered Ruler, Divine Ruler, Eternal Ruler.
Blue: Fujin, Raijin, Yaksa, Ryujin.
Purple: Emperor, Tekken King.
Gold: Tekken God, True Tekken God.
Tekken God Prime.
When you start playing Tekken 7 matches, you start with Kyu ranks (If you start with story offline mode). After that, when you enter online matches, your character starts with the First Dan and till Light blue rank, you won't get much difficult competition. Now, at the time you enter in Green tier, the real competition starts. To complete this tier you have to win 70 matches. When you complete it, you are considered to be in the top 50% Tekken players. If you learn all the skills and you are mastered in all the skills then by winning matches, you get a place in the Violet/Ruler tier and become one of the top 10% players.
So, keep playing until you get Tekken God prime rank.
Also Related: Pokemon Go Promo Codes List That Work (2020)
How Tekken 7 Ranks is Determined?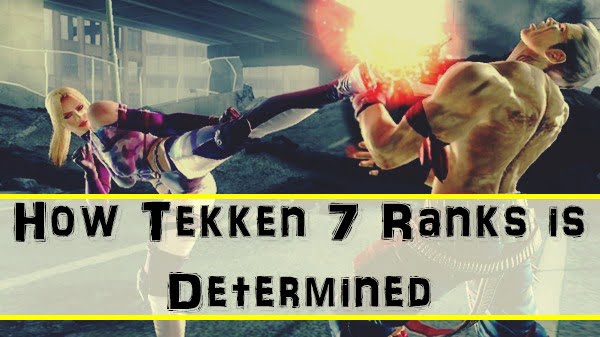 The rank word used here means to compare. As your Tekken 7 ranks are how you are compared to other players. The ranking in Tekken 7 is fair, as you just have to win the matches and your ranking gets increases. Isn't this so simple? No, this just looks simple as you have to work hard to win battles.
How Players Climb Higher in Tekken 7 Rankings?
As you know, Tekken 7 is a point-based game, so to climb higher in Tekken 7 ranks, you have to collect more and more points fast. Now, the question is how can we collect them? so, if you fight with the same rank player, then you didn't get that many points, so keep challenging higher-ranked players. Then show your skills and win matches and get more points.
Playing with higher-ranked players also gives you an advantage that by chance if you lose the fight then you will lose fewer points than you lose a fight with low rankers.
How Much Time Does It take to Climb to the Top Rank?
The ranking doesn't increase with time, it will increase if you earn more points and win matches. Now, to Climb to the top rank, you need to give time to practice in story mode to learn your character's moves correctly. I am sure that if you try this, you will definitely win matches.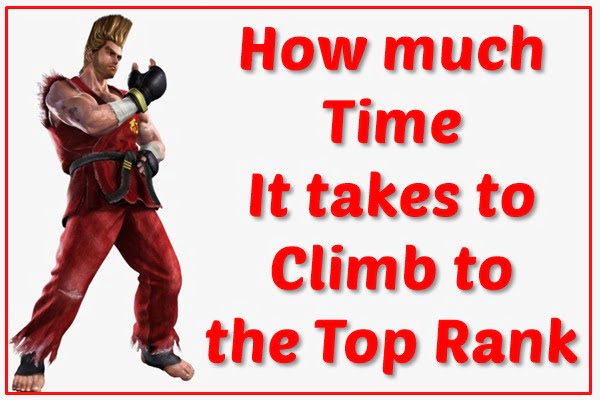 You just have to choose one character and have to be master in fighting with it because ranking is different in all the characters. So, it is better to keep pushing ranking in only one character. There is a rank bar within the game so that you can easily check out your progress regularly and by seeing this, you know how many matches you have to win to go to the next tier.
Ranking and Competition Eligibility
Every Tekken 7 competition has different eligibility. Many competitions held which only take players with red tiers and more, some with only the top 30 players. So, it is up to them. Tekken 7 has an official page where they post about their events. You can go to the match and check whether any competition is there in which you can participate. You can go to the page by clicking here.
Also Check: Sims 4 Age Up Cheat (2020)
Conclusion
Now, I hope that the above article was helpful for you and all the ranks are clear to you. So, go back to your game and try to upgrade your Tekken 7 ranks. I hope that now, you can play fearlessly with higher-ranked players as you know about the trick of climbing higher in Tekken 7 rankings.
Always keep smiling and happy gaming!